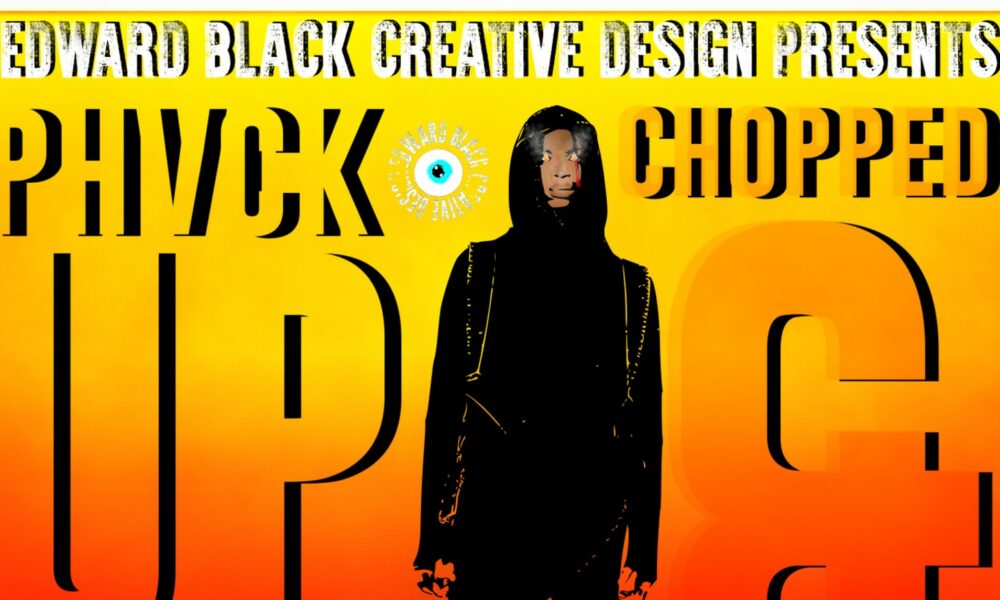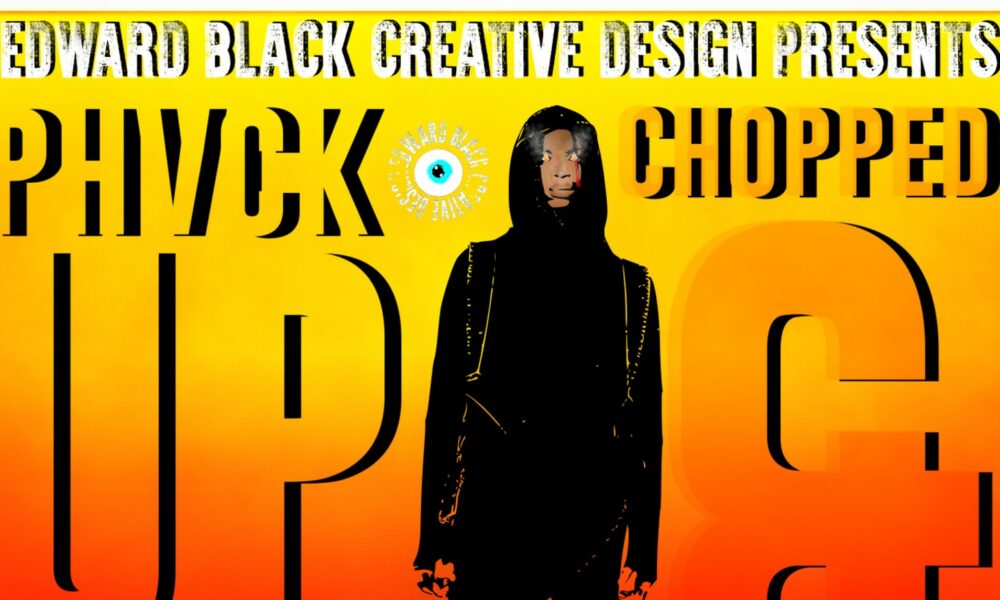 Today we'd like to introduce you to Edward Black. 
Hi Edward, please kick things off for us with an introduction to yourself and your story.
Hey Voyage Magazine and all whom enjoy the content gifted so genuinely, 
I Am Edward Black: An all-encompassing creative entertainer driven by vision, passion, love, freedom and so much more. 
Please follow my journey as I share how my story began in the world of art, entertainment, and the driving force behind all that has allowed me to be able to thrive in such a chaotic, selective, and ever-changing universe of such creative souls: Art. 
Thriving when being gifted opportunity by #THECREATOR to #act #model #sing #rap #design #perform #write #produce #edit #direct #conceputalize… Gifts I have been passionately pursuing even before the age of 1 (my earliest of memories go back to as early as 10-11 months.) 
Anita Baker was my FAVORITE at that age, I remember always cradling one of the many actual vinyls records my mother: Angela purchased from her musical catalog due to her love and passion for the arts as well. 
Dancing probably before I could walk, INTENSIFIED my unique set of natural and innate abilities and interests in all that encompassed entertainment. Relentless in my passion as it grew beyond anything I had imagined. 
Acting, singing, and performing as Tiny Tiim for my elementary school's theatre program at the young age of 7 years young. Our Local News Paper: The Times Herald did a great interview, write-up, and photo-op for production. 
Landing my first feature in the press ("little did I know I would soon be in the Detroit Free Press for the "Star Wars" franchise, looking to cast acting hopefuls in a continuation of iconic series that has launched so many successful actors' careers.") 
Spear-heading my love, passion, and sheer enjoyment for entertainment. I soon was cast as "The Littlest Christmas Tree" the following holiday season for our next k-5 grade school annual festive production. 
My imagination was my best friend. Never bored because of my natural affinity to creating art, as much as possible. Art, Theatre, and Reading were my most adored subjects throughout my completing my academic career… 
Would you say it's been a smooth road, and if not, what are some of the biggest challenges you've faced along the way?
With any journey, and in life; there are always going to challenges, setbacks, and many obstacles that have shaped me not the force that I Am at this very moment. Still in the process of overcoming, learning, understanding, and accepting that a lot of my internal struggle is due to issues stemming from childhood trauma. Mentally incapable of comprehending what I was experiencing as a child, these hallmarks of my psyche affected me in my adult life. Only dealing with what ultimately was a robbery of my innocence when I arrived in my mid 20's. 
Being a childhood victim of more than just one kind of abuse, I as a child kept a lot of adult situations that I experienced as just an infant, toddler and adolescent bottled up inside of me. No one knew that I was hurting and felt so alone inside. I didn't even know. Diagnosed with Clinical depression at the age of 18 and also starting to experiment sexually with the same sex. One of my fist relationships with a boy. 
About 2 years older than me, I took a risk, and boy what a lesson I learned. I just had only allowed myself to accept that I actually was attracted to the same sex but I also like girls as well. What a confusing era of my journey. 
I was just at a point in my existence where I was deciding that I am going to be honest with myself and stop self-hating what I was unable understand. 
Easier said than done of course. It took many years to truly stop blaming MYSELF for things that happened to me as child that I had no control of physically, mentally, and even spiritually. 
Alright, so let's switch gears a bit and talk business. What should we know about your work?
My creativity stems from having to become my own best friend. I had no idea that I was training for what I consider the "Olympics" of art: Entertainment! 
I chose to be an example rather than looking to fit it anywhere I could. Art is always here for me. Those talents I spent developing when I was forced to play on my own, only began to grow stronger within me. Taking over the free time I could have spent with friends, I instead decided to invest in myself. Blocking out self-doubt, external doubters, and obstacle after triumph after obstacle. 
My journey to self-discovery, love of self, and passion was beginning to evolve, as I prayed it would. Stagnation is a fear of mine and this conduit motivated, inspires, and drives me to be the BEST ME, creator, entertainer, and performer that I know I am. 
If not for my all-knowing passion and The Creator (my spiritual guide) would have become a statistic. A statistic of suicide brought on by the private hells a lot of us are walking around here, privately holding onto, until one just can no longer handle the unbearable and inescapable pains of being alive. 
Art, creating designing, performing, modeling, and entertaining have been the GREATEST Gift from THE MOST HIGHEST ABOVE. I OWE this OPPORTUNITY to THAT which have created US. My light at the end of any dark tunnel I may have ended up in. My advisor, my booking agent, bodyguard, protector, savior, my BEST FRIEND ❤️: #THEMOSTHIGH. 
WE HAVE A DEAL. Spread L O V E, tell them THE MOST HIGH IS RESPONSIBLE FOR EVERYTHING YOU HAVE EVER BEEN GIFTED THAT IS GREAT. Loyalty, dedication and constant ever-evolving FAITH are my THANKS to the ONE who LOVES ALL unconditionally. 
I have dedicated my life to making EVERYTHING around me and EVERYONE AROUND feel BEAUTIFUL not just on the outside, but the INSIDE AS WELL. I want US TO ALL FEEL LIKE THE CREATOR INTENDED. WE ARE ALL KINGS, QUEENS, ROCKSTARS, ROYALS! WE ARE THE SHIT AND WE JUST GOTTA BELIEVE AND DRESS THE PART. 
It's a hard job but the belief in a change can spark an onset that could set the future a'blaze and ensue a very much-needed and welcoming positive change. 
Some my biggest and memorable accomplishments have been the 2-season Guest spot "I am most sure I manifested", on Comedy Central's Detroiters. This comedy series was executive produced by Jason Sudeikis. I was just working as an extra and just as I had imagined and actually wrote down on my vision board: my manifestation came to FRUITION. 
The Director of that specific episode happened to pick me out of a slew of extras and chose me to accept a fictional award, gifted to me by Home Improvement's Al Borland: portrayed by Legendary Actor Richard Karn. My blonde under-cut hair-doo that I caught so much flack for made my Dream come true! 
I did several more guest spots and was asked to come back AGAIN for Season 2. To accept the award again!!! I also attended the Detroiters Season 2 Premier Party where I landed in the Detroit Free Press for my involvement. 
Henry Ford Health Systems was my next gig that landed me in a minimal new guest spot as a soccer game spectator. I behave to Thank both of agencies for these opportunities! The iGroup and Real Style Talent. 
I also worked the Bar mitzvah circuit on my weekends. Employed and hired by Star Trax Entertainment and before that company merged with Joe Cornell entertainment, I was an entertainer for them as well. I entertained at over 30+ celebrations. Summer camps, Parties, Bat Mitzvah's brand trainings. 
I also became a Brand Ambassador Media Star entertainment. That was a cool night-life job that allowed me to promote both daily and nightly at nightclubs, liquor stores, and gas stations. Promoting to specific audiences that were into vaping and what-not. 
Twisted Male Magazine gave me my first interview. Which I am forever grateful for. I did a great photo spread with Joe Alisa (spelling) and detailed my love for fashion, modeling, and what some of my influences are. 
My BIGGEST FEAT. is with Dolls Kill. Hired as one the first Brown Skin Models to front a Line of Goth Fashion; made for late-night grunge, club-goer. Darker Wavs collection 1. That was a bit of a traumatic ordeal though. I never got credited for my work and was nipped out of the payment promised to me for reasons I still don't know. 
All communication was not returned on their end. I have reached out in hopes of coming to resolve to no avail. I never received the attire I was promised to receive nor was I booked for future shoots, although led to believe so for over a year. 
Although that didn't go as planned. I was featured in Japan, for Buyma Official, the boots I was MODELING are donned by Rosé of K-Pop Girl-Group BLACK PINK. We did run-way, still, and moving visuals which came out beautiful! 
Luckily, I kept working and landed another campaign from Saint Beauty. A make-up line created to reach as and extend all stereotypes. I was their male face and beyond proud to represent a new norm for me: not caring about others' views and opinions on me. 
I also have distributed my latest Musical Project to all Major Steaming platforms. Spotify, YouTube Artist, I Heart Radio, Deezer, Apple Music, Sound Cloud, CD Baby. . . A Chopped and Screwed 6 Track E.P. Produced by Myself and my buddies Milli-N-Buck. 
An original body of work that was written entirely by myself with every beat created by Mike Milli and Rob Buckley. There are 4 Videos to accompany my Project: Edward Black – Phvck Up The Bass Bitch (Chopped And Screwed). 
I have been able to perform at a couple of appearances to promote the project prior to this one: Phvck Up The Bass Bitch E.P. which can be streamed nationally as well! 
Contact Info: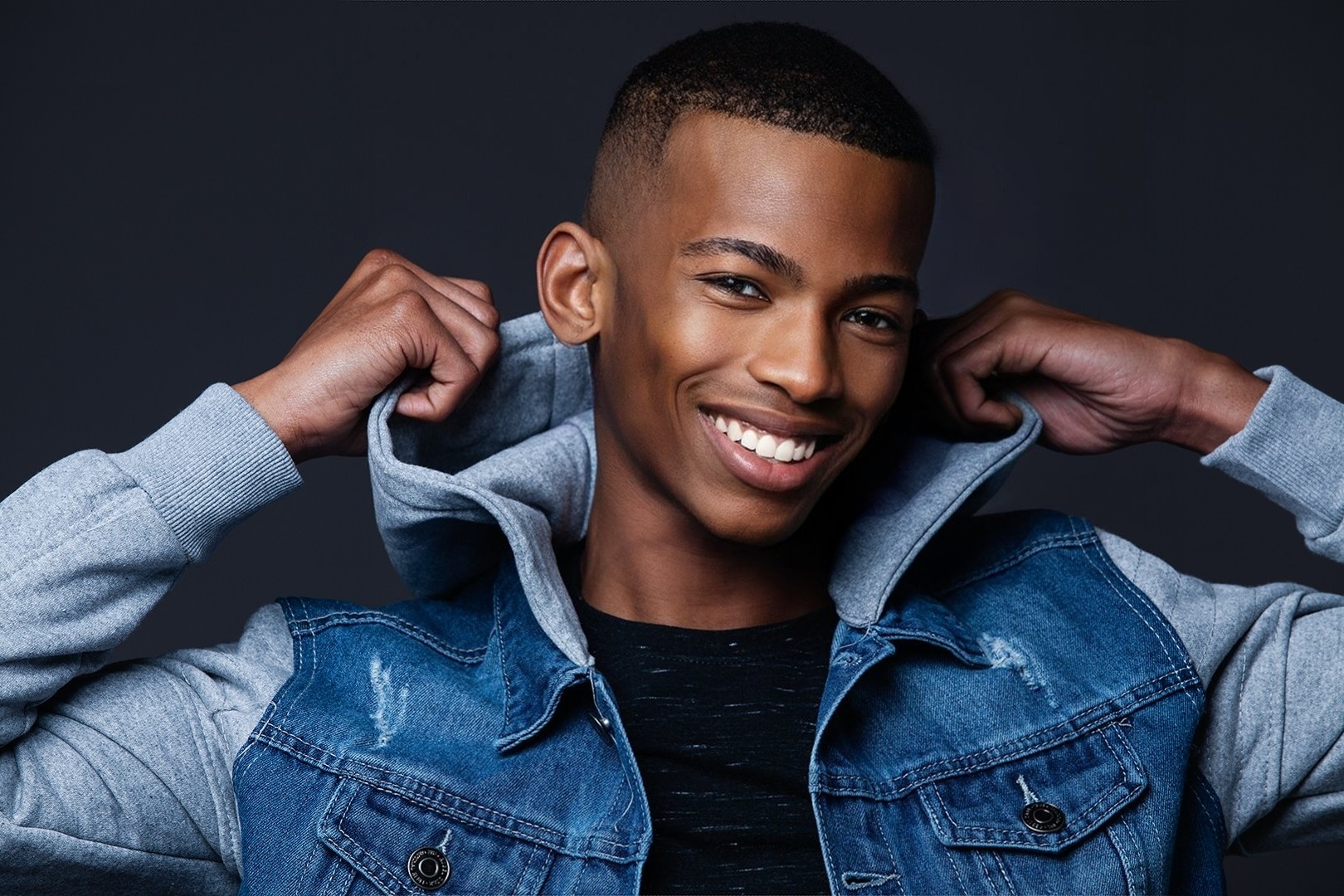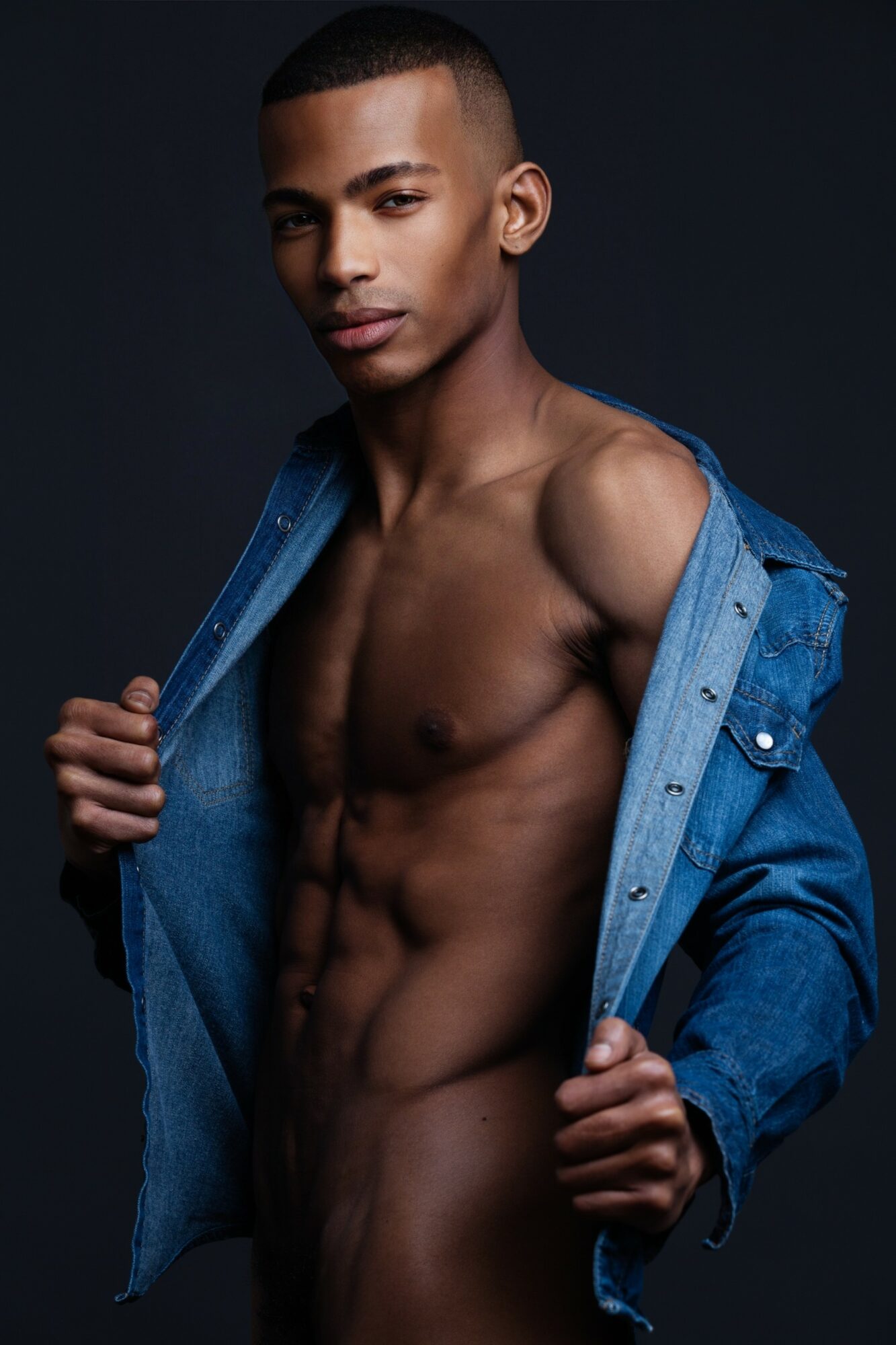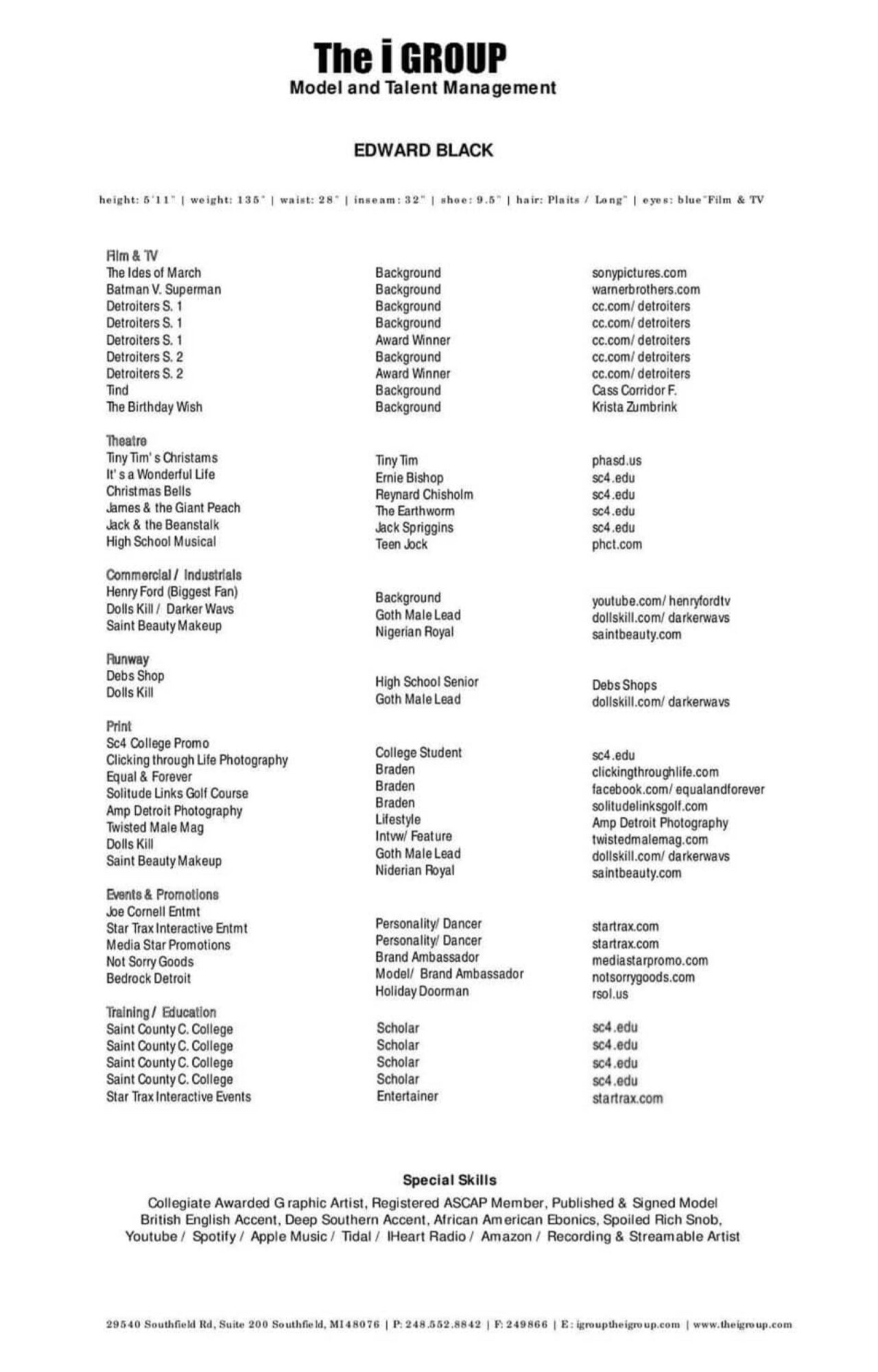 Image Credits
Joe Alisa
Dolls Kill
Darker Wavs
Astro Creative Company
Saint Beauty
Comedy Central
Detroiters T.V. Series
The Times Herald
The Detroit Free Press
Clicking Through Life
Solitude Links Golf Course
Suggest a Story:
 VoyageMichigan is built on recommendations from the community; it's how we uncover hidden gems, so if you or someone you know deserves recognition please let us know 
here.