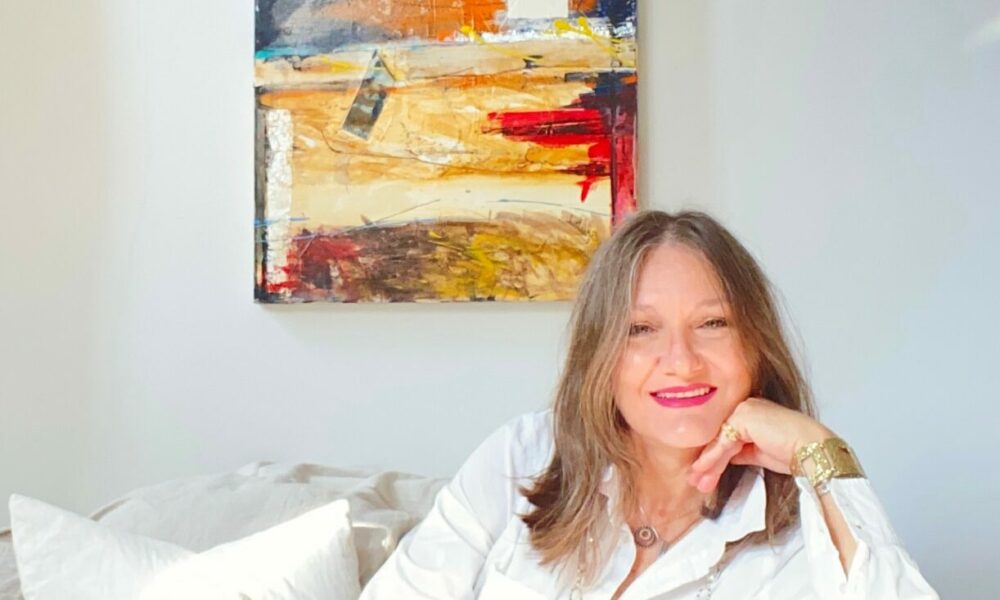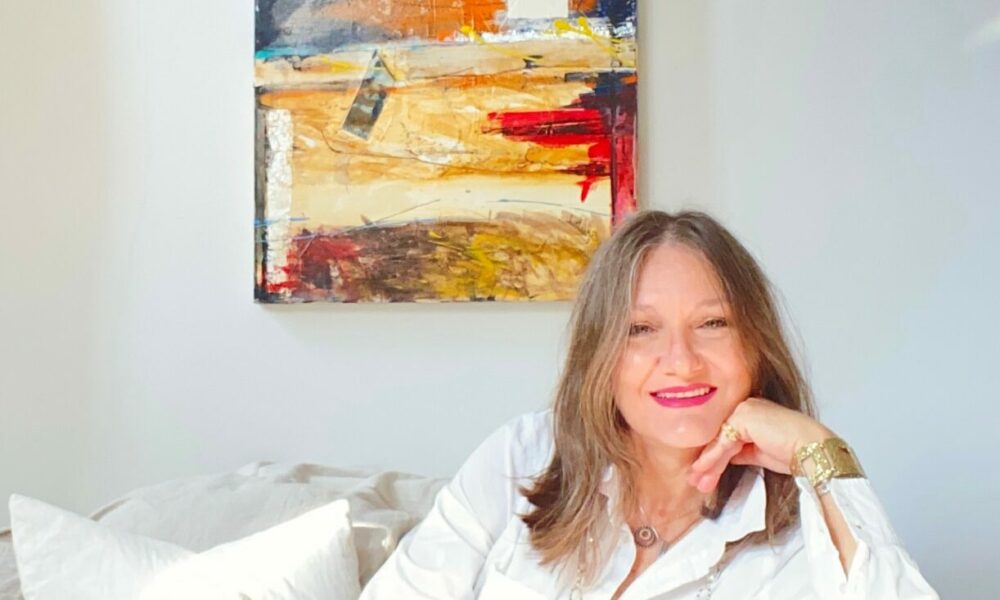 Today we'd like to introduce you to Manuela Valenti. 
Hi Manuela, we'd love for you to start by introducing yourself 
My journey into skincare all started when I was pregnant with my third child (my tenth and last pregnancy) at the age of 35. I was living in Conyers, GA with my husband and two of our three kids. I was teaching a class of stained glass to a group of adults at our local Hobby Lobby store. I don't remember how it all started if I mentioned my skin allergies in a conversation or something, but I remember one of my students, said she had a side business making homemade soaps and that she would bring me some to try. 
On the next class, she brought me a few soaps, and I really didn't think much of it. Days later my husband asked if I was going to try the soaps, and I remember placing one in the shower to try next, again not thinking much of it. On my next shower, I tried the soap. As I had done for 35 years, I walked out that shower about to reach once again for that medicated lotion I was spending so much money on but didn't provide me with any results whatsoever when I realized something was slightly different. My skin wasn't on fire as it usually was. 
So, you understand what was my life before this simple meaningless shower, I have to tell you the story of the 35 years prior to it. My parents both Italian, left Italy after WWII like many million more looking for a peaceful and safe place where to raise their kids and build their lives. Somehow in their journey, they landed in a small country unknown until not too long ago, in South America called Venezuela, where I happened to be born and raised. Growing up I suffered and got used to the most horrendous skin allergies a child would have. I would itch so much that I would scratch so hard to the point of peeling my skin off which caused severe lacerations, which of course got infected leaving me scarred from head to toe. 
There were many lotions and potions prescribed along the way, from eminent doctors all the way shamans, and the neighbor or friend of a friend, which aside from shedding money off my dad's wallet, while slathering me in the most horrendously smelling concoctions did nothing to alleviate my skin condition. So resigned to live a life of itching, scratching, bleeding, and scratching some more, I made peace with it in my teens and moved on with my life the best I could. 
Growing up I heard the stories of my family, the war, and the horrendous and convoluted lives they had to live. Every child from that era lived the horrors through their family's telling. Stories of my grandmother my dad's mom, left to her own devices with three small boys in the middle of a war, because my grandfather decided to follow another woman and raise the kids of another man. Among the many stories of bravery and sacrifice, there were stories of resilience and inventiveness in a world that no longer offered the basic goods for everyday life. One of those goods dad always said they seem to have enough off was soap, because my nonna (grandmother in Italian) had a recipe to make soap, I found out much later, her grandmother gave her when she was still a child, and somehow between skipping a bombing or ten, collecting the ashes of the fireplaces and old dirty oil from the kitchen, she was able to make soap to keep her kids clean, do laundry, clean whatever was left of her home and to put food on the table for her and her three boys selling the excess soap. I was not interested in those stories of entrepreneurship in the middle of a war as a child, what child is? but those stories played like a puzzle an important part in my journey. 
When I realized after coming out of that shower the one to blame for my decades of discomfort and scaring was probably a miserable soap, I cried. Soon after the birth of my third child, we moved to Spain for less than two years. Back from Spain I contacted my student and asked if she would be able to make a soap with specific ingredients, the ingredients my mother, a botanist aficionado and I had selected to possibly alleviate my skin condition. Lavender of course had to be one of the ingredients, my mom's favorite flower and one she knew very well. She agreed and a small batch was sent to my house in Michigan about a month later. The soap was ok, and it definitely worked, but… it could be better. 
So, I took matters into my own hands, and our journey began. I had no idea how to make soap, not even the sightless clue. But I remembered the stories my dad told. I asked if by any chance he still had any idea how nonna made the soap, and he said "Yes of course! We made so much together!" next thing he said, "I still have the recipe we used". 
It took me a workshop on soap making, reading again all my chemistry and biology books from my years in premed for my degree in psychology, and months of phone and video conferences with my parents to nail down the recipe for the first soap I ever made in a desperate attempt at finding the cure for my skin condition. When I made the final batch in my kitchen, I had much more than I could ever need. So, I did what anyone in my position would do. I offered the excess to my collectors via my website. It sold out in less than 24 hours. What a relief! Two weeks later my collectors asked for more, saying that my soap, the soap never in my life I had attempted to make, the soap I made for my personal relief, was the best soap they had ever tried, and not only wanted more, they wanted other varieties. 
In 2007 I registered By Valenti Organics, transformed the basement into a lab, bought equipment and ingredients, and started producing soaps on a permanent basis. It's been 15 years since my humble beginnings and today we count with not only that one soap that started it all, our Lavender Almond Bar Soap, but a variety of soaps including our Authentic Castile Soap, all formulated in house with natural and organic ingredients, aimed at helping people like me with dermatitis and other skin disorders live life without discomfort. Over 10 years ago we designed and formulated a simple yet effective full line of skincare and anti-aging products, and this year two won the internationally recognized Beauty Shortlist Editor's Choice Awards. 
Even though my parents are long gone, the memories I have of them and the journey that took me to this point will forever live in my heart. 
We all face challenges, but looking back would you describe it as a relatively smooth road? 
Nothing in life is a smooth ride, and yes there were many struggles along the way both personally and professionally. 
We started the company during the worse recession of 2008, which in itself is an accomplishment. Just as we were finally getting off the ground, on April 1st, 2015 we lost our second child, our special needs daughter, a month short of her 17th birthday. 
I fell into a deep state of depression, and almost completely let go of the company I built. I was rescued if you will by my small team and my beloved customers. They provided me with support and stood by me when I needed it the most. In 2020 we like everyone else were hit with the worse pandemic the world has seen in 100 years. 
Despite my personal journey through depression after the loss of my daughter, two recessions, and a pandemic, I think we have proven our resilience, as we remain committed to our clients and to helping clean our natural cosmetics industry. 
Thanks – so what else should our readers know about your work and what you're currently focused on? 
Before I started formulating cosmetics, I was (still am) a contemporary international artist. My artwork was featured in many newspapers and art magazines around the world. I'm the CEO, founder, and head formulator at By Valenti Organics, and I'm the CEO, founder, and artist at Manuela Valenti Studio & Gallery. Both jobs are creative, while I use oils paints to create my artwork, I use oils, butter, and chemicals to formulate the best natural skincare. 
What do we do, what do we specialize in, and what are we known for? We formulate the best possible natural, uncompromising skincare, using what nature has to offer, in the most environmentally responsible way. 
What am I most proud of? Each and every one of our products, our customers, our testers, but above all my team and my family.
What sets us apart from others? Our integrity, our commitment to quality, and formulating the best skincare products from the ground up. 
Can you talk to us a bit about happiness and what makes you happy? 
In my personal life, my kids. They are the most important part of my life, the ones I protect the most and the ones I work so hard for. 
In my work spending long hours playing with ingredients and developing new formulations for my customers. Painting breathtaking landscapes or a powerful abstract as part of my recovery. Through the process of creation, whether is painting or formulating a lotion, my anxiety and my depression remain under control, allowing me to function in my daily life. 
Contact Info: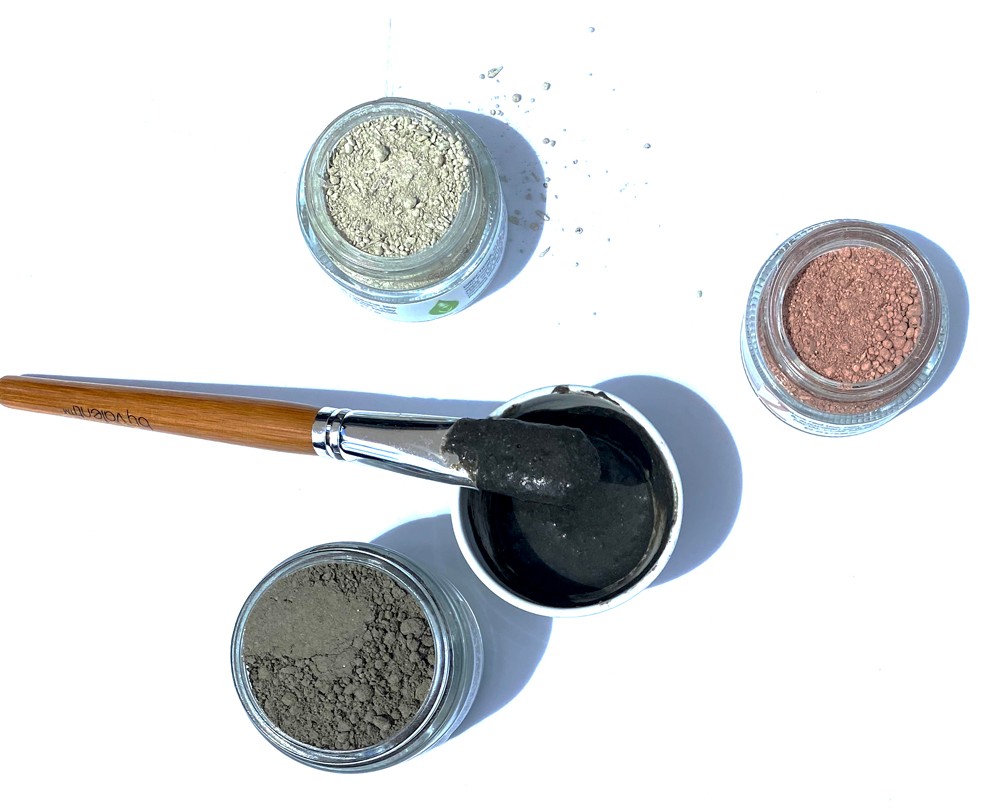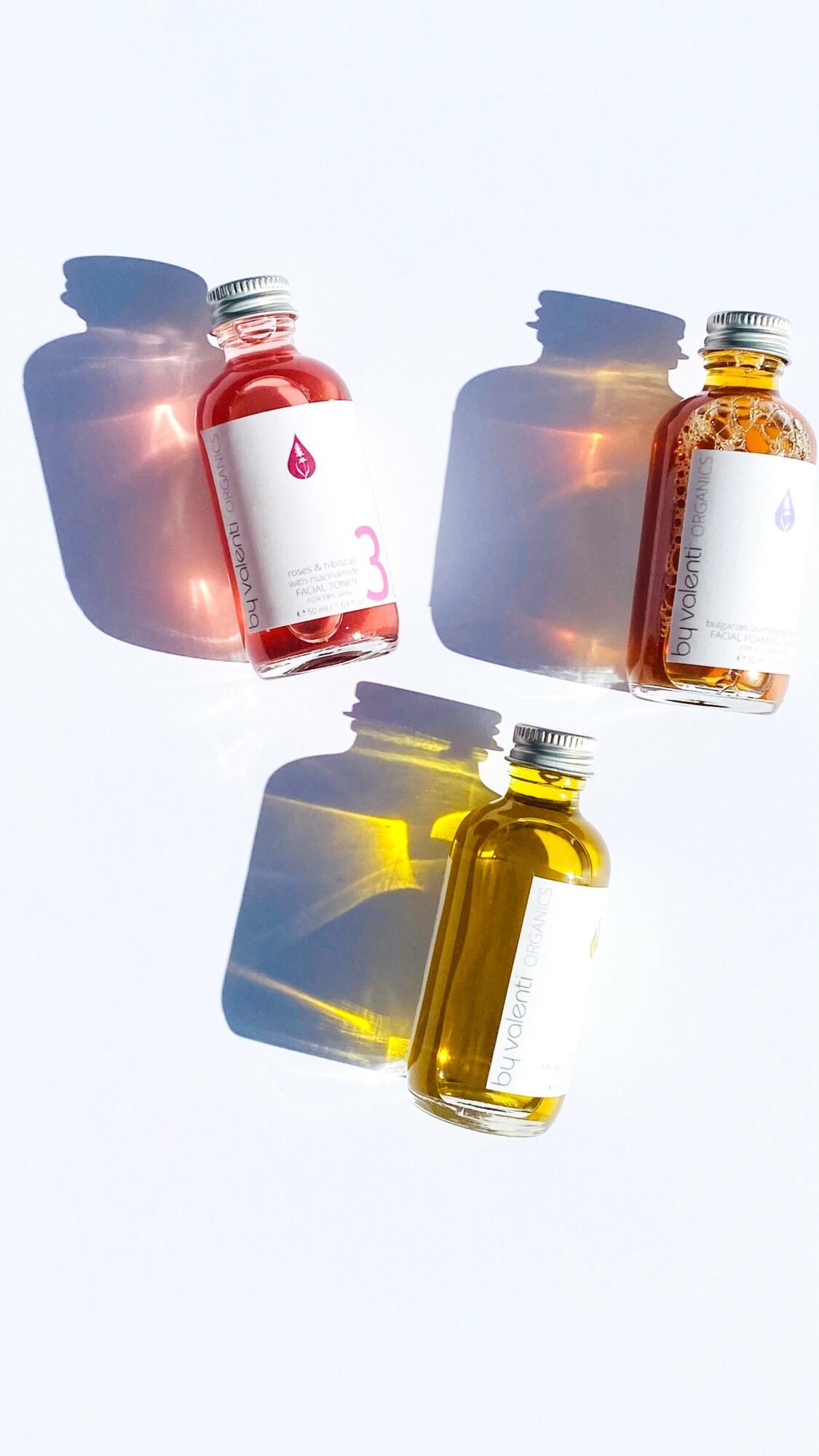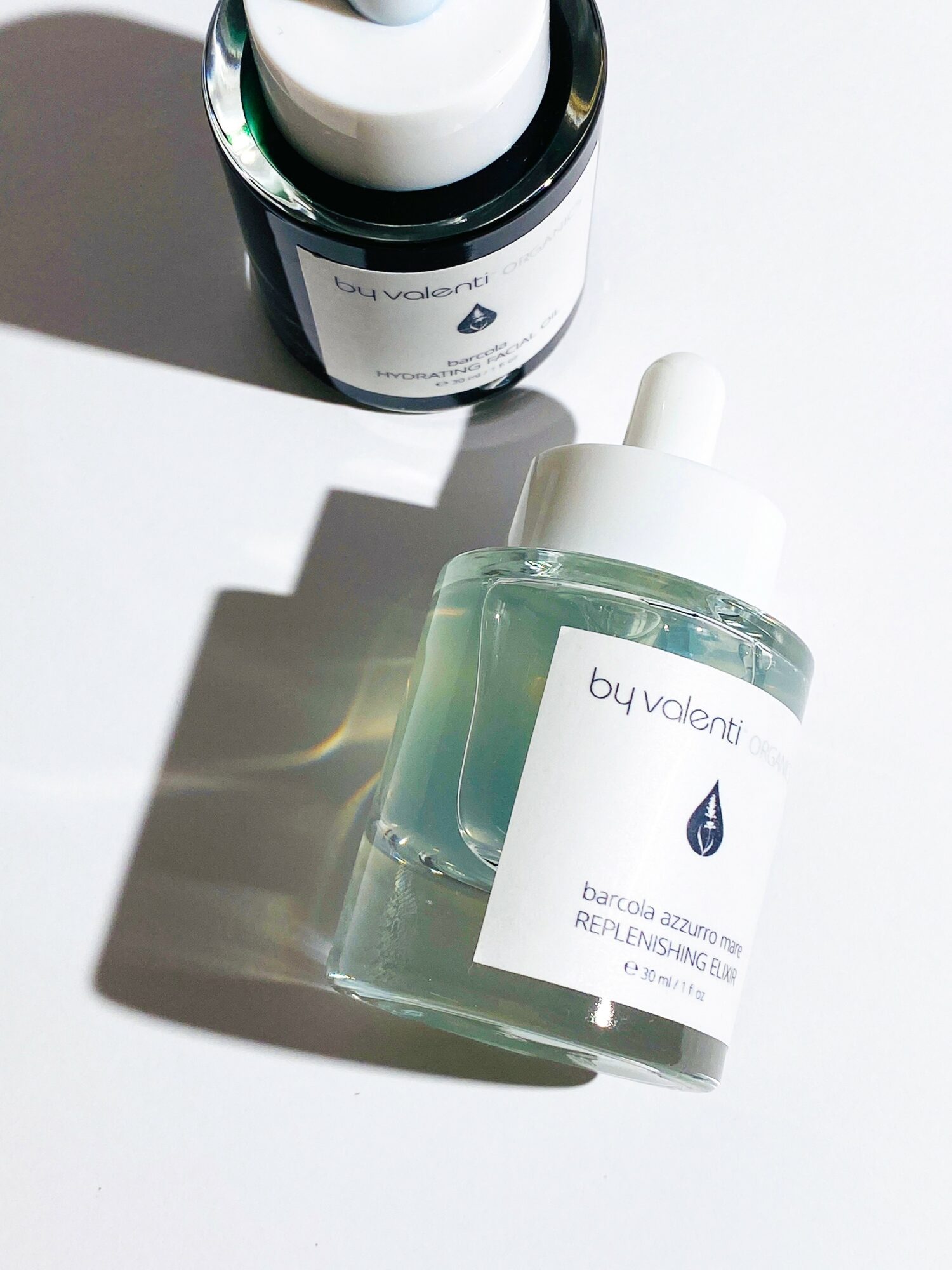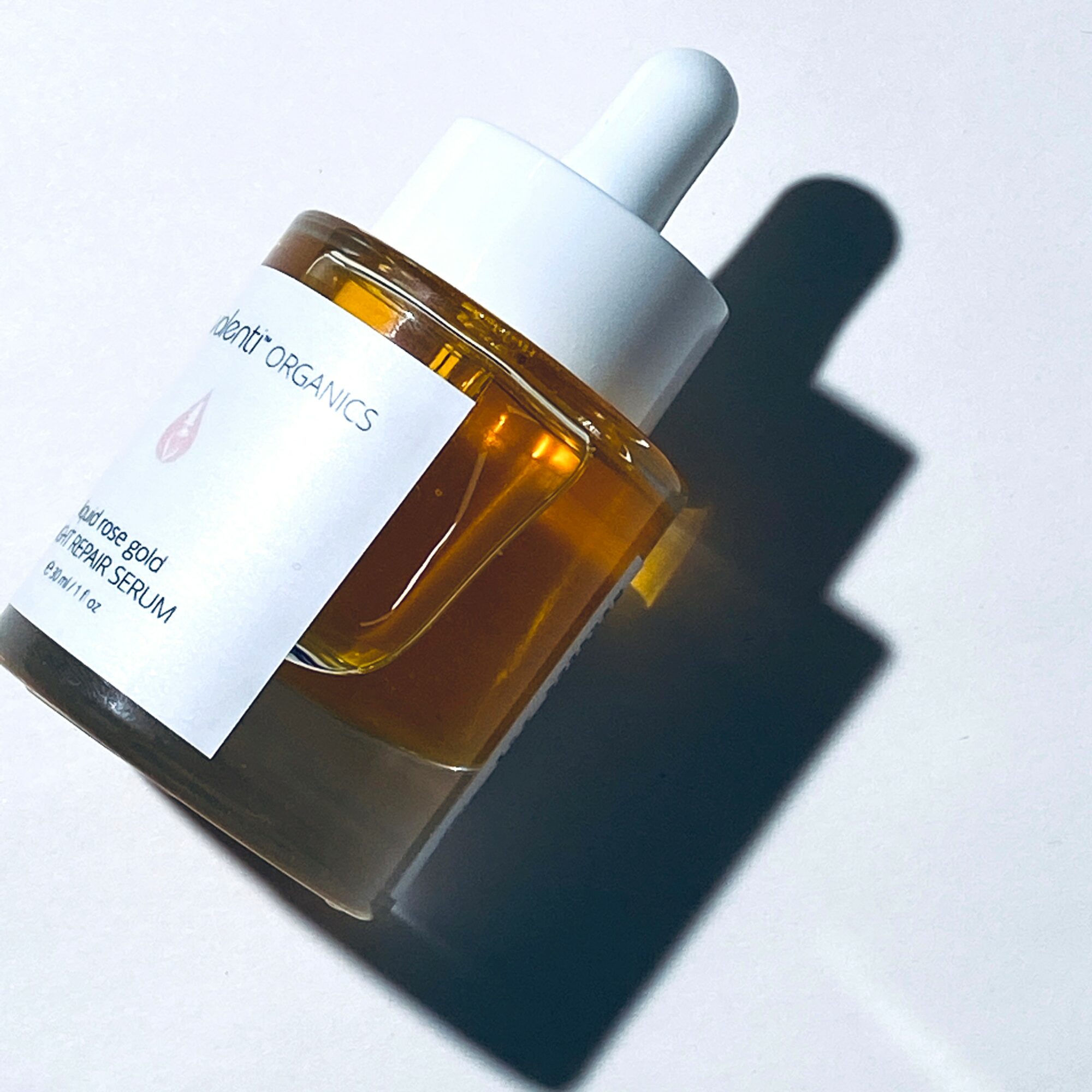 Suggest a Story:
 VoyageMichigan is built on recommendations from the community; it's how we uncover hidden gems, so if you or someone you know deserves recognition please let us know 
here.