Today we'd like to introduce you to Makhyli Simpson.  
Hi Makhyli, thanks for joining us today. We'd love for you to start by introducing yourself.
When I was really small, I use to watch Disney and Nickelodeon and wanted so badly to be on one of the shows. I wanted to be a star like most little kids, but I was extremely shy. When I was 8, I got up enough nerves to tell my mom what I wanted to do, and I asked her if she could help me stop being so shy so I could one day be a star. She promised me she would help me if I promised to do everything, she told me to so I could build my confidence and overcome my shyness. I agreed. 
She started with small things like making me order my own food at restaurants or asking the store clerk for my size in a shirt I wanted. Although these seem like small tasks, they were terrifying to me, and I wasn't always successful in doing them. After about a year of these challenges, my mom decided I was ready. At 9, she submitted me to Unique Model & Talent in Grand Rapids, MI; she also signed me up for a drop-in trial dance class, although I had never danced or showed interest in dancing. 
After just one trial lesson, the instructor contacted my mom and requested I be on their competitive dance team, and shortly after that, I was accepted as a talent with Unique Model & Talent. Over the next year, I worked as a model on local commercials, print jobs, and live fashion shows while taking dance and competing. I was having the time of my life and couldn't believe I was getting paid to have so much fun! I attended Coit Creative Arts Academy, and I was finally old enough and brave enough to audition for the school musical, Sound of Music. I got the part, and my music teacher thought I was so talented she let me perform several solo songs during our Christmas programs for the entire school and all of the parents; I felt like I was doing a concert! 
The following year, my mom signed me up for classes at Grand Rapids Civic Theatre. I had so much fun that I decided to audition for Alexander's, Terrible Horrible, No-Good Day, which ended up being my first show with GRCT and the moment I knew I wanted to one day be on Broadway! I went on to be in Freckleface Strawberry, A Christmas Story, and Beauty and The Beast. I ended up winning a musical scholarship for The Piano Cottage in Grand Rapids and performed at their huge 5th-anniversary show at The Devos Place and 6th anniversary at The Wealthy Street Theatre. Everything was just falling into place. 
Finally, when I was 14, I auditioned for a showcase in Chicago and was scouted by several talent and management agencies in Los Angeles. We visited LA and met with our top choice agencies, we signed, went home, and within 3 weeks we packed up what we could in our car and moved to LA to start our new lives. My mom gave me 1 year to "make it", as she didn't want to live in LA long-term if I wasn't contracted on a long-term project. I immediately start working on small jobs that my mom self-submitted me for. I was also auditioning for Disney and Nickelodeon and doing table reads for a couple of films. Within 6 months, I booked a pilot that didn't get picked up, but on the 7th month, I got a DM on IG requesting I come to an audition for a record label looking to put together a girl group like the Spice Girls. I signed that record deal on my 16th birthday (2019). 
Our group is called Boys World (boys. World), and we've been featured in several magazines and sites such as Teen Vogue, People, Billboard, Rolling Stone, and a few more we are so proud of. You can check some out here ( https://bit.ly/3Rxgi2p ). We are releasing or new song and new sound later this month! 
We all face challenges, but looking back, would you describe it as a relatively smooth road?
When I was younger, it was easy once I learned to manage my shyness. All I did was show up and do as directed, which most time was something fun and exciting. As I got older, I think I became more self-aware and got into my head a lot. It's easy to psych yourself out when you're unsure of yourself. This industry can be intimidating when you're going up against people that are better trained and have connections you don't. My mom shouldered most of the struggles. Since I was so young, she had to make the difficult decisions and find me coaches and classes and pay for them. She had to get me to my auditions, sit on sets for hours and drop me off and pick me up when I was doing 30 shows at GRCT. I'm really grateful and so blessed to have a mom that was so supportive and believed in me enough to do all the things she did. 
Alright, so let's switch gears a bit and talk business. What should we know about your work?
Hmmm…Officially I am a signed recording artist, but I am also a model, actress, and most of all a songwriter. I am in love with everything entertainment, and I am mostly known for being the crazy, silly, funny one that's clumsy and can be a bit all over the place…live everywhere. 
I am so extremely proud of who I've grown to be. Although I didn't have the financial or physical burden of this journey, every step of it was emotional. I had to constantly overcome fears, push aside doubts, and fight the odds. I cried, like had a hysterical breakdown, during my very first audition for a commercial at 10 years old. My mom took me to the bathroom with a paper bag for me to breathe in because I was hyperventilating. She offered to take me home, despite us driving 2.5 hours to this audition. I refused to go home, and I went into the audition room with bloodshot eyes and landed the job! The same thing happened to me just minutes before walking out on a stage of a fashion show, but I did it anyway, even after being told it was okay if I decided not to. 
I think what sets me apart is my ability to manifest my life. Although I've put a lot of work into getting to where I am, a huge part of that work is manifesting, journaling, writing my life on pages, and watching it materialize. I told my mom when I was 10 that I wasn't planning on going to college because I would already be working in my career by that time. I graduated from school when I was 16 and worked full-time as a recording artist before I was 18. 
Is there anyone you'd like to thank or give credit to?
As I mentioned, my mom was my biggest cheerleader and support. My 5th-grade teacher Mrs. Smith at Coit Creative Arts Academy, was the best teacher ever. She encouraged me and advocated for me to take part in special programs that helped me grow and allowed me to experience things many kids weren't able to. She nicknamed me Khyli Hollywood and that's what she called me when I walked across the stage at my 5th-grade graduation, where she made me the MC so I could share my journey with the class for inspiration. Mrs. Perry, my music teacher at Coit, gave me an entire stage to myself to perform for the entire school because she believed in me. Her stage is where I first fell in love with performing and started to believe this was possible. My band, of course, we've been living, working, and playing together for 3 years and we're just getting started. They push me to be a better performer, songwriter, communicator, and friend! 
Contact Info: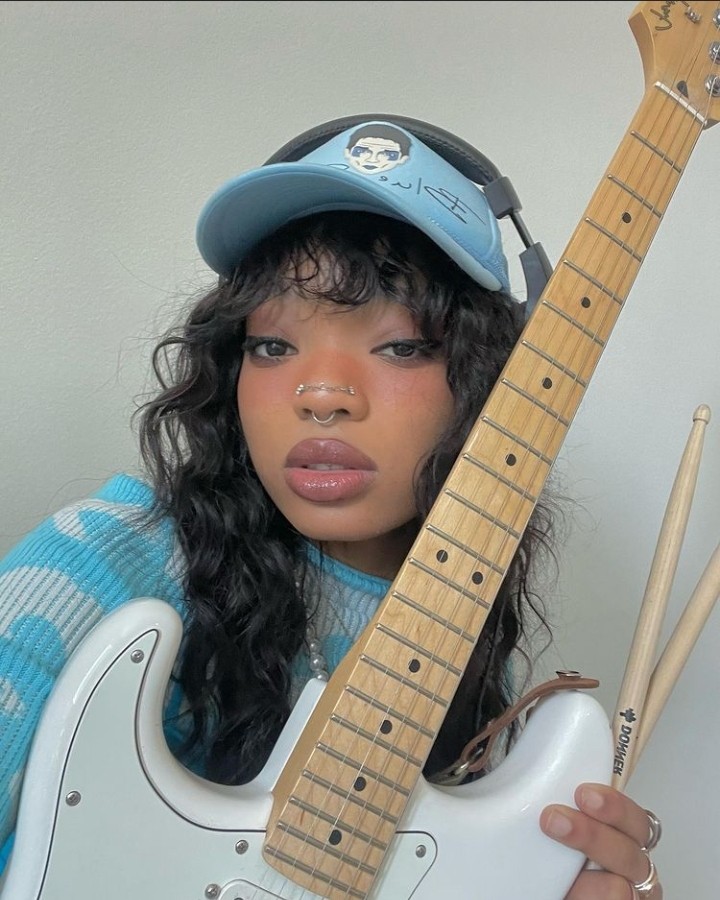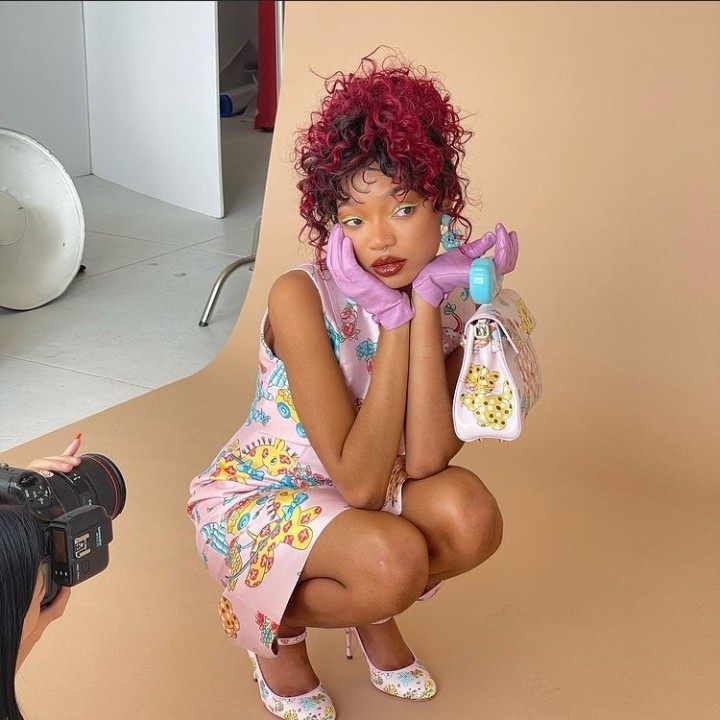 Suggest a Story:
 VoyageMichigan is built on recommendations from the community; it's how we uncover hidden gems, so if you or someone you know deserves recognition please let us know 
here.