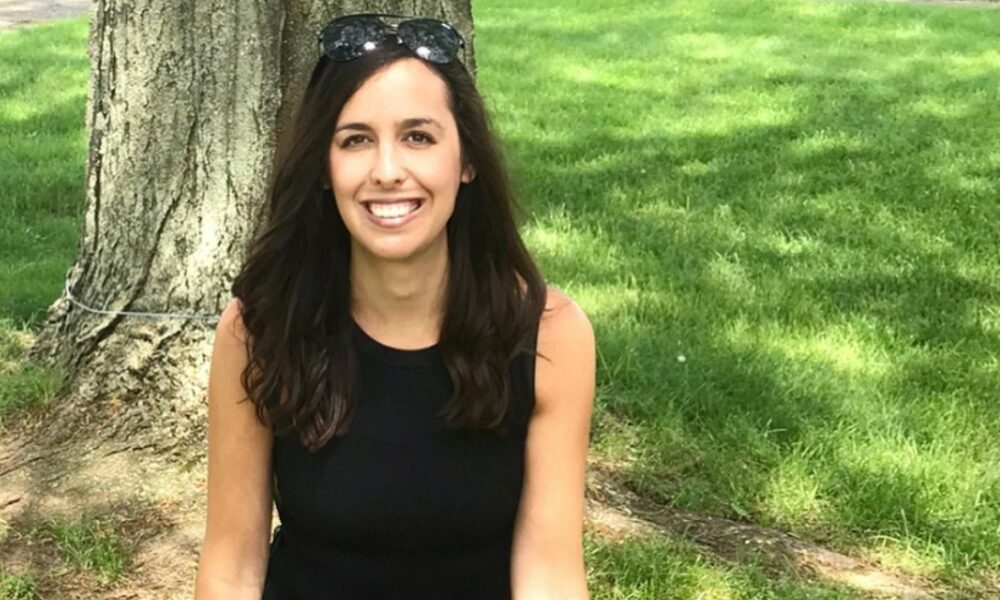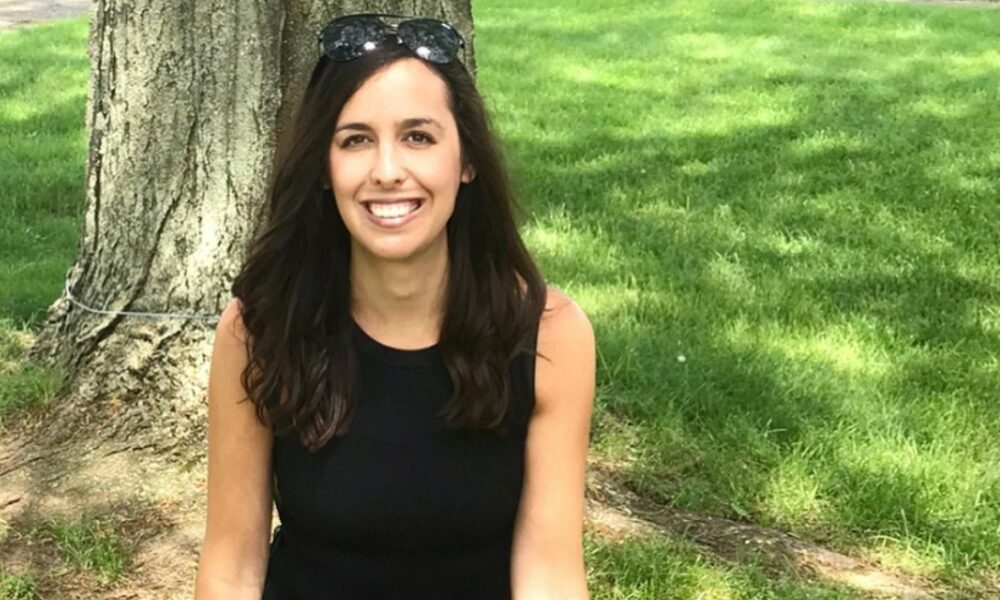 Today we'd like to introduce you to Erica, Shelli, and Jessica Abel & Kelly Savage.  
Hi Erica, Shelli, Jessica, and Kelly, can you start by introducing yourself? We'd love to learn more about how you got to where you are today?
Hi there! We are the Whimsical Writers, a group of four women who happen to be family! We write and publish a children's book series, Minna and the Canine Club. It is a delightful and inspiring series that make children laugh, learn, and most importantly feel connected through our spunky canine characters. We collectively use our talents to create dynamic books and learning experiences for children, parents, and teachers. Our partnership consists of Shelli Abel, a retired 5th-grade teacher and creator of a televised children's news show that was broadcast throughout her school; Erica Abel, a third-grade teacher and leader of student government; Jessica Abel a kindergartner teacher and tutor; and Kelly Savage, a retired Chief Human Resources Officer of a large global company; 
Our journey began back in 2015. At this time, Erica was experiencing harassment that led to serious bullying issues (yes, this can even happen with adults!). As with any close-knit family when one member struggles the others are there to provide support. We wanted to use what we learned from our negative experiences and provide children with encouragement and coping skills to face their challenges. How could we positively impact children and inspire them to journey through the difficult parts of life? 
One day, while brainstorming on Kelly's porch we thought of the idea to write a children's book series. Why not use our delightful and lovable real-life dogs as the characters? After all, what captivates children more than four-legged best friends? We realized the market for children's books was saturated with experienced authors and many celebrities. Unfortunately, we are neither. Publishers aren't as interested in publishing books from inexperienced authors. It was going to be an uphill journey, but we were up to the challenge! We had a dream to create stories that would be fun and inspiring for children. 
Not long after our porch meeting, Erica and Jessica both attended Columbia University Teachers College in New York City. The founding director of the college, author, Lucy Calkins, led workshops that focused on helping kids write from the heart. We liked the theme of "writing from the heart" because we knew that writing was therapeutic and important. We also knew that stories matter and we wanted our stories to resonate with children. We want them to be stories that encourage children to lead lives of integrity and build meaningful relationships. It is important to us to have books with characters that not only make children laugh but feel like they are real-life friends. 
Minna and the Canine Club was born soon thereafter and the fun began. We started meeting regularly over coffee, donuts, and mozzarella sticks (we enjoy eating, okay?) For our brainstorming sessions, we used giant sketch paper and jotted down the basic plot of our first book. We decided quickly that Minna (pronounced with a long I sound, but that's a story for another time) would be the leading character. Minna is Erica's beloved dog whom she rescued when she was going through the difficult days of bullying. Being the spunky go-getter that Minna is, she quickly thought she was a human member of the family! Minna often did things like unwrapping candy with her front paws (hello, emergency vet) and making her own play dates with other neighbor dogs by finding ways to crawl under the fence! 
It was decided that Minna would copy her human, Erica, and become a teacher. Minna and the Canine Club would be the name, and Minna would invite the neighborhood dogs to her school. We knew right away that we wanted to include all of our beloved pets in the books displaying their own unique personalities. We intentionally included the uniqueness and quirks of our dogs, knowing that every child is unique and has their own personal joys and struggles. We wanted to be sure that children everywhere would be able to connect with our characters, Blue, the brave and encouraging Siberian Husky; Maggie, the fun and sweet Boxer; Clancy, the always hungry and usually shy Beagle and of course Minna, the ever-inquisitive fashionista. 
After much discussion, we agreed on our mission and vision, which are encapsulated in the following statement: 
"To inspire children to have a love for learning, establish their personal values, and have the courage to live by those values day after day." 
Reading is one of the most important skills a child will learn. Children begin by learning to read and then they read to learn. The love of reading is just as important as the process of reading. It is our hope that children will enjoy reading Minna and the Canine Club, and will love and appreciate the adorable canines in the story. In order to better achieve this, we include a Teaching Points page at the end of each book. We have included skills that can be taught as an interactive reading experience with children. This process will not only enhance understanding of our books but also help children become better readers. 
We spent that summer reading and rereading the draft of the first Minna and the Canine Club written by Erica. Initially, nothing seemed to click then it hit Erica that the plot of the first book should be based on events that happened to the real-life Minna. The words then came easily! 
Over the course of the next few years, Shelli Abel wrote the next two books, Minna and the Canine Club Save a Life, and Minna and the Canine Club Meet a Ghost. Each book includes important life lessons, and character development, and is dedicated to special people in our community that make all of our lives better. 
We went on a quest to find an illustrator who captured our characters the way we see them. We found just that in Rachel McCoy who is a fellow Huntington University alum of ours and was known as a very talented artist. Rachel was gracious in sending us sketches and working with us to develop the illustrations that we were looking for. We did all of this work via email because Rachel lives several hours away in southern Indiana. 
We are proud to say that each step in the creation of our books was done professionally and with the thoughtful care that would give the big publishing houses in New York City a run for their money! We worked with a professional editor and had our books printed by Grandville Printing, one of the best printing companies in West Michigan. 
Thanks to the encouragement from family, friends, schools, and local bookstores our stories about our beloved dogs are now in the hands of many children. Minna (and her friends!) share their daily life events on our social media. We continue to develop quality content for kindergarten through fifth grade. Of course, we still meet over a good cup of coffee and our favorite snack to brainstorm the next idea for our fourth book. We are a "work in progress" but we are having a blast in the middle of it all and we hope you join us on the adventure! 
I'm sure you wouldn't say it's been obstacle-free, but so far would you say the journey has been a fairly smooth road?
We are often asked, how did you do it? Well, we can tell you that starting a small business is never smooth! When we started Whimsical Writers, we all had full-time jobs. It was a struggle balancing jobs, family, and volunteer work through our church. What helped us stay focused were our Saturday meetings. We would plan the work that needed to be done and assign it to one of the partners. We enjoyed the learning process and accepted the mistakes along the way. Of course, there were some good arguments. 
Before Covid hit, we loved visiting bookstores and going on road trips across the country to meet with local bookstores. It was so fun to meet people and share Minna and the Canine Club! We also loved visiting schools and giving writing and reading lessons to the kids. Once Covid closed everything down our progress came to a major slow down. But like we have our characters say in our books "never give up." We came together and came up with a plan to put our books in the hands of children who needed to read now more than ever. 
We partnered with a great organization that loves children, Hand2Hand. Hand2Hand provides food to hungry kids in the area on the weekends. During Covid, we knew many children would go without books. Through our contribution and the donations from our wonderful customers, we were able to include books in local weekend food backpacks. 
Our current challenge is to build our brand, market, and distribute our books. We so value wonderful people who champion our books. We love Black River Books in beautiful South Haven, Michigan. The owners are entrepreneurs who have been such an encouragement and inspiration. They know how to sell our books!!!! 
Can you tell our readers more about what you do and what you think sets you apart from others?
We believe we are differentiated through our experience as teachers. We love and understand children. We know their struggles and what gives them joy. We actually have a process of getting feedback from our students for each book. We are Christians and hold to our values. We highly value our everyday heroes in our community who help others and have touched our lives. This is why we dedicate each book to a local "hero." 
Is there any advice you'd like to share with our readers who might just be starting out?
We believe that America was built by people who persevered and continued to follow their passions, which we intend to do. It is going to take longer, but we are in it for the long haul, and for the chance to make a difference in the lives of children. We would encourage others to pursue their dreams and most importantly enjoy the journey! 
Pricing:
Minna and the Canine Club – $15.95
Minna and the Canine Club Save a Life – $15.95
Minna and the Canine Club Meet a Ghost – $15.95
Contact Info:
Suggest a Story:
 VoyageMichigan is built on recommendations from the community; it's how we uncover hidden gems, so if you or someone you know deserves recognition please let us know 
here.