Today we'd like to introduce you to Eric Andrews. 
Hi Eric, so excited to have you with us today. What can you tell us about your story?
I started in real estate my freshman year of college. It was meant to be an internship, and I was meant to be the concierge at a 288-unit Luxury apartment complex in Dearborn, Michigan. I interviewed with the staff and everyone was on board with bringing me in as a new hire. The first day I started was in the middle of real estate busy season which has changed a bit now after the recession, but generally speaking begins in Michigan the second it gets warm so around May of 2005. It was sooo busy in that office that day that I had to jump in taking tours as the leasing staff was completely overwhelmed. From that day on I was basically a leasing agent which I was completely happy with because the pay was better plus leasing commissions. Now I just had to figure out how to balance it with school. 
I spent about 11+ years learning the ins and outs with Marquette Management a company that specialized in taking B & C properties and turning them into A+ properties for various funds/state funds and owners, as well as strong emphasis on customer service which I still retain today. In that 11+ years, I progressed from a concierge to a leasing agent, to property director at 55 W. Canfield lofts in Midtown Detroit. I was managing the build-out and lease-up for the owners, but once that was up, I ended up being a maintenance/grounds tech at the property I came from in Dearborn when I was downsized and the 3rd leasing position was dissolved. 
Rather than not having a job I chose to take a bit of a demotion until I could figure out a better situation. In that time, it was winter time so mainly I shoveled snow and walkways all day in the cold snow to make sure that the pathways stayed free of ice while taking work orders, which I was horrible at (I'd watched my dad do construction and fixes around the home but I never really learned to use tools in the capacity I do now). The job honestly wasn't that bad as I didn't have to interact with high-end demanding clients all day like I did in leasing. 
At that year's internal Awards ceremony, I was approached by the property manager, and staff of our largest complex in Northville. Which was 736 units… they wanted me. So, I went… it was a hard decision because I had assured the maintenance supervisor that I wasn't just taking the maintenance job because it was my only option, but we talked and he said to me "You gotta do, what you gotta do". Thank god he did because had I not went, I would have missed the mark on a life-altering decision. I did my longest stint at this property and probably learned the most about managing property, accounting, maintenance, capital investments, and more importantly managing a team during my team there. I progressed from leasing to a companywide leasing trainer, floor manager, and finally assistant and at times acting manager (as the property went through many managers and transitions). I also received my C.A.M (Certified Apartment Manager) designation after passing a relatively rigorous class. Being organized was my biggest takeaway. 
I'd saw a few realtors in my time that told me I should look into it. Years went pass and it just started to make sense, I'd always loved "House & Home" and Real Estate, and I always knew that I wanted to own my own thing. Finally, once I did the math, I did a 5-day crash course real estate class on "vacation", got my license, and joined Keller Williams in Northville. Truthfully it felt much like what I was trying to get away from and I didn't feel that the guidance and support was there the way I was looking for it to be. Not because they did anything wrong but it was more like a large corporate structure. So, I left and joined in with a small brokerage in my target area in Detroit. From there I began to learn what I really knew I needed to know about Detroit real estate if I was going to do real estate in the inner city successfully. 
After I had enough time in, I passed my brokers class and started Brick & Mortar Detroit Real Estate Brokerage & Podcast to help my clients, investors, and followers to "Build their Dream". Lately, we have specialized in relocation as many transplants have sought us out online through our website brickandmortardetroit.com and via our Instagram social media @tglchase & @brickmortardet. 
Can you talk to us a bit about the challenges and lessons you've learned along the way? Looking back would you say it's been easy or smooth in retrospect?
It has not been a smooth road the biggest obstacles, in the beginning, are really getting established. Starting off small you're are the assistant, the agent, the broker, the photographer, etc… lol. Real estate has a tendency to take on a life of its own. Small renovation projects take longer due to unexpected delays, contractors, materials, etc… It can be stressful. The biggest hurdle was navigating real estate during the pandemic when the whole local industry shut down for months and opened to a complete seller's market with a panicked community as a whole. Everything was touchy. Contractors are probably the biggest hurdle they are always in such short supply, and they know it which makes it worse. 
As you know, we're big fans of Brick & Mortar | Detroit. For our readers who might not be as familiar what can you tell them about the brand?
Brick & Mortar Detroit is known more for its media side amongst the masses. We have a podcast where we talk shop within our favored categories. Business | Real Estate | Lifestyle | Travel, we talk to business owners, agents, mortgage agents, etc., and put emphasis on sharing the information so that we can all prosper because the truth is agents/business owners have to work together to get things done. It's not supposed to be a battle all the time. Perspective is everything. 
We specialize in listings homes for sell, consultation, and relocation helping people from all over the world ranging from Japan, London, California, New York, Georgia, etc. Our reputation speaks for itself with a 5star Redfin review. We take the time with our customers whether investing here or looking to move here physically. 
Brand-wise I'm most proud of what the brand stands for which is helping people get on the right track in life. Your house is your sanctuary where you can rest and hopefully be at peace, I'm here to help you attain that peace, which will help you to a clear mind to make even better life-changing decisions going forward. 
Real estate is a big deal and people often aren't wealthy or stable without owning any. Our mantra is "Build Your Dream" which signals that it's ok to dream but putting effort behind that is what really makes it come to life. No one man can do all things, he needs a team, when it comes to guidance and action, we are that team. 
We want readers to know we are honest, no-nonsense, and are into genuine help. We screen for compatibility to ensure that we are the best fit and are fine referring to more compatible agents with whatever the client may be looking to pursue if that should be the case. We are a business and are pro-profit but we don't believe that that has to come at the expense of a sacrifice in service. Because when you work with us, you're the main character. 
In my time with renovations and real estate, I've learned a vast amount through social media and youtube. We started our Brick & Mortar Detroit Podcast to give back to the community from professionals and experts to those who are seeking genuine information on how to get started and what they need to know from business owners, real estate agents, mental health experts, safety coaches, etc, at the end of the day real estate is a business, and your lifestyle and habits will determine how you deal with the stress. 
Do you have any advice for those just starting out?
Have a general plan, if you can't bring yourself to write out the business plan. Make a general outline add timelines, financials, metrics, and expectations to it. You don't have to beat yourself up when you're off track but at least you will know that you're off track. Under your outline put relevant subsets under the appropriate larger heading. Every time you break up this large action into smaller steps eventually that will break down into your daily things to do up until your preconceived said timeline. 
Read a few business books. Rich Dad Poor Dad series is a good start, don't read? Audiobooks and youtube are a good way to get versed quickly. Just be weary of the BS out there. If you can't explain it to a 5-year-old you don't understand it. Ask yourself the hard questions, why will people want my product? To work with me? and you have to have an honest objective answer to these questions. One of my main rules in my line is if "I wouldn't buy it, then I don't sell it". It goes a long way to giving me the confidence I need to sell an item. If you don't have confidence in what you're selling then why should someone else? 
Have an LLC, have business insurance, build a team, and know that if you cut corners you'll pay more in the end and have to take steps backwards. It's Pointless and inefficient. 
Take breaks, exercise, drink water, and eat as right as possible. It will help you be more clear for making the necessary decisions. If you're foggy all the time, well good luck. Find balance… don't negate enjoying life and having fun. It will rejuvenate you for work. 
Just be honest with yourself be gentle too, you're literally not perfect. Nothing is… 
Pricing:
6% Listing Commission (Usually split with buyer's brokerage)
3% Buyer's commission as buyer's agent (usually paid by seller may incur additional closing cost(s) to buyer depending on the transaction inquire with us for more details @info@brickandmortardetroit.com)
Podcast Advertising – https://www.brickandmortardetroit.com/ads
Real estate photography services (metro-detroit) inquire @info@brickandmortardetroit.com
Consultation Calls currently starting at $35/15 mins (rates subject to change). For more details, reach to us at info@brickandmortardetroit.com or https://www.brickandmortardetroit.com/#homepage-get-in-touch.
Contact Info: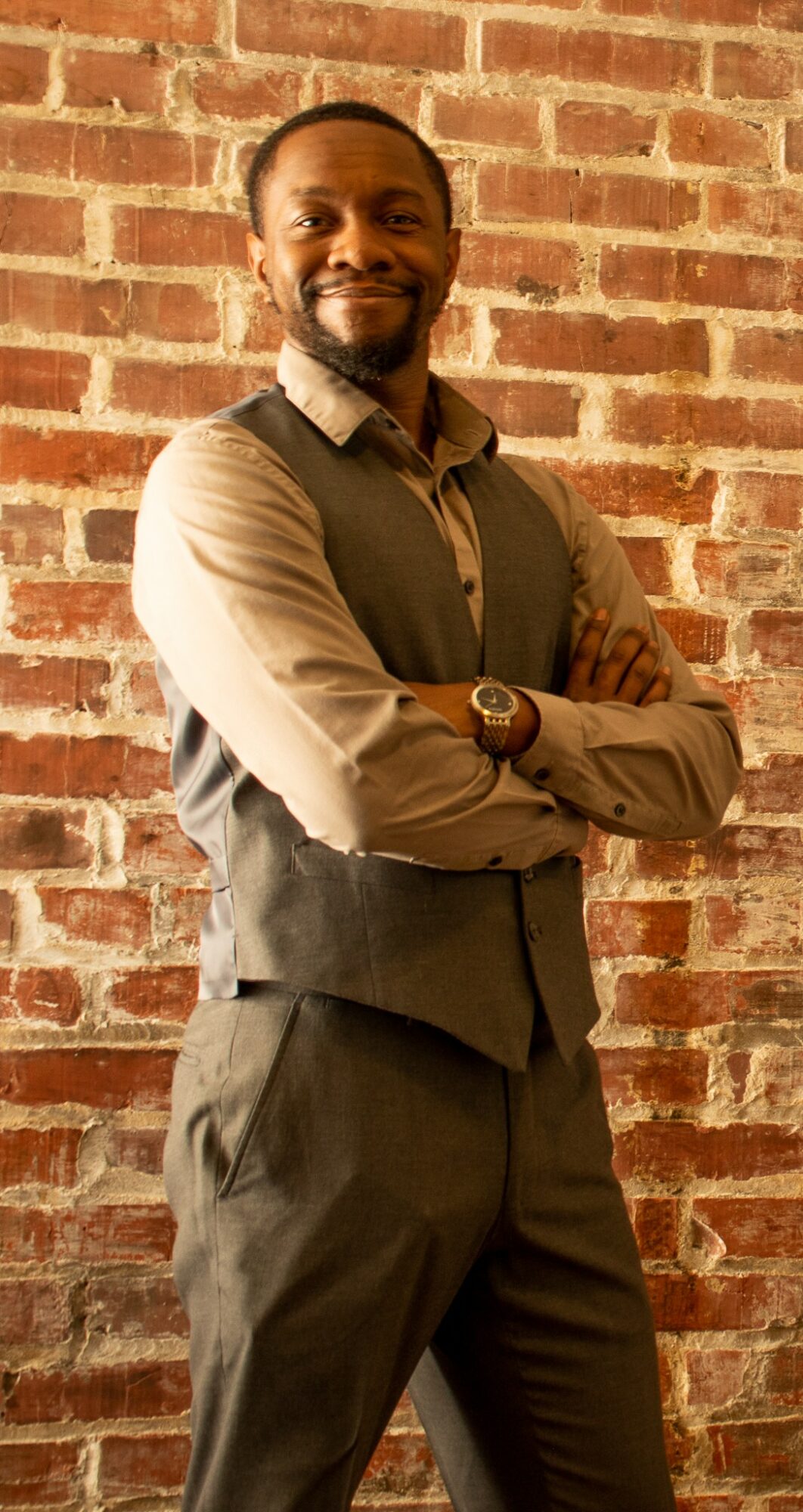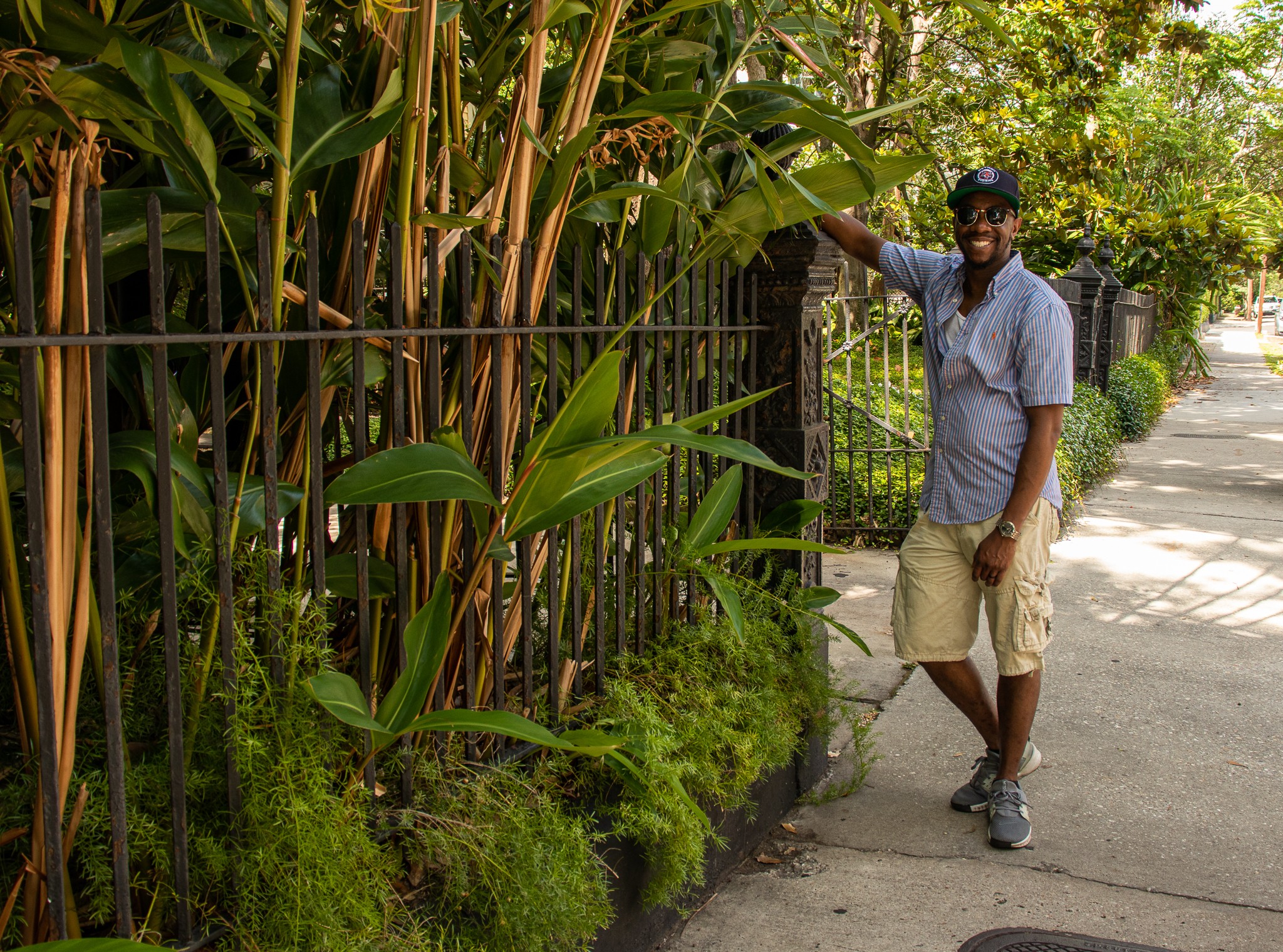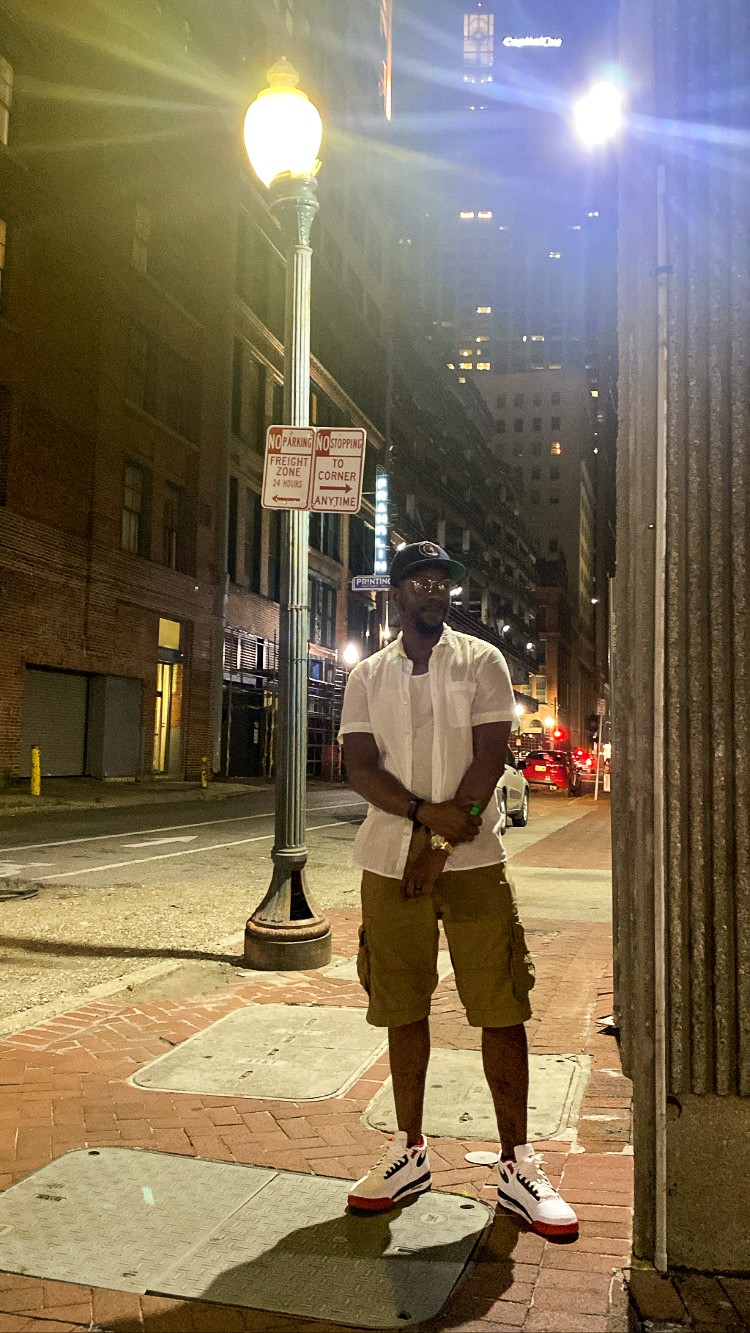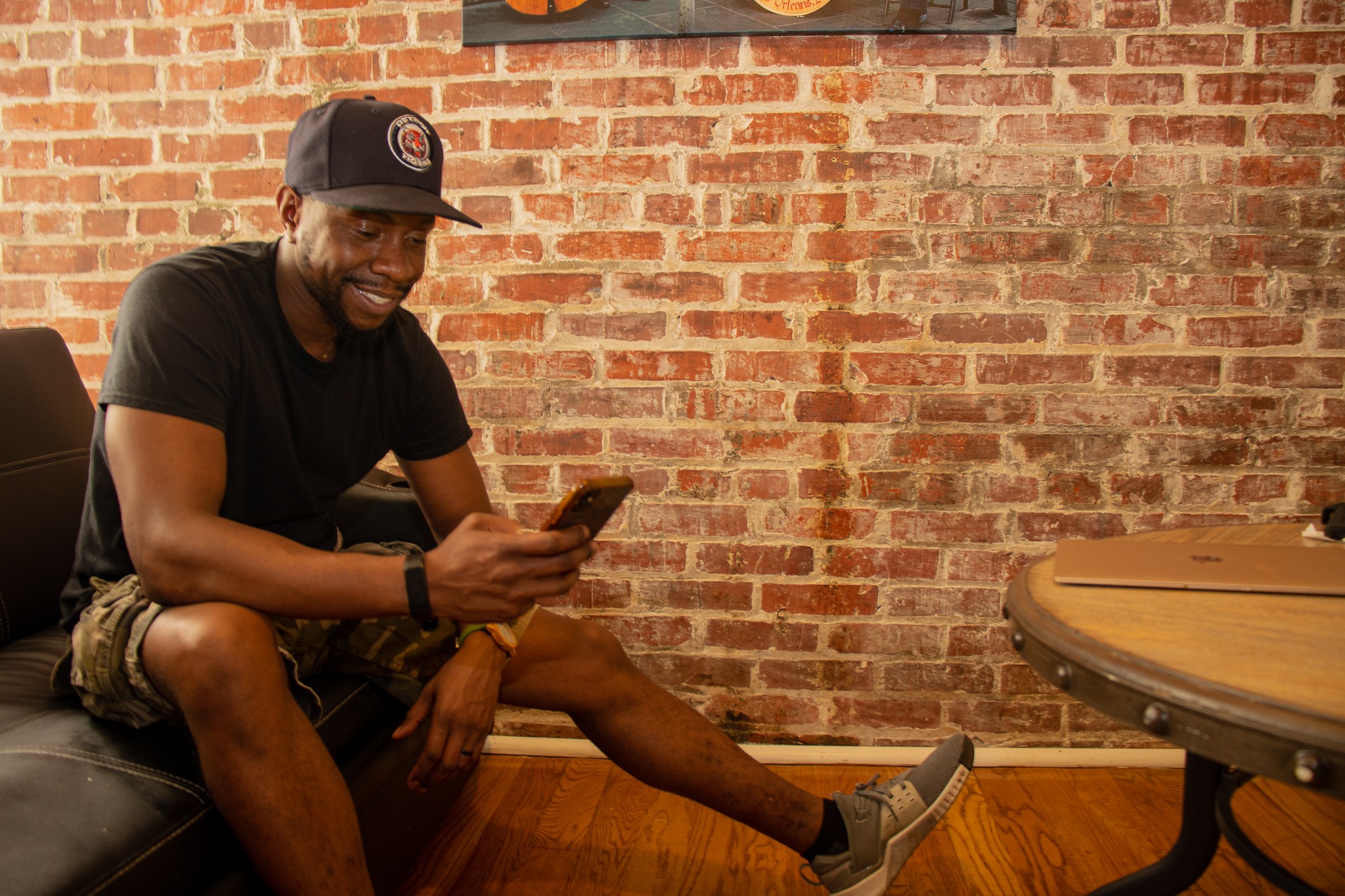 Image Credits
Brick & Mortar | Detroit
Suggest a Story:
 VoyageMichigan is built on recommendations from the community; it's how we uncover hidden gems, so if you or someone you know deserves recognition please let us know 
here.