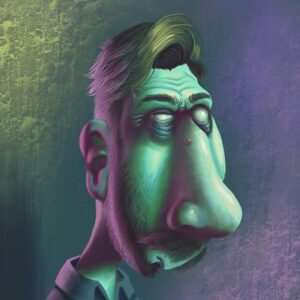 Today we'd like to introduce you to Devin Durocher. 
Hi Devin, please kick things off for us with an introduction to yourself and your story.
My story really starts with a drawing I did of a lion when I was probably 3 or 4 years old. It was really just a few circles and some lines, with an X for his nose and mouth. I don't remember if I stole the design from a book or something, but what I do remember is the feeling I got when people saw it, and they like it. At a young age, I could kind of tell when people said they liked something I drew, and they *liked* something I made. I'd be chasing that feeling, healthy or unhealthy, since. 
My father is a diesel mechanic and worked a jobs of varying pay scales as I grew up, all while dealing with the repercussions of a broken back he suffered when I was really young. Every day he'd come home in pain, then after dinner would exasperate about how badly he didn't want to go to work. Still, come morning, he'd have to endure it again. My mother worked odd jobs as I grew up, and carried that same sense dread of it every night with her. 
That really affected me when I was that small and germinated as a looming anxiety about getting older. Eventually, that manifested in a thought that school was my ticket to freedom, for lack of a better term. So, I tried my hardest throughout those years, always thinking that if I just worked hard there, I could pick my job after, and maybe I'd get to continue chasing that feeling I got when I drew that little lion on a notepad. 
Every drawing I did, I felt like there was more than what sat on paper. There was motion, the characters I drew had stories they lived through. I thought for a bit that animation was the career path to get these thoughts out of my brain. However, oddly enough, I saw the BTS showcase for one of the worst movies I've ever seen, Gremlins 2 (sorry Gremlins 2 fans). I saw the process from sketch to puppets for the individual gremlin designs and thought about how much cooler it'd be to see my drawings in person, rather than animated. I was infatuated with the ideal of working on these film sets. 
Thanks to the work I put in throughout grade school, I was able to attend Michigan State and study Media and Information with a focus in Fiction Filmmaking. Throughout my studies, I always pushed my boundaries in costume design, set decoration, and VFX. Sometimes spending maybe too much of my money meant for food at Joann Fabrics, instead. 
Since college, I PA'd until meeting a local Production Designer, Pat Bird, and struck up a conversation about miniatures, of all things. Thanks to that conversation, and the fact I had a Jeep big enough to haul some of the day's Art Department load home, he's trusted me enough to bring me along on many his projects since. 
I still work in freelance illustration professionally and take up the occasional VFX or editing gig here and there, but I'm beyond grateful to be able to be working in a world that satisfies that little 4-year-old's dreams. 
I'm sure you wouldn't say it's been obstacle-free, but so far would you say the journey has been a fairly smooth road?
Right out of college, I was incredibly lucky to be attached to a feature film, thanks to a friend I'd made in college who was already attached to the project (thank you Mallory). It was my first paycheck in the industry, and somewhat put my skilled-trade-mindset family at ease that this is possible. However, I was put up as a department head, having only student film-level experience, and I struggled. Hard. The movie completed, but not without a copious amount of mistakes and hold-ups on my part. I learned an absolutely insane amount during the month of production and had a rather fast humbling process during. 
However, the months that followed, I saw no work. I began to wonder if my performance on the last movie was impacting my ability to get even PA gigs, I had really no idea how to properly search for gigs, and that feeling of validation that first job gave me was slowly dwindling. 
I was offered one small PA gig as a day player in late March. But before the production could even begin; COVID hit. I, like every other responsible adult, was shut indoors for months on end, the industry itself dried up, and I was left with a rather expensive piece of paper I couldn't do anything with. 
I let Dungeons and Dragons sort of fill some of the time, and the art I made in association kept my creativity afloat, but eventually, I was so depressed it was months on end without picking up a pencil. When the COVID regulations began to ease in mid-2020, I got a 9-5 desk job doing metadata for minimum wage. While I was making some money, the depression got steeper. I'd started the routine I dreaded, the same as my mom and dad. 
While there, though, I met a coworker. Mark, who was doing hardware tech as a retirement gig to fill time. I'd sneak from my desk for at least an hour a day to have deep conversations with him, and he told me about all sorts of ways to get odd jobs in the industry; Facebook groups, specialty sites, and the like. 
I'd apply to any gig I saw that I felt qualified for. Mostly PA, but a few editing here and there. I figured if I applied to 10 at a time, one of them had to be mine eventually. I'd take days off work to day play on small indie sets, and give up my weekends if a gig showed up and didn't require any time off. 
Eventually, in doing that, I met Pat, and the gigs picked up. Enough so that I quit my day job August of 2021. Since then, it hasn't been nonstop work, but I make more doing this than I ever would've at that desk job, and I can keep afloat during any random week or two I don't have a gig. 
Can you tell our readers more about what you do and what you think sets you apart from others?
I work in a variety of mediums, including VFX compositing, video editing, digital illustration, prop fabrication, and dabble in 3D modeling for fun at times. My skill set allows me to sort of float between specific needs on a film set and also maintain a healthy freelancing pool. Eventually, I'd like to make my specially an integration between onset VFX supervising and Art direction. I feel as though they're deeply intertwined, and being able to create props, set dec, and design a project with VFX in mind, rather than treat it as an entirely separate department with totally divergent processes. 
I think this love for both sides is really what sets me apart. Many of my peers working in the art department have an interest in fine arts and painting or know their way around an editing software of their choice, but I really have a deep interest in what VFX is capable of, especially as it relates to what I think it can add to any production I'm on, and being able to plan out props and set extensions from the pre-production phase could be a great asset to and indie production. 
Alright so before we go can you talk to us a bit about how people can work with you, collaborate with you or support you?
I'm always available for a call. I love working with people, and anybody looking to reach out with a project is always welcome. My website, www.devin-durocher.com has my contact info, or you can DM me on Instagram, @devin_durocher. 
Artist friends are also welcome if you don't have a specific idea or need at this moment. Support sometimes comes in just kind words. 
Contact Info: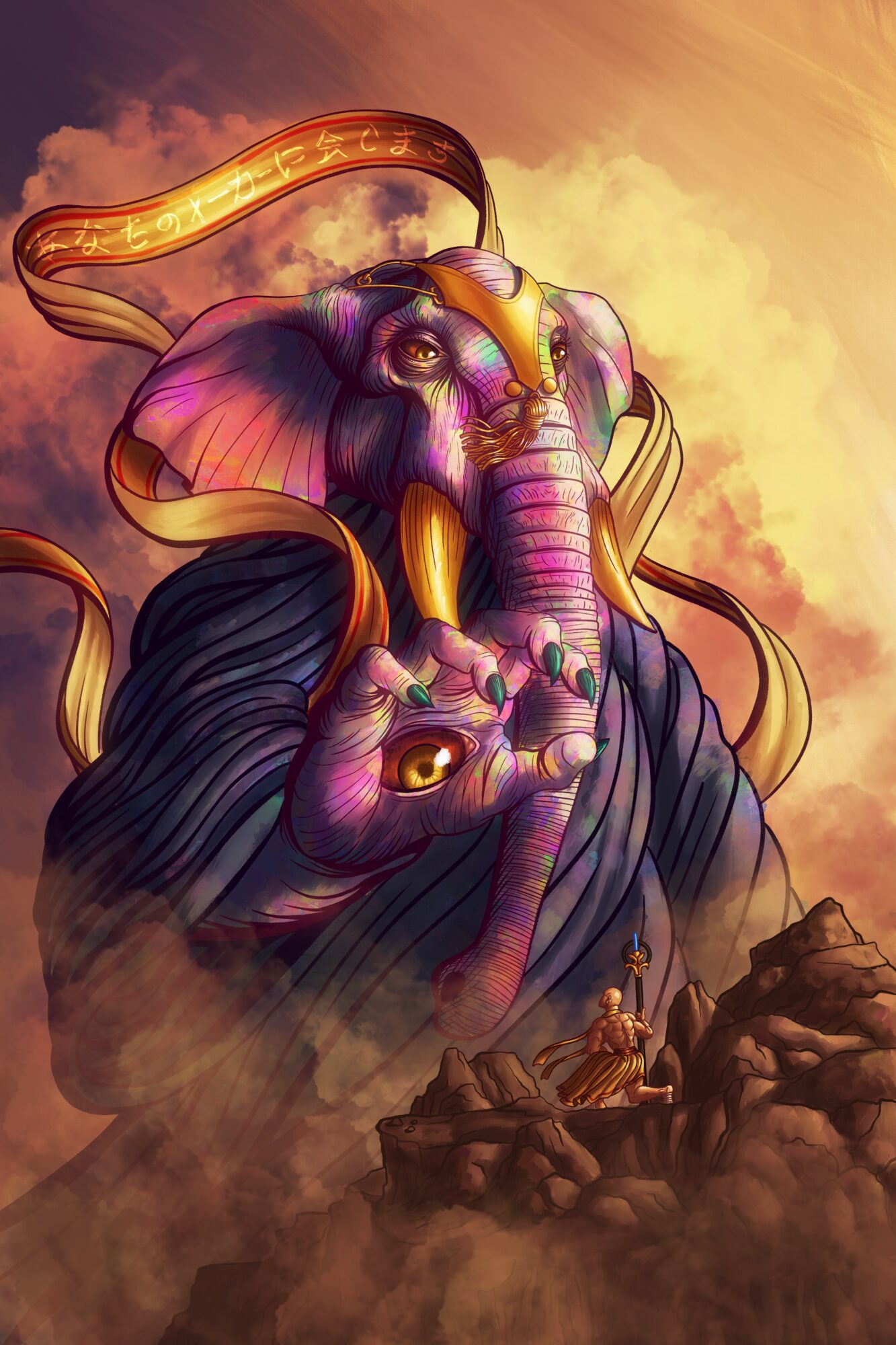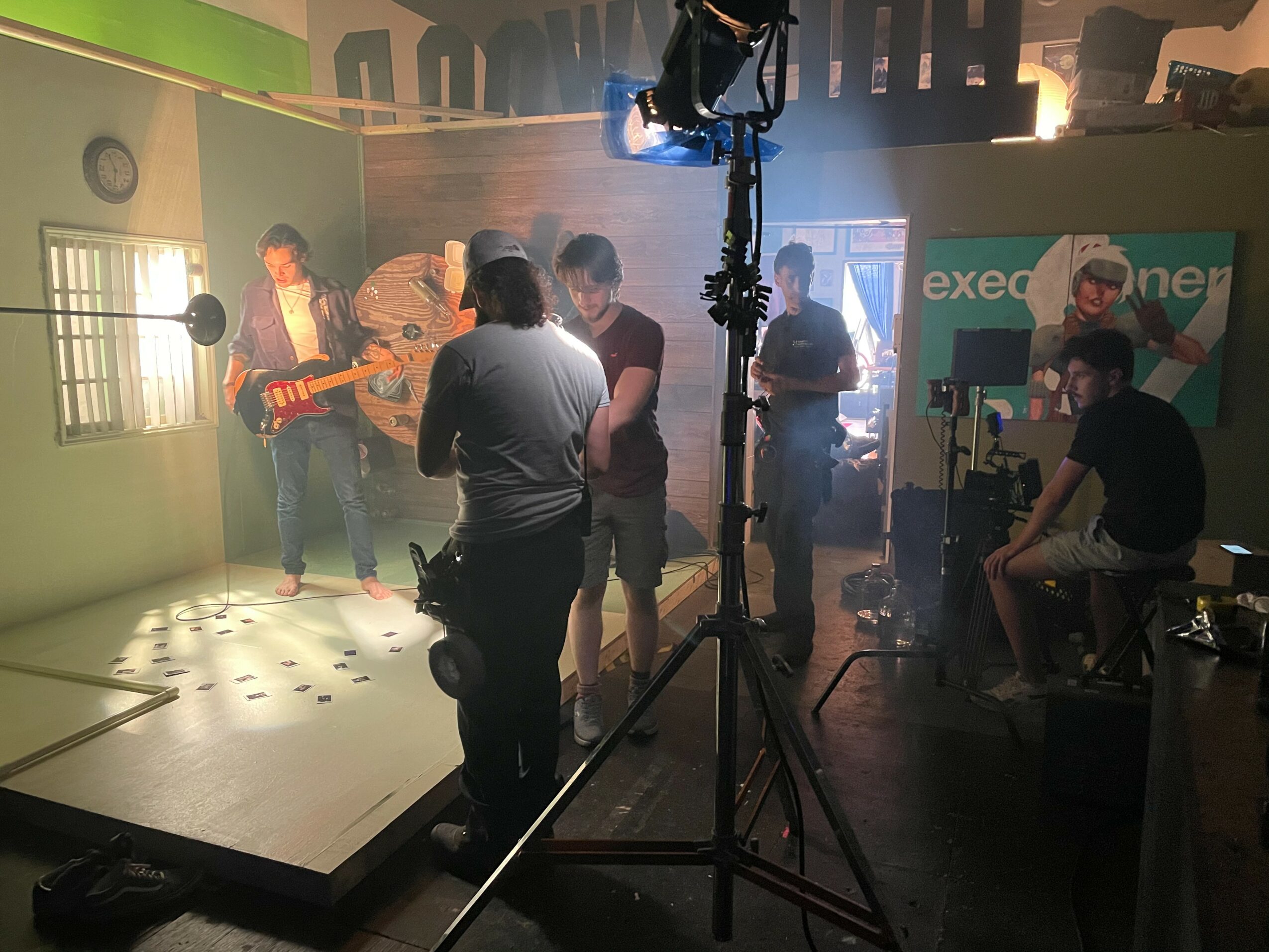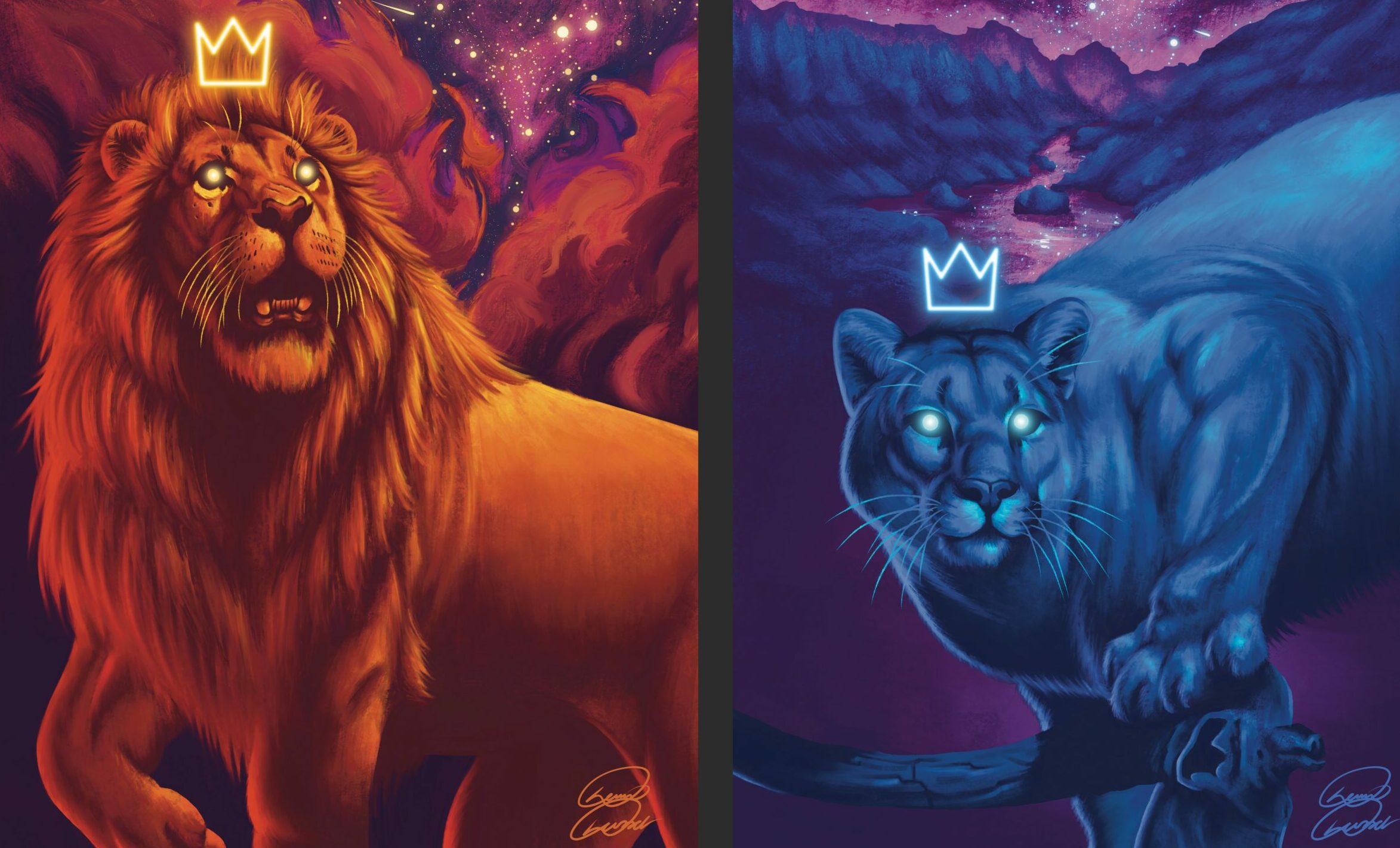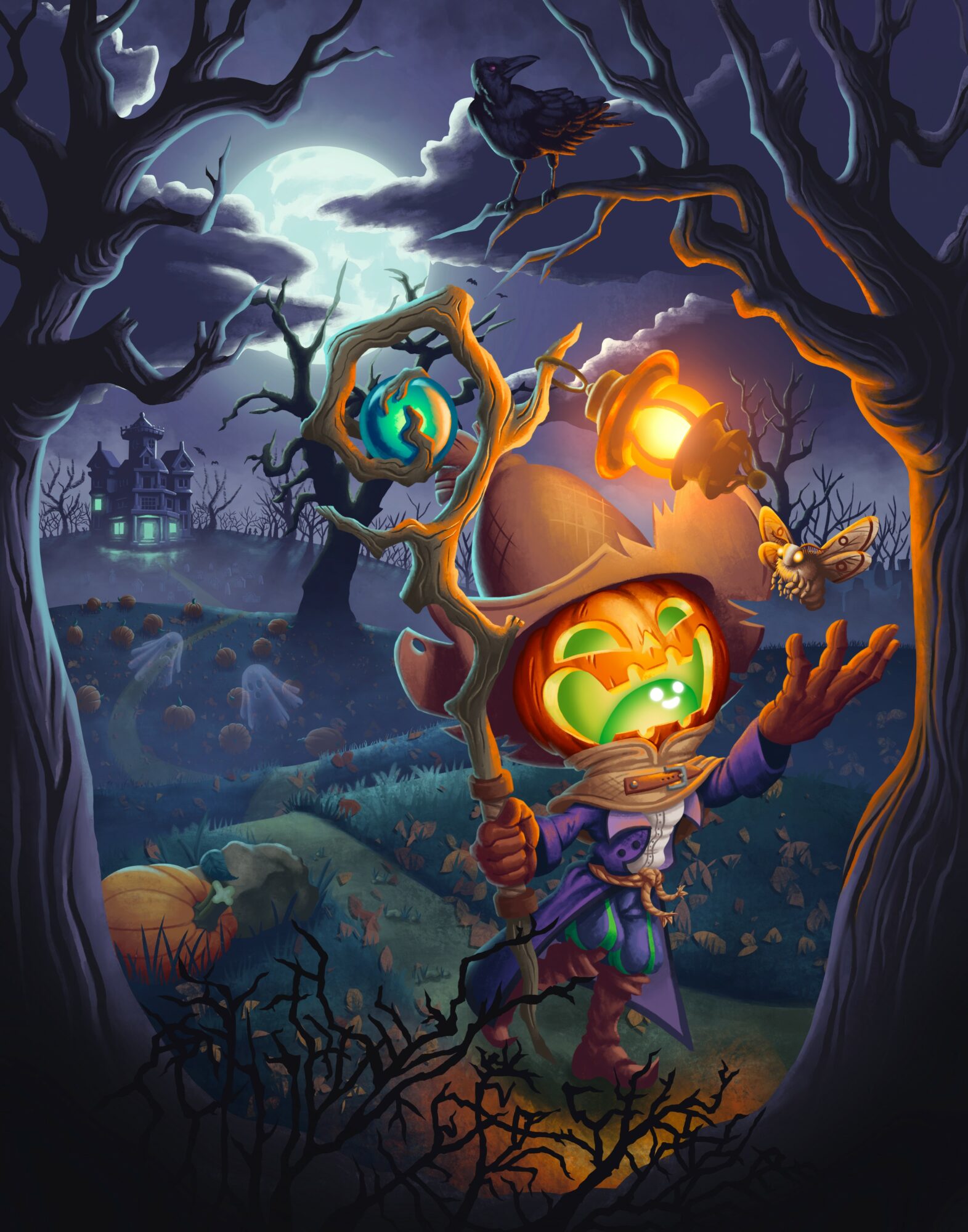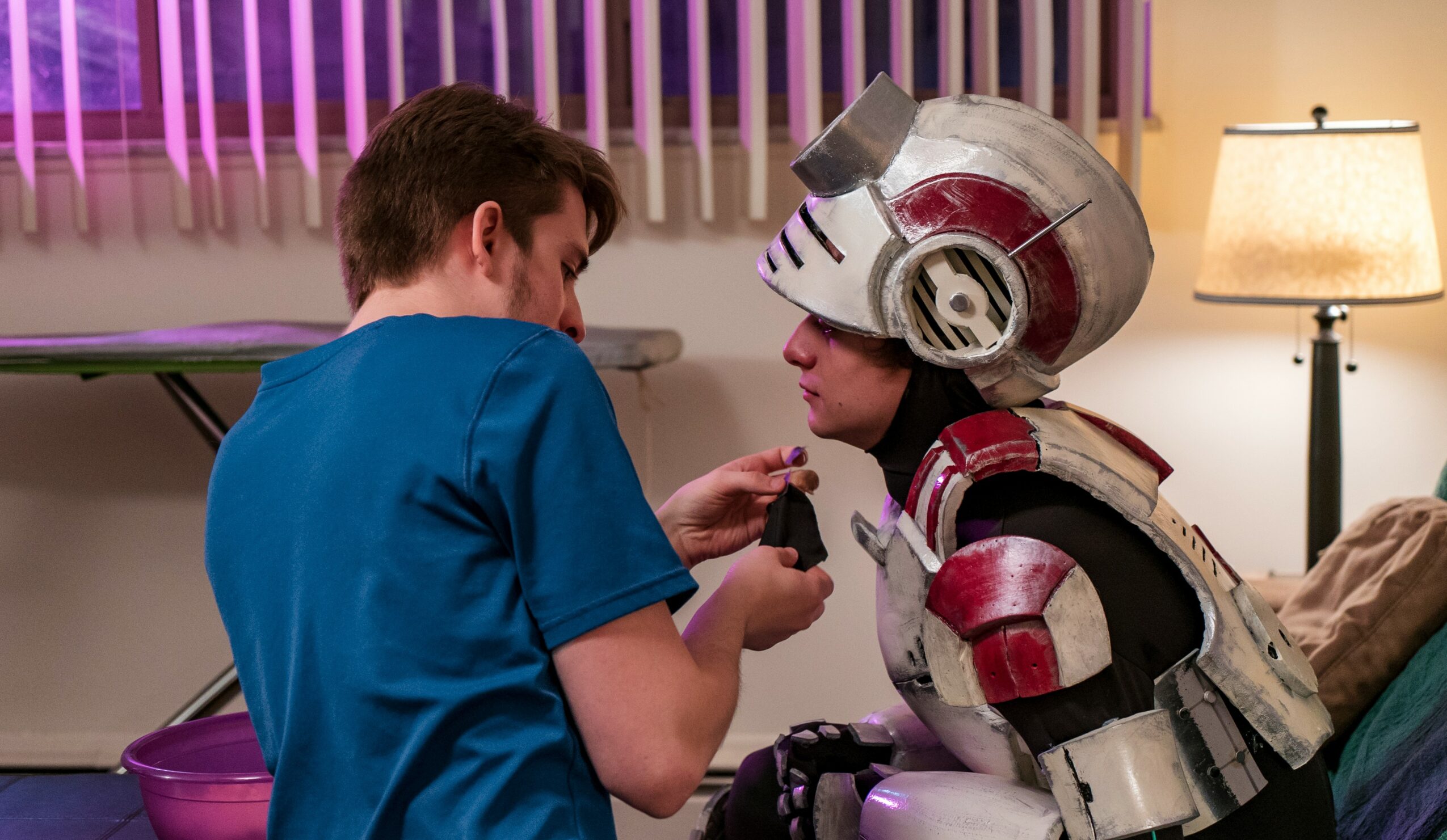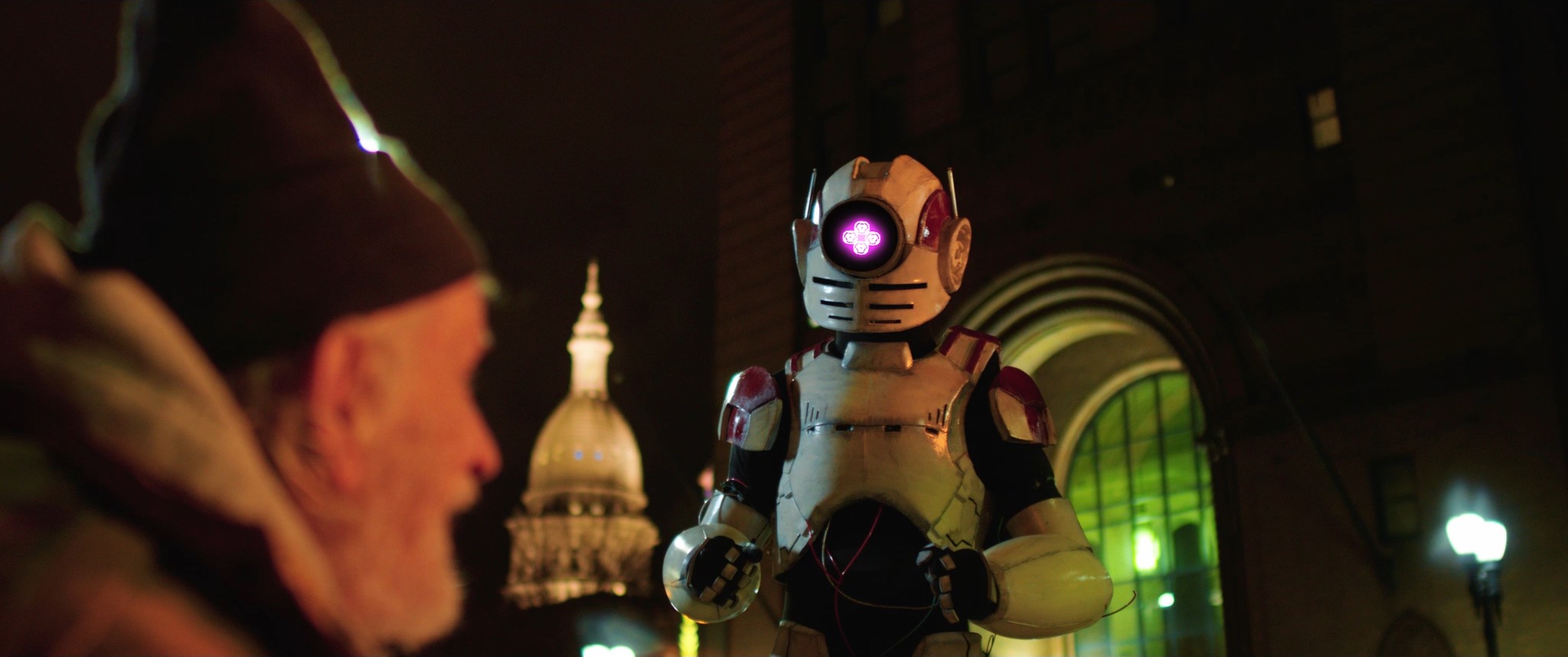 Image Credits
Erik Steel
Jack Hallauer
Jason Howard
Sean Mouton
Suggest a Story:
 VoyageMichigan is built on recommendations from the community; it's how we uncover hidden gems, so if you or someone you know deserves recognition please let us know 
here.