Today we'd like to introduce you to Shanell Larner.
Hi Shanell, so excited to have you with us today. What can you tell us about your story?
Thank you for having me here. I am a self-employed Reiki practitioner Medium and Medical Medium. I started up my business in 2015 but have always had a skillset for reading a person's energy and looking deeper into their behaviors that came from trauma or a lifetime of living through a variety of trauma. I am able to see illness on the physical body that is connected to trauma in life or childhood trauma that adults experience and are not able to release. I see this trauma on the energy and am able to see the symptoms it has caused physically on the body. I have helped many identify where their illness came from, and why and help them find their path of healing. It is extremely rewarding, and I am humbled daily in my line of work. Prior to becoming self-employed with my business, I was an Assistant bank manager and banker.
I started my career as a part-time bank teller in 2008 after going through a divorce. I wanted the banker hours, so I could be home with my 2 boys after school and not have to work on the weekends. While married, I worked part-time in retail and had to often work weekends. As a single mom, it was no longer possible to work retail hours. Part of my job as a store manager in retail was to drop off our bank deposit every morning at the bank. Every morning, I would talk to the bank manager and let him know I was interested in working at his bank. After several weeks of asking him if they were hiring, he was able to create a part-time teller position and hire me to work at his bank. I started right away and was able to enjoy the freedom of no longer working long retail hours and having the holidays off with my boys. I was promoted to full-time teller 6 months later, then to personal banker a few months after that. I eventually was promoted to bank manager. As a full-time teller, I was able to purchase my first home on my own and raise my boys as a single mom in our new house and put my focus on my banking career. I felt I had the dream job and was enjoying my stable salary, paid vacations, and benefits.
It wasn't till a few years later that I realized I was at an all-time low. I was working at a very high-stress bank, working long hours and missing out on the joys of being a mom. I started to realize it had been a long time since I had laughed or read a book to my son before bed. I started to notice I was feeling less and less happy at my job and knew I was not going to last working in such a high-stress profession. I decided to dig a little into my customer service skills and see if I could use them elsewhere outside of banking.
I have a very strong intuitive ability that came in handy as a banker. I was able to pick up on the energy of customers who were scammers and were trying to steal from the bank, but I could also tell when my regulars were not feeling well. I could see and feel their pain and/or illness. In the 7 years in banking, I have a variety of stories where I would hear a loved one on the other side try to connect with my customer who was at my desk. I could hear them as if they were in my office which often was alarming. I knew this was a skill, but I did not know at this time if it was something that I could do as a career. I thought it was just experiences I had to live with.
In 2012 I started doing paranormal investigation with teams all over the world. I could assist them from my home and help them identify what type of energy or spirit was in the location they were investigating. I WOULD USE A SERIES OF PHOTOS OF THE LOCATIONS TO DONMY READINGS. This is where I began learning more about what I could do with energy and with connecting to loved ones who had crossed over. I worked remotely and did readings on paranormal locations all over the world. My readings were very accurate which gave me the confidence I needed to start building a business. I started doing sessions for clients from Facebook groups and word of mouth. By 2015 I had enough of a clientele to start my business, Define Your Glow. I resigned from banking in 2016 and started working full-time at my business. I had a studio that ended up closing due to Covid, and that was a blessing I never expected. My business went global. I have been working full time from my home and have clients all over the world. My business is truly the result of hitting rock bottom and tapping into the unknown side of myself to get to a place where I only dreamed of being and now live it as a reality.
Can you talk to us a bit about the challenges and lessons you've learned along the way? Looking back, would you say it's been easy or smooth in retrospect?
Oh lord! LOL, It has not been a smooth ride at all. Here's the short version. I have had so many obstacles, but my rule has always been, the goal has to exceed the struggle. I always made sure to keep my focus on the overall goal rather than focus on the issues at hand. I am a believer in we become what we think and where we put our attention is where we will end up. I rarely put attention on issues. I deal with them while focusing on my overall goals. While building my business with Define Your Glow, I had a series of very traumatic events, but I continued to see them as lessons and continued on my path in reclaiming my freedom and getting away from the stresses of banking. With every event that came to me, I took mental notes on how I was reacting and what was taking place around me so I could handle the situation with awareness and not make emotional decisions. It was very tedious as I moved through each event, but I started to notice that I was getting closer and closer to being my own boss, and my dream was slowly becoming a reality. Traumas such as the closing of my studio, a divorce that almost devastated me financially, my studio closing permanently due to COVID, and my dad having heart failure, then passing in November of 2020. While going through all these events, I was updating my home I had lived in for 13 years and preparing to sell it, and also looking for homes near Lake Michigan so I could have a fresh start in a house by the beach. In Feb of 2021, I was in my new home, financially recovered, working full time in my thriving business, and only a mile from the beach. All traumas were behind me, and I was starting a new life as a business owner in a new home by the beach. I took each lesson and learned; I used each failure as a step forward and focused on not repeating mistakes so I could continue to move forward. I took constant leaps of faith, I trusted myself even when I had no idea what I was doing, and I THREW fear to the wind. As hard as it is to be fearless, it is necessary to feel it, so you know just how big your goals are. I felt like as long as I was afraid, I was going where I was supposed to. I eventually ended up where I wanted to be, so I feel like I did it right. An example of this would be a running injury I endured in 2016. I was told by a doctor that I would not longer run and not be allow to do any impact sports. I had a stress fracture in my hip, labral tear, and other serious issues in my right hip. I was supposed to have surgery to put in a pin. I left the doctor's office that day, and he truly never saw me again. As I sat in my car and tried to absorb the diagnosis of never being able to run again, I decided that was not my fate and needed a bigger goal. I made a decision to heal myself and do something bigger than running. I was not familiar with Ironman, but new it was a long-distance triathlon. I decided to use swimming and cycling to heal my running injury. I stepped up my nutrition, educated myself on my injury, and made the choice to heal myself while training for an Ironman. The following year, I ran 2 marathons and did Ironman Lake placid. I've been running and doing Ironmans ever since.
As you know, we're big fans of you and your work. For our readers who might not be as familiar, what can you tell them about what you do?
I'm an owner of a business I started by myself. I am a medical medium, Medium, and reiki partitioner. I am able to read people's energy, find trauma on their energy that is causing physical illness. I see both the trauma and the illness/symptoms that are attached. I can also see where their behaviors shifted while going through trauma and. help them break habits and behaviors that no longer serve them or their purpose. The overall goal in my services is to help people awaken to what they have been through so they realize their own wisdom and heal from trauma and health issues. I believe fully that we become what we think and what we allow into our lives. I believe fully we can heal ourselves and that our body has a language we need to learn so we can connect to our truth, heal, and live in our reality. Our bodies are self-healing vessels.
Is there anything else you'd like to share with our readers?
I'm very proud of what I created and where I came from. I followed all the norms and conditionings of society and felt fully that because I had a job, a home, and income I was where I was supposed to be. I unconditioned my mind, I changed my habits, my behaviors, and started to think out of the box in realizing my abilities were a part of my future. I'm very grateful for every experience that has brought me to this point. I feel like I'm just getting started. While going through life-changing events, I also stuck with my love for working out. Over a course of 3 years, I ran 7 marathons and did 4 Ironman Triathlons, one of which was in New Zealand. My triathlon training came from a running injury.
Contact Info: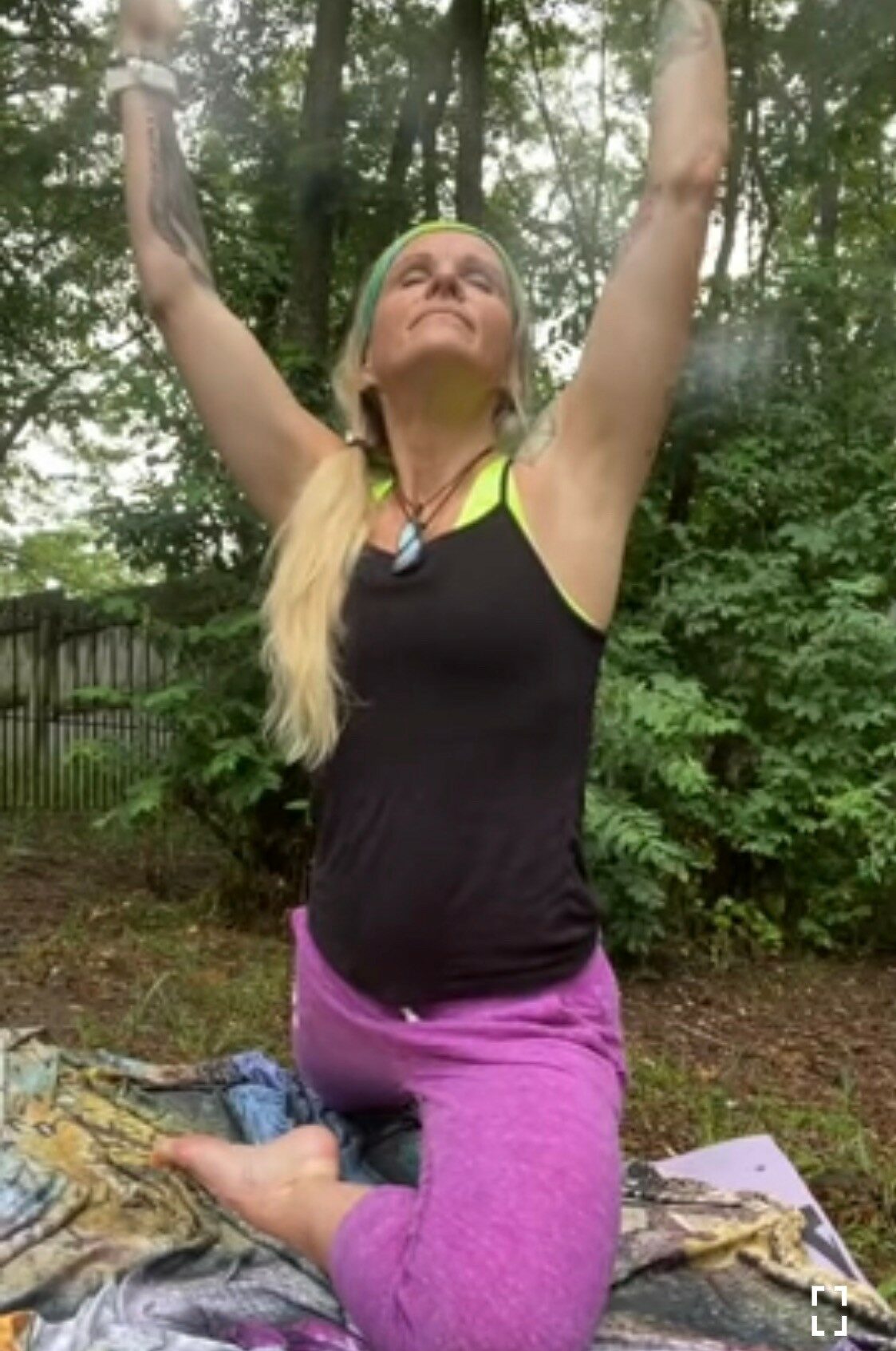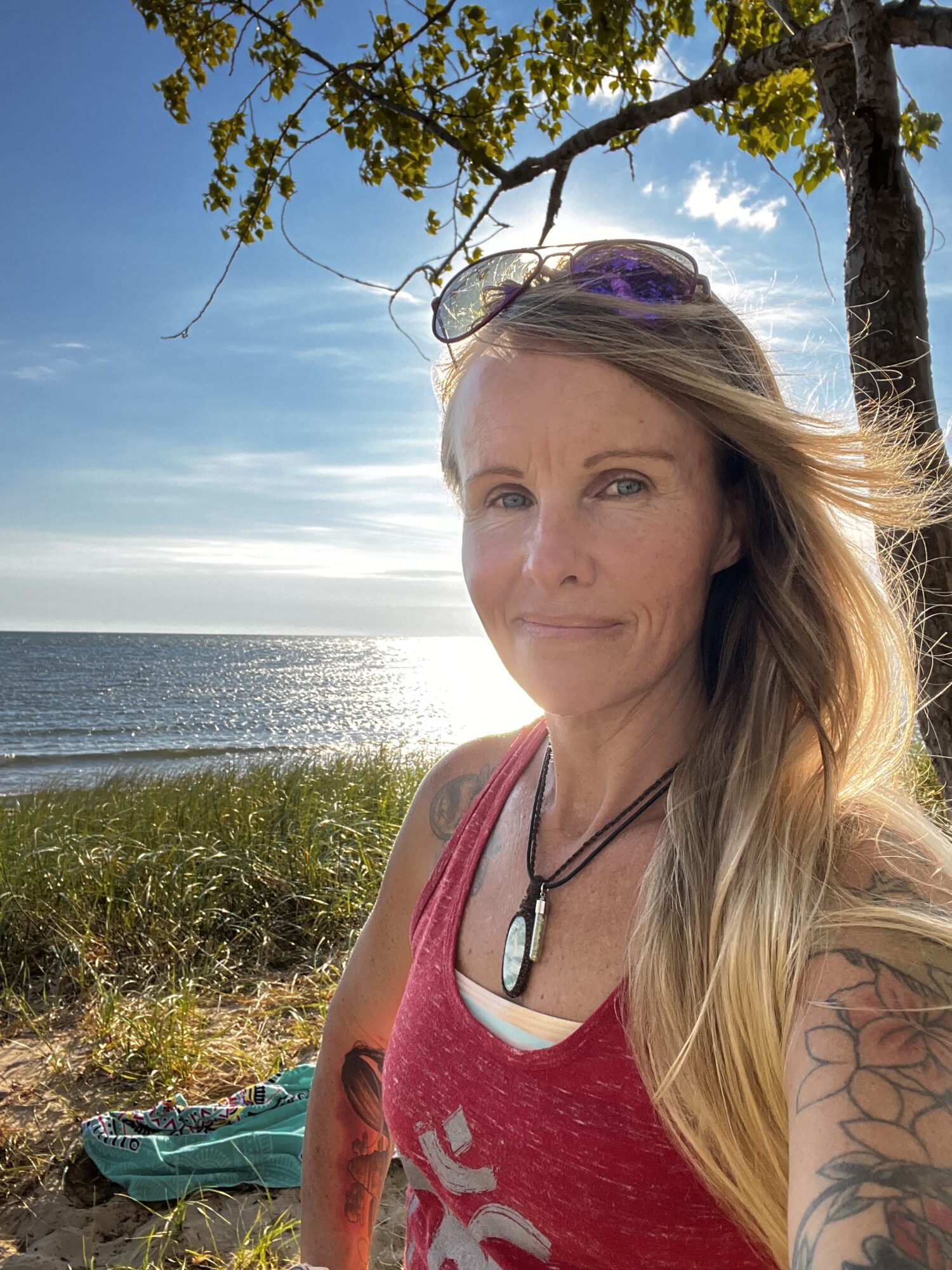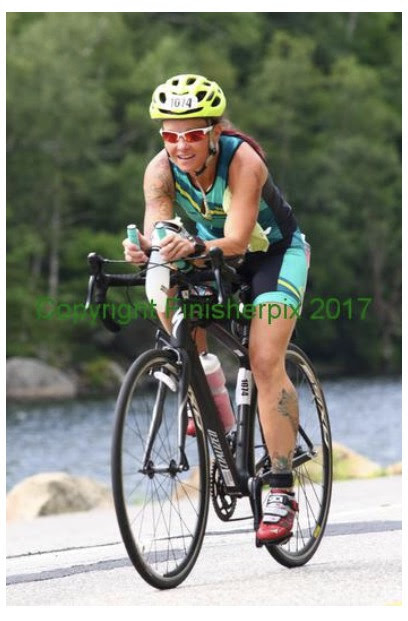 Suggest a Story:
 VoyageMichigan is built on recommendations from the community; it's how we uncover hidden gems, so if you or someone you know deserves recognition please let us know 
here.