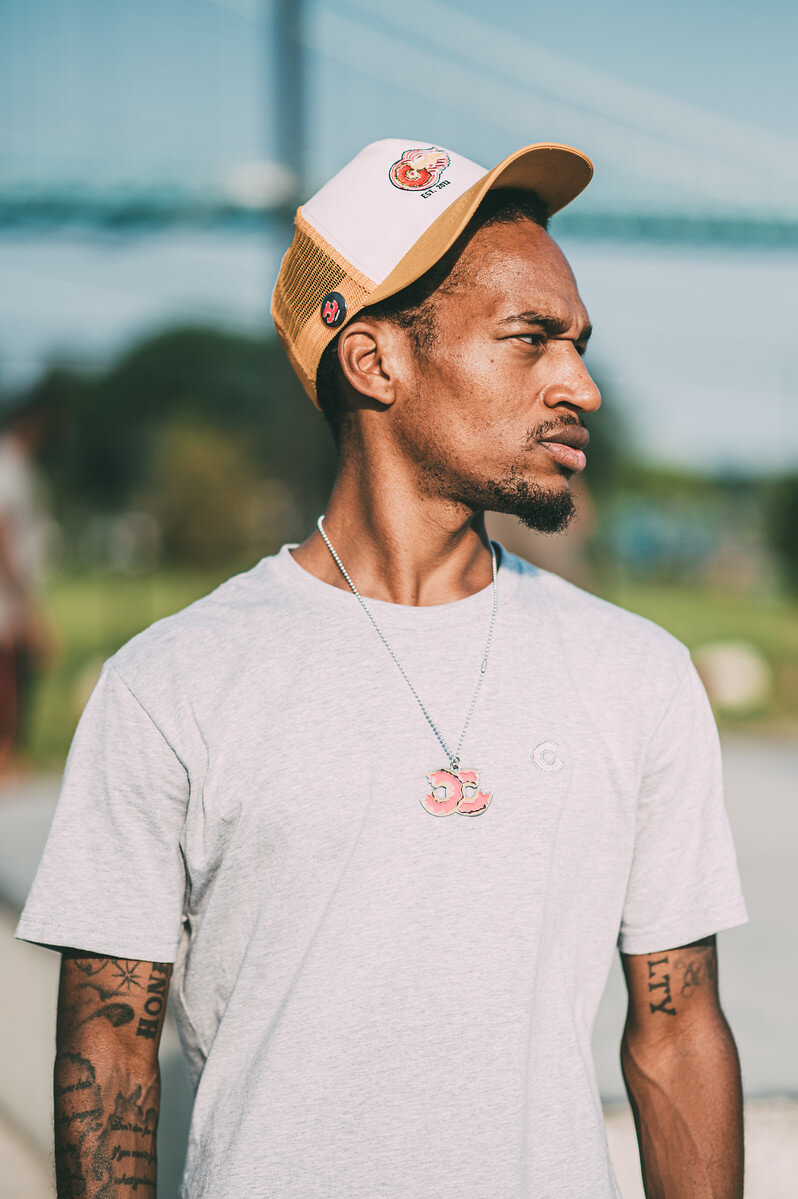 Today we'd like to introduce you to Quinn Temple, owner of the streetwear brand, Crispy C.r.e.a.m Clothing. He shares his story with us below:
The brand, CRISPY C.R.E.A.M CLOTHING, started as a passion project business amongst 5 college friends from Detroit, Michigan in April of 2013. The purpose was to create pieces of original streetwear fashion that combined our love for standing out with clothing styles, expressing combined interests, and never wanting to look identical to the next person you would see walking down any popular city street. Running a business as a group in college is a tough task since most undergrads are searching for a career or attempting to find their place in a fast-moving world full of change in interest and perspective. Having this early experience in business helped each individual figure these things out a lot more quicker than others in our age range. This mental awareness between the group led some members into other interests and career paths that were better for their future. 
After running the brand as a team for its first 4-5 years, the group decided to hand the keys over to Quinn to take control and lead all future operations solely since others were gaining new interests or busy with work/school. Which turned out well for everyone. Thanks to a strong friendship foundation amongst us, this was easy to implement because everyone felt it was the best move for the business and all parties involved. Since then, new business and career opportunities have found each individual, who knows if this would have happened if the guys were still feeling attached to building a brand. The team knew Quinn could handle it; they saw it in the way he made things move as a group. All friends are still close to each other and that's more important than anything. Most things in life have an expiration date except being true to yourself and those around you. 
At this point it was time for a rebrand, who doesn't love a fresh start right! This was successfully started during 2019-2020 as Quinn gradually knocked out goals while facing many real-world adversities in combination to running the always enjoyable streetwear brand. Losing several close relatives like his best friend/grandmother Stephanie (Temple) made it a different type of experience. All these new scenarios piled on top of getting the brand back where he wanted it made a tougher challenge than before but nothing can make a person who sees the finish line stop running. 
Today, CRISPY C.R.E.A.M CLOTHING is back picking up momentum as it keeps building on its tight-knitted cult-like community of supporters. With a new approach that combines our original grassroots mentality with more consistency, an online presence, and taking calculated risks is getting the brand right where the vision saw things going. So, keep your eyes open because the brand doesn't plan to fade away. 
The most recent release by the brand is a project titled "LMK IF THIS A CAPSULE" released in August of 2021, available on the brands' webstore at crispycreamclothing.com 
("I call it a project because that's how I treat the things I create") – Quinn 
Alright, so let's dig a little deeper into the story – has it been an easy path overall and if not, what were the challenges you've had to overcome?
It hasn't been a smooth road but that should never be expected in business. Things will always have struggle moments even if most moments are great ones. You have to be prepared for the unexpected and what you can't control. 
Some of the struggles before rebranding, were figuring out where did all parties see the business going in the future and how do we get there? What are the roles needed to meet these expectations and who's ready to take on that role? 
Staying on the same page as young business owners can be a struggle due to the fact everyone will see things in a different way even if the goal at hand is the same. 
Overall, the main challenge was understanding how to run a business so that it could properly scale up without risking too much capital, energy, and time. 
The struggles are appreciated though. 
Most groundbreaking or memorable companies have had to break out of a struggle stage to see its true potential come to fruition. That stage is where the brand was and now it's headed towards the other side of the coin. 
Thanks for sharing that. So, maybe next you can tell us a bit more about your work?
After working full-time at one of Detroit's Big 3 manufacturers during and after undergrad at Oakland University, I decided to quit that job in 2020 once the ongoing pandemic kicked off. I felt at this moment in life it was the best opportunity to do the things I desire which doesn't involve working long hours all day in an environment that doesn't respect the workers or anyone to be honest. Plus, I was going to quit anyway so why not now. Crazy right? 
Never cared to express myself as an artist or creative, I think this is something the people give you similar to a nickname. I'm opening up more and more to it since I understand it now though. Most people use such terms so loosely so I try not to box myself into that bunch. Although I am creative that's not where my talents or expertise end. I'm always expressing the idea of being limitless and not letting this world label you with words that really mean nothing because we're all the same thing. Some people just take advantage of their known capabilities more than others. These few things set me apart from others by enabling me to have a deeper mentality and awareness than the average person. Another one is that I'm always going to give my honest self to others around me and the work I do. I stay away from things I don't have a connection with. I don't do things just for the money or what I can gain individually. I want everyone to win not just me because I feel your only as great as the individuals you impact and bring value to. 
Most people only know me for a few things which are being the kid with the Jordan's in grade school, being funny or smart, and a basketball junkie. And today they acknowledge me for being the head of a well-respected streetwear brand created in Detroit. 
Right now, what I'm focused on is scaling C.C.C as a brand, investing, learning new skills, controlling my 24 hours, and starting new business ideas plus helping others in all possible ways I can. As well as being mentally, physically, and spiritually sound because without that you'll be left with nothing but material things that don't mean much when it's all over. One business I'm a part of in this manner currently is PerelliVision Studios, a newly opened Photography Studio on Detroit's eastside by my longtime friend and photographer Perelli Vision. We opened this studio to bring some positive light & opportunities to a neighborhood we grew up in that many people have left and forgotten about. This photography studio will soon be one of the most respected in Detroit then we'll touch other states. Check out the studio at perellivision.com for all your photography and/or studio rental needs in Michigan.
I'm most proud that I'm someone others can look up to for various reasons in both business and real-world situations. That I can be an image of value & respect in many areas and not be lowered to some stereotypical label that keeps most people boxed in mentally, discouraged, or defeated in life. Staying true to yourself & those near you is the main element to the streetwear brand being where and what it is today. I want people to know that you can speak and live a positive empowering life and still be "cool" or "crispy", and more importantly, respected. So whatever it is you aspire to be, go after it and don't let outside opinions drift you away from it. There's greatness within you whether you've realized it yet or not.
We're always looking for the lessons that can be learned in any situation, including tragic ones like the Covid-19 crisis. Are there any lessons you've learned that you can share?
I haven't besides realizing that starting the transition into a plant-based lifestyle years ago may be a helpful catalyst in why I've been able to survive this tough period of time without any serious health issues or complications. 
Contact Info: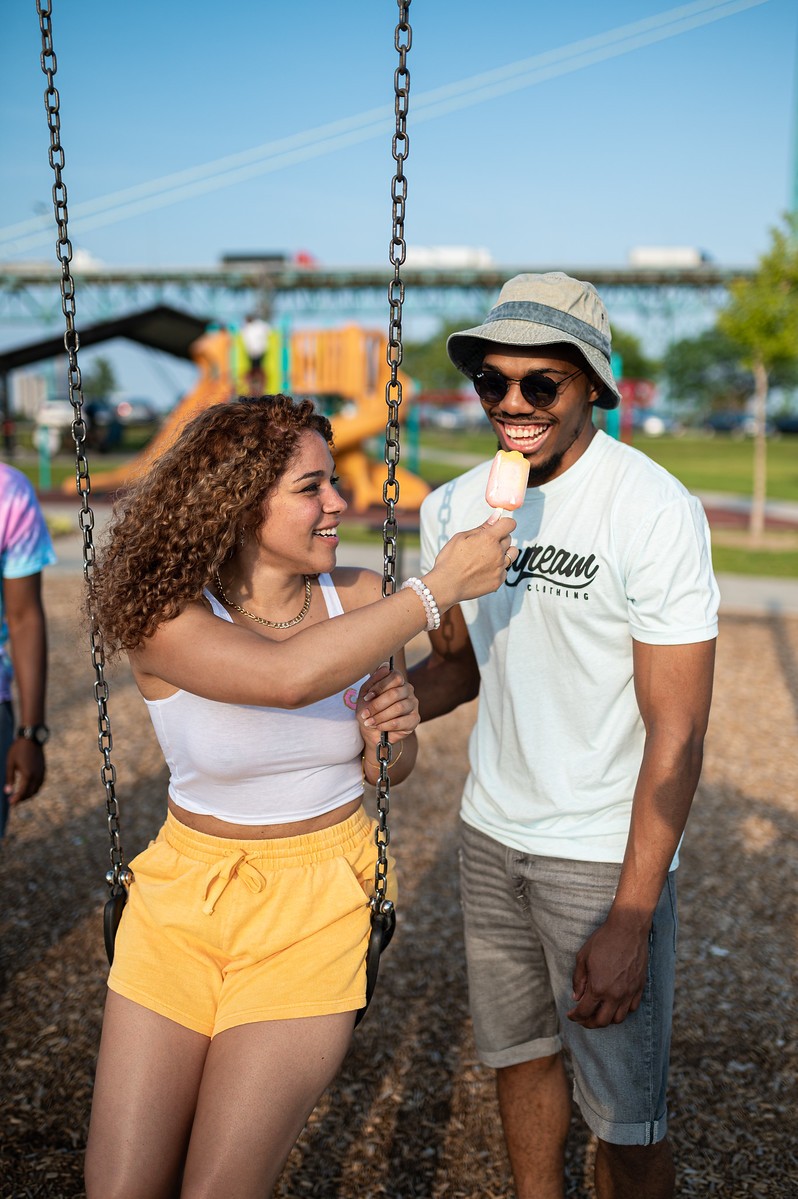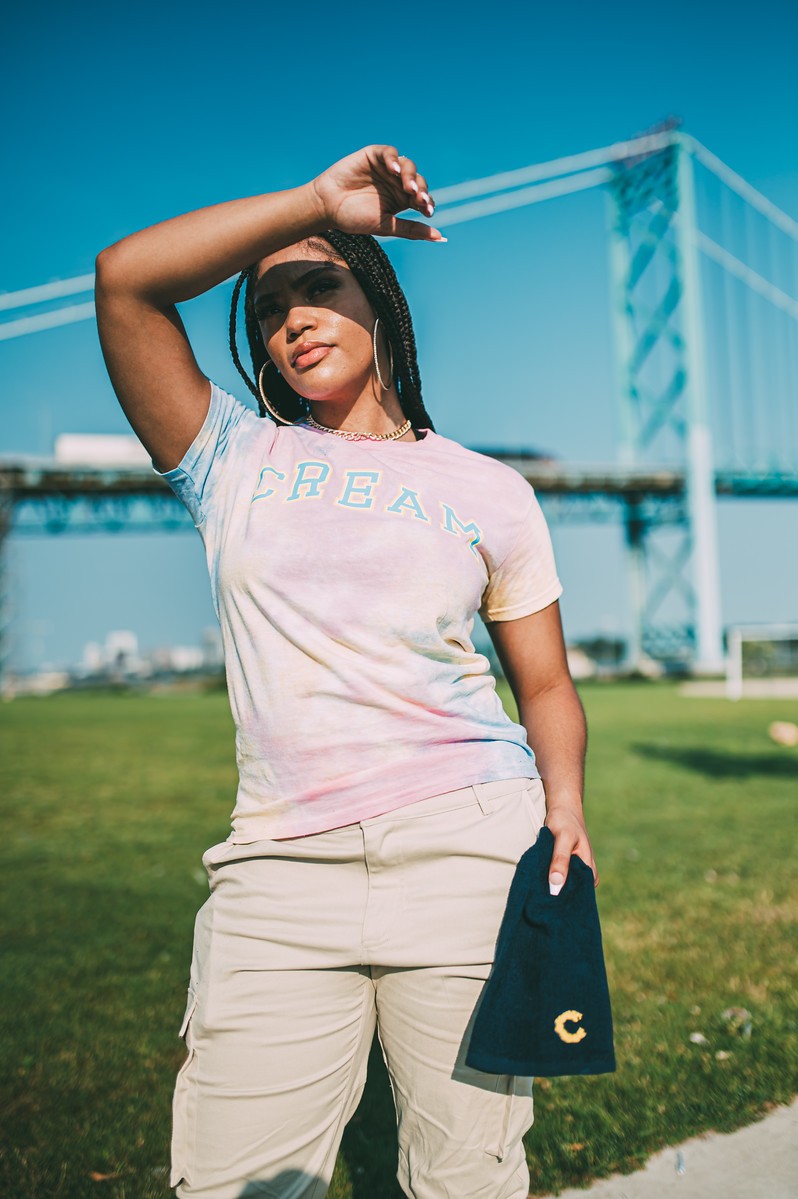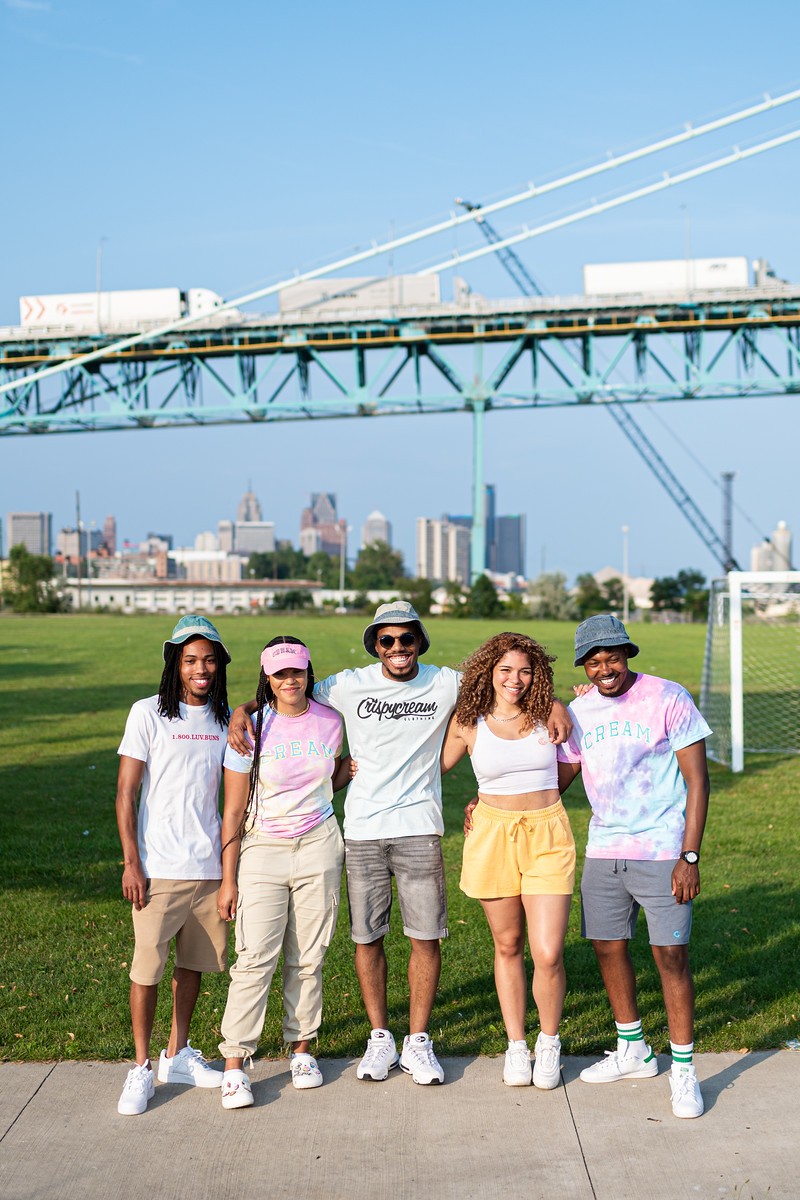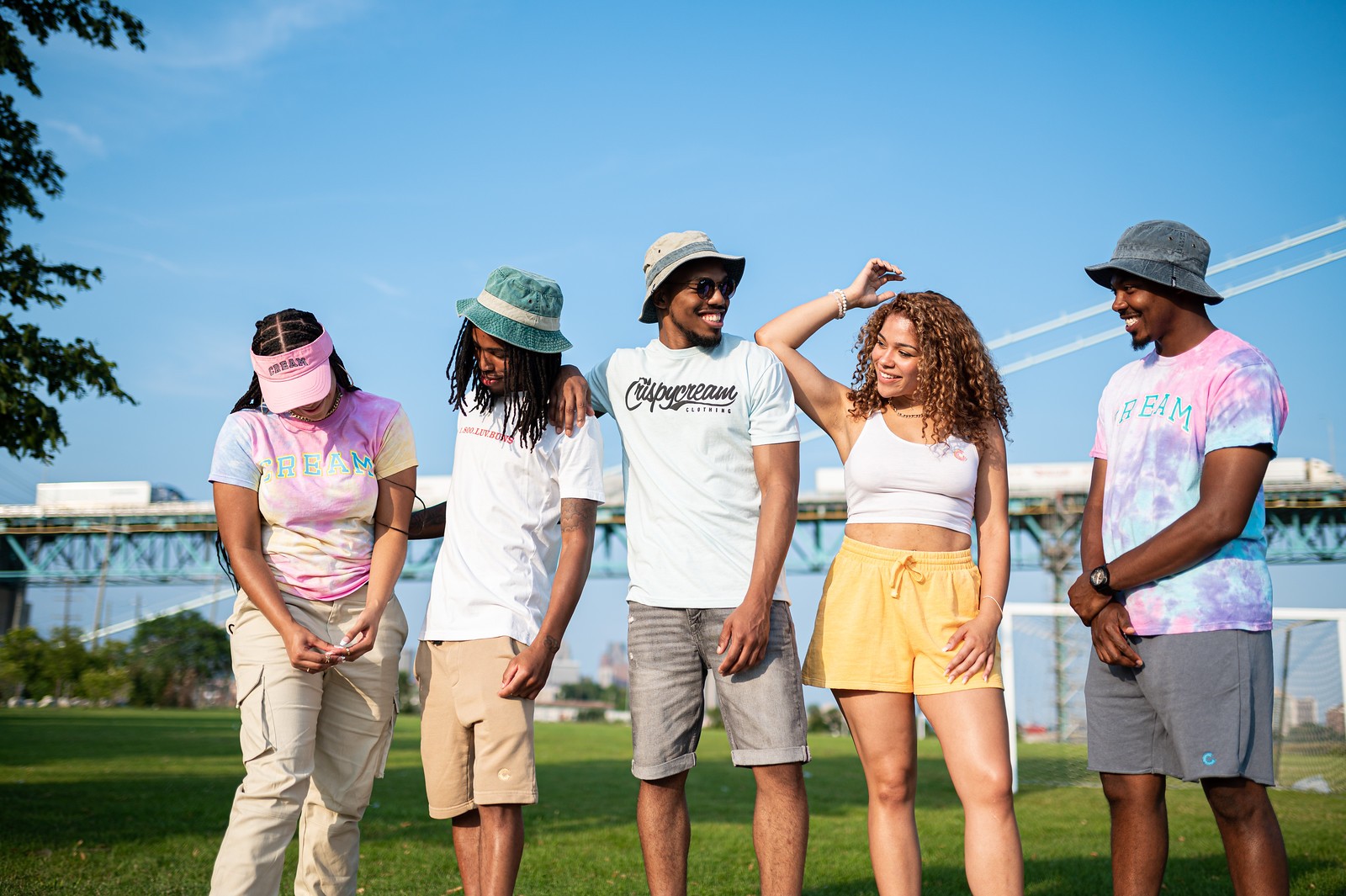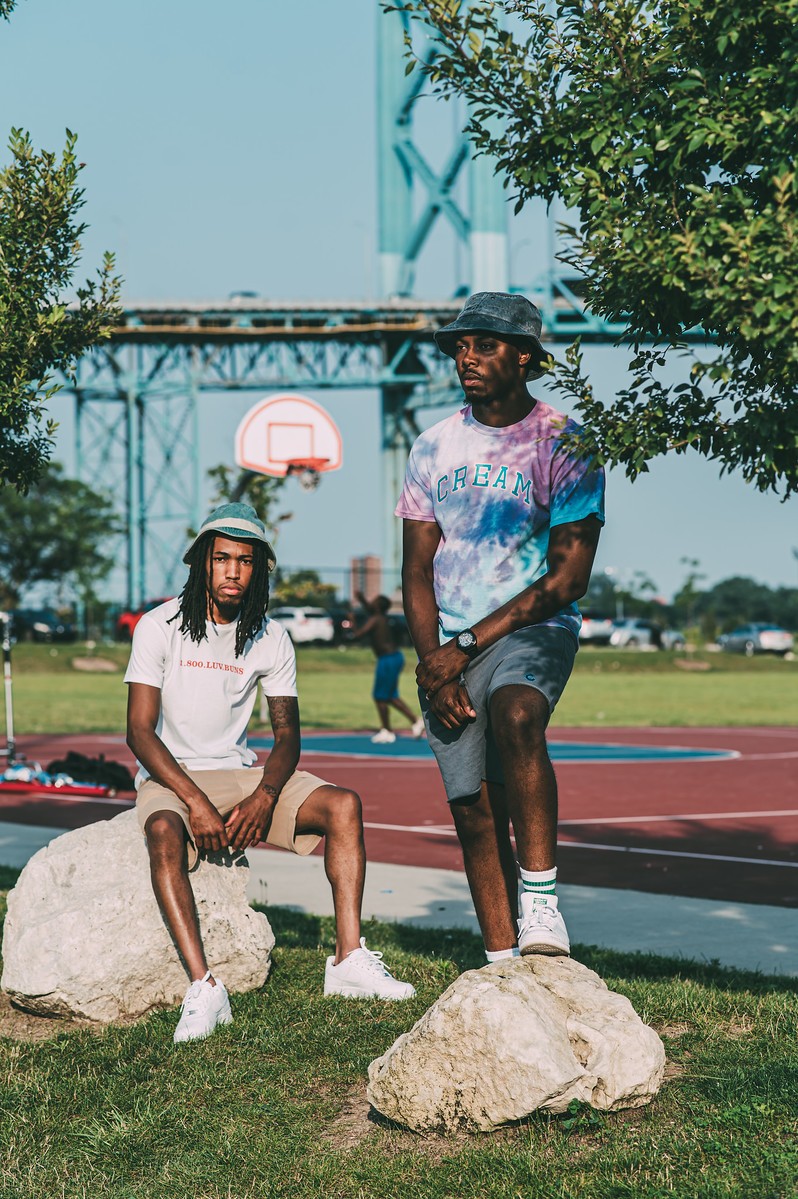 Image Credits
Jeremy Cranford
Perelli Vision
Suggest a Story:
 VoyageMichigan is built on recommendations from the community; it's how we uncover hidden gems, so if you or someone you know deserves recognition please let us know 
here.