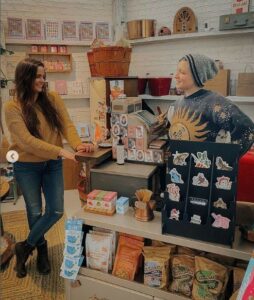 Today we'd like to introduce you to Hannah Duckworth. 
Hannah, we appreciate you taking the time to share your story with us today. Where does your story begin?
Our business is made up of Hannah Duckworth and Sandra Scott. We are both born and raised Michiganders who have always been in love with Michigan's wide array of locally made goods. We were both living in our separate corners of Ferndale for the past 13 years. We often saw each other around town at local events and shops. We eventually gave into the forces of the universe and decided to become friends and business partners. We launched Copper CornerStore to be "a modern-day general store." We share a love of all things vintage, local, and natural, so getting to share that with our customers and our community just feels like what we were meant to do. 
We invested money from our own pockets, and also started a crowdfunding campaign. Friends and family collectively donated around $3000. We used that money to purchase our first batch of inventory. We put in hours and hours endlessly researching products and building our website, which we launched in September of 2020. 
That first winter holiday season felt great. Again, friends and family were so supportive. Also, we were gaining a local following around town. We would drop off orders on people's porches and did a fair amount of shipping out online orders. We rented a small office to work out of, and store inventory. 
In February of 2021, we did our first Pop-Up at The Rust Belt Market, a local artisan market located in the heart of downtown Ferndale. Finally getting to set up our General Store like we envisioned it was a huge step. Part of our mission has always been to invoke "magical, old-timey feelings" and having a physical location was always very important to us. Getting to be creative and set up all of our products is still something that we really love, and people who walk into our store really respond to it. 
We decided to make our spot inside The Rust Belt permanent that April. It's a great place to be. There is built-in foot traffic, and it's also really great to have a community of small business owners and artists to bounce ideas off of and share experiences with. 
We just passed our one-year anniversary of having our storefront. We recently expanded, so we finally have room to display our books and it's just a much more spacious and pleasant shopping experience for our customers. 
The Rust Belt Market has been a great fit for the beginning stages of Copper CornerStore. We are looking forward to another awesome winter holiday shopping season here. Ultimately, we envision Copper CornerStore having its very own standalone brick-and-mortar storefront. 
We recently launched a consulting branch of our company. We are helping Honey Space for Mom's launch its own boutique. We are excited to lend our retail expertise to a fellow local business. 
We all face challenges, but looking back would you describe it as a relatively smooth road?
One mistake we've unfortunately made more than once is listening to "experts" above trusting our instincts. 
If we don't know how to do something, we read and research to figure out what we need to know, but we also seek help and ask people when we can. Asking others for help is an important thing to do, but if someone gives you an answer that goes against your gut instinct, don't listen to them! 
We will continue to seek help from others, but now, we are more selective about who we ask in the first place. What kind of person are they? Have they faced adversity? Do we connect with them on a personal level? Are they condescending toward us? All of these things factor in, and we are building a trusted team that we can seek guidance from when needed. 
Another thing that is challenging is just finding the time to work. We each have 2 kids. We have to be very strategic about how we use our time. For example, we might need to work on our website or order inventory, so we will plan to do that work from home during a time when the four-year-old is around. If we need to meet with an accountant or count out an order of lollipops, we have to schedule those things when no kids are around. It's quite a puzzle to plan out everything we need to do. 
Can you tell our readers more about what you do and what you think sets you apart from others?
Our method of product selection really sets us apart. We are not just a " Made in Michigan" shop. We choose products made by companies that value sustainability in their process and treat people with respect.
We are experts at researching products. We find goods that are ethically and sustainably made. We care very much about supply chains and conditions for workers at every step of the process.
We are very proud of our commitment to ethics. We refuse to carry items that are made through exploitation. For example, a chocolate bar can be delicious and locally made, and even packaged in a compostable wrapper, but if the beans are being grown and harvested by enslaved people, then we are not interested. We specialize in researching the manufacturing process of every single one of our products.
We'd love to hear about what you think about risk-taking?
Sandra is probably more of a risk-taker, and Hannah is more of a plan-it-out and know what the consequences are type person. We think this makes us a really great team. In business, sometimes you just have to go for it and do things, even if you don't know if it's going to work out. So, Sandra will want to jump right in, and Hannah will make sure we've thought through important aspects first. It's perfect because we prepare as much as possible, then we jump in anyway. 
Many people told us that opening a store was a bad idea. They said that people don't care about brick-and-mortar stores anymore. They said that it would be impossible to compete with huge online box stores. Some might consider our entire business model to be a risk, but we both always believed in our vision wholeheartedly. We believe there is value in trusting ones own instincts, and in building a business based on ethics. The growth and success of our business, and the positive feedback we receive from our wonderful customers every day, has proven that our "risks" and hard-work are well worth it.
Contact Info: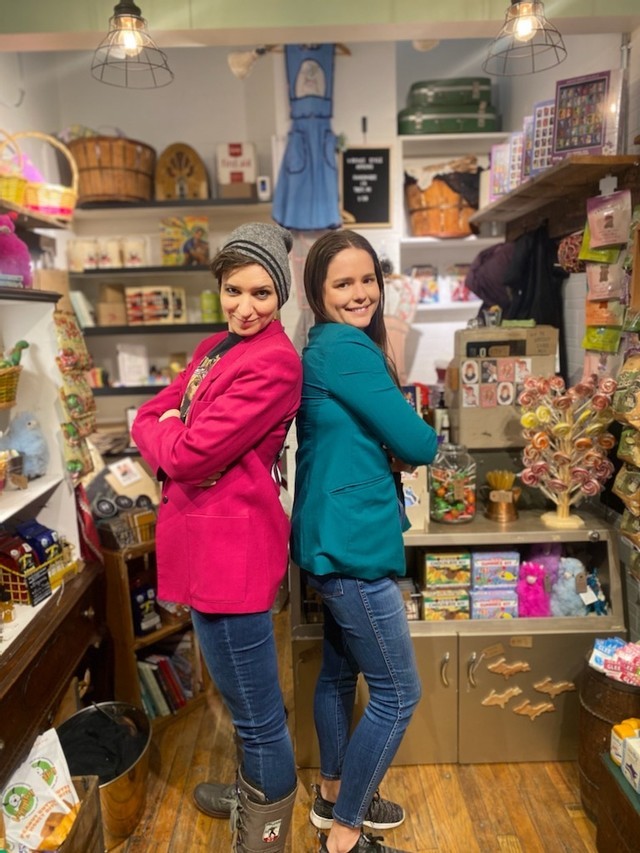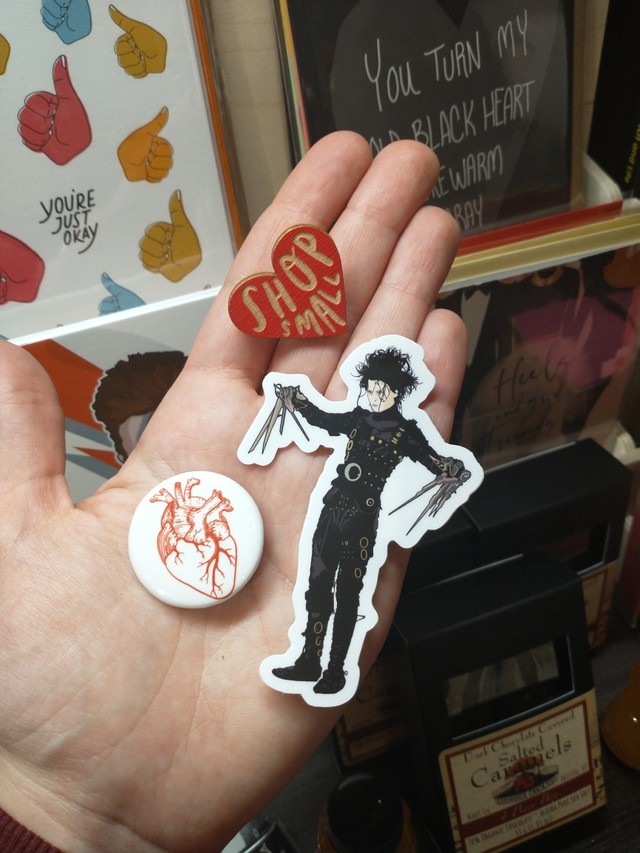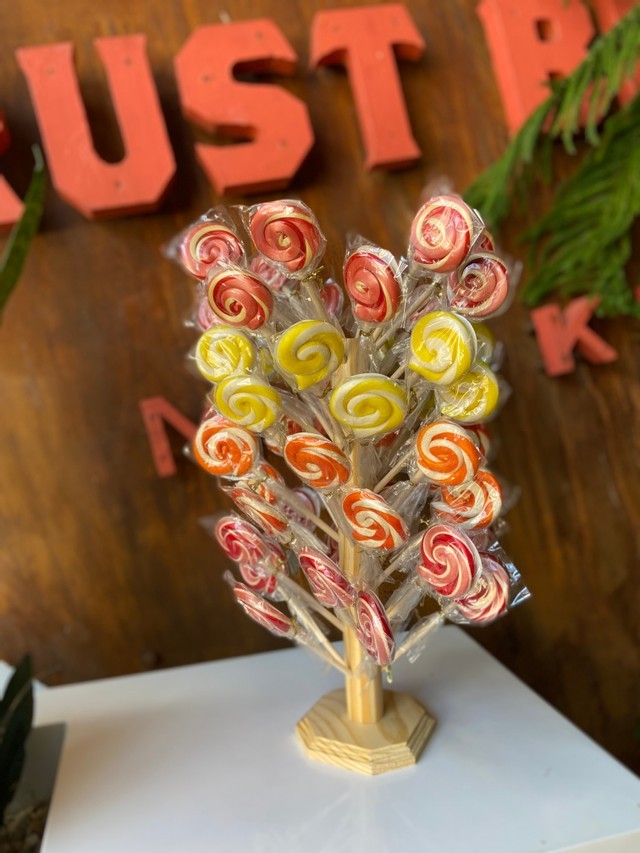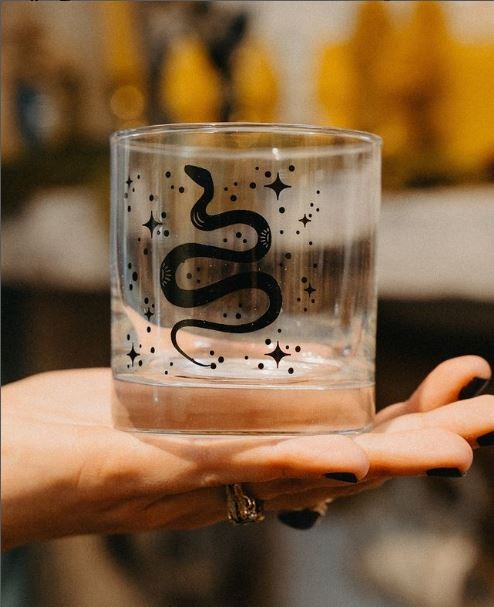 Image Credits
Gina Valente
Sandra Scott
Hannah Duckworth
Denica Jones
Suggest a Story:
 VoyageMichigan is built on recommendations from the community; it's how we uncover hidden gems, so if you or someone you know deserves recognition please let us know 
here.