Today we'd like to introduce you to Tiffany Patton.
Alright, so thank you so much for sharing your story and insight with our readers. To kick things off, can you tell us a bit about how you got started?
I began this beautiful candle venture in 2015. As I began to evolve, transforming my personal outlook on life, so did my vision. My passion came not only from my love and affection for candles but my love and desire to see others being the fullness of who God has called them to be.
The unique spelling of the word ("Enerlight") Ener- stemmed from the word energy for which most things are the source from which power flows. My journey of evolution of self, self-love & overall brand came truly from my personal awakenings if you will. Most importantly understanding that my value truly couldn't be found in anything external. It could only be discovered in understanding in who I was in God. So many times, things happen to us & traumas are experienced which are designed to take us away from God's original design. This causes how we see ourselves to be skewed and to see ourselves through the trauma or define ourselves by the words of others who never intended to be able to truly SEE you for who God designed you to be. My evolution of self, self-love & brand came from the true source of energy, God. After speaking to several individuals, it became clear to me that many people from everyday 9-5's to some of the top CEOs in multi-million-dollar companies still shrink to help others feel better about themselves.
We pride ourselves in being a company that influences our customers around the world to be 'A beacon of light' & the 'authentic versions of themselves' promoting positive change & the beauty of authenticity around the world representing diversity of beauty and excellence through our luxurious candles. I genuinely want our candle line to be a reminder to others to "Allow Your Eminent Light to Shine Daily unapologetically. Our desire is to encourage others to be the fullness of who God has called them to be even before they were in their mother's womb.
Can you talk to us a bit about the challenges and lessons you've learned along the way? Looking back would you say it's been easy or smooth in retrospect?
No, the road hasn't been easy. Normally nothing worth having is and to add nothing that aligns with your purpose is either. I started this business in the middle of a pandemic with little to no capital. I just took a leap of faith with the vision God gave me. I think the thing that most people don't admit to is that the true struggle is believing in yourself, pressing past all the thoughts and reasons that may come to tell you that you can't do it. You must believe in yourself to the point where you invest in yourself. That takes another level of faith in God first and self-second.
I believe that was one of my initial struggles pressing past doubt, back to the passion that caused me to take the leap of faith in the first place. I honestly also had to be delivered from people. What they thought I should do vs. what God was leading me to do and people trying to keep me in a box that suited them. Once I finally got delivered from people, the creativity even began to increase in terms of my business etc. lastly, being delivered from the security of being told by corporate America that you are only worth x amount of dollars. A corporate America or 9-5 provides the levels and sets the standards of what your skillsets are worth however with entrepreneurship there is no security blanket no one to rely on. Entrepreneurship's only fuel is faith and without it you won't go far. However, with it there is no level or cap as to where you can go, what you can do or how much you can make. It's simply based upon your discipline, focus and passion. Once those challenges which is most ways equated to fear were removed, I was able to without always knowing all of what, when how & why's of it all (faith in God) quantum leap into the thing that passionately draws me daily…
Sometimes it's hard to overcome when others around you don't operate with the same level of faith that you have but you must stay focused only on the positive and the vision. Being mindful of guarding your vision. Lessons learned.
Appreciate you sharing that. What should we know about Enerlight Candle Co.?
Enerlight Candle Co. specializes in hand-crafted & poured eco-friendly fragranced luxury soy candles. Using the highest quality ingredients available. We are intentional about providing non-toxic products, ideal for our more sensitive consumers. Our candles are handcrafted to provide extended burn times, and our aromas are carefully curated to enhance any space with tranquility. Taking pride in being a company that creates home fragrance products that allow your home and living spaces to be aesthetically pleasing, as well as safe and healthy.
We began three years ago with a more modest look and feel. As I began to evolve, I began to notice so did my vision. Reestablishing myself spiritually. I found a newfound love for myself & realized that I had been living life through a very skewed lens. Through the eyes of others even. It became apparent that I had been shrinking to make others feel good.
As our original candle line had a more standard look & feel. But I didn't despise the small beginnings. The clarity of my vision came not only from my love & affection for candles but my love for self & the desire to see others being the fullness of who God has called them to be. There is great power in allowing your individual light to shine.
I decided to turn what began as a loving hobby developed by passion to that of a mission being a reminder to our consumers to "Allow their Eminent Light to Shine Daily" (matt 5:14-16).
In the relaunch of the company, I wanted to ensure that our line reflected the diversity of beauty, brilliance & excellence that illuminates through us all through our luxury candles. Utilizing beautiful glassware to display the most tantalizing and infectious long-lasting fragrances that not only inspires but infuses tranquility, love, hope & strength into every space it invades.
I'm most proud of our commitment to providing products that have ingredients that meet the highest standards of eco-friendly items to ensure the proper wellness of our clients. I also take pride in being a point of reference of inspiration and encouragement and being that beacon of light in an increasingly dark and hopeless world.  Being that one-stop shop to tranquility which includes our various flavors of natural herbal tea blends our own line of tea as well.
What were you like growing up?
The Optimist. Always the one who saw the glass as half full instead of half empty. I was extremely competitive in school, learning academically, not with others as much as with myself. Straight A student, however, I was a social butterfly as well.  in dance, young writers club, future teacher, service squad, choir, band, dapcep, national honors society, I even did the morning announcements for the principal over the schools PA system… always a loyal friend & maybe to a fault. True love and passion for english and math (algebra -I loved to solve for x, y) also deep love for dance. Most importantly, I fell in love with God at a young age.  I was never made to, just simply did and that's never changed. Always active in church. Did the announcements, in choir, taught the little ones, etc. Always extremely outgoing with a natural love for people.  I loved interacting with others & enjoyed getting to know others. I was a quantum leaper; I've always been willing to take the leap of faith or risks. Which have led me to some of my most beautiful moments in life.
I now realize that school & throwing myself into academics, helping others and even all the extra-curricular activities may have been my way to escape from my feelings of shame and insecurity due to my being molested by not one but two different cousins at an early age. Trying to be perfect in a sense in every other area… but that's also when I found solace in my relationship with God as well. So, I could say it was the best of times and it was the worst of times. Always leading in love and hope with unwavering faith in God weird right.  I know however that is when I learned to trust God in all things and that he is BIGGER than it all and that bad moments in time didn't define me.  God did.
Pricing:
prices range from $30.00 – 55.00 for the candles
$3.00 – 25.00 for the tea line
Contact Info: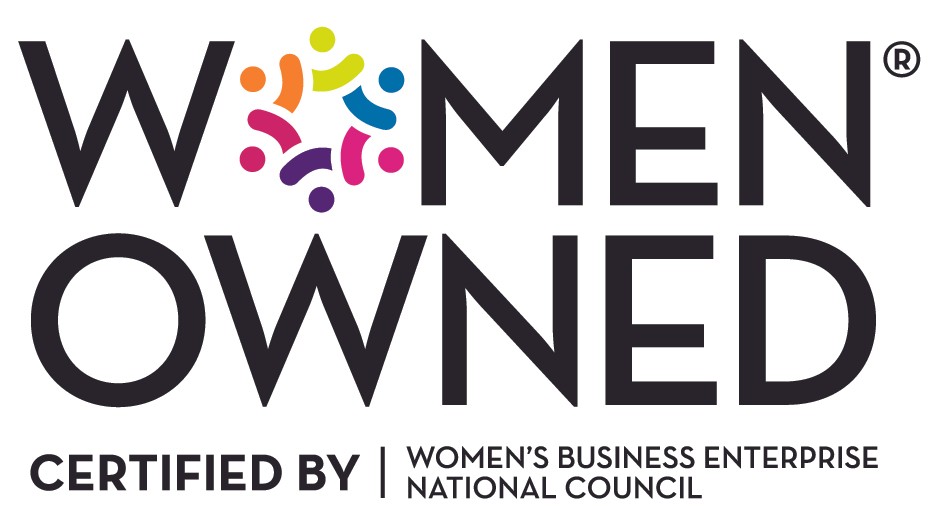 Image Credits
Shelby Dubin Photography
Tiffany Patton
Steven Ragland Photography
Suggest a Story:
 VoyageMichigan is built on recommendations from the community; it's how we uncover hidden gems, so if you or someone you know deserves recognition please let us know 
here.