Today we'd like to introduce you to Rhonda Webb.  
Hi Rhonda, it's an honor to have you on the platform. Thanks for taking the time to share your story with us – to start maybe you can share some of your backstories with our readers?
My story starts after I left Wayne State University after a few semesters to enroll in State College of Beauty in Royal Oak, Michigan. I became a licensed Cosmetologist and got my first job in the beauty industry at the JCPenney Beauty Salon in Southfield, MI. After working there for a year, a fellow co-worker asked if I wanted to leave JCPenney's and come work in her newly opened neighborhood beauty salon. I said "yes" without even thinking about it and that began my 27 years of being self-employed in the beauty industry.
I grew from renting booths in several Detroit area beauty salons to starting my own line of cosmetics and skincare; namely Rave` Cosmetics, to co-owning Pleasures Beauty Salon in Detroit. As I look back, my JCPenney co-worker was instrumental in igniting a passion in me to be my own boss. Even though she closed her salon it gave me the chance to pursue self-employment and not look back. I enjoyed being a licensed Cosmetologist, Make-up Artist, Esthetician, and Salon Owner. I left the beauty industry for good after 27 years but my entrepreneurial dreams only got bigger. I eventually formed two non-profits; Cross the Street and Kids Rule Now, Inc. the latter one I continue to operate. And I became the author of a curriculum that teaches entrepreneurship to kids.
My new journey began after I was encouraged to teach an after-school class. And created I'm The Boss Now! It started out as an 8-week class (one hour per week) for kids kindergarten through fifth grade. Eventually, I expanded I'm The Boss Now! Into a complete curriculum that includes custom flashcards, handouts, and lesson plans to streamline and simplify the teaching. It consists of 4 components: a Master Curriculum, Weekly Lesson Plans, Student Handouts & Teaching Aids, and 75 custom flashcards. Altogether it's thirty-two, 50-minute lessons that allow a child to learn about Entrepreneurship and Philanthropy in as little as 8 weeks. It's a very well-rounded teaching that also incorporates math, history, reading, money skills, and more. It's designed for kids ages 5 – 11 and makes learning about entrepreneurship and philanthropy easy and fun.
We all face challenges, but looking back would you describe it as a relatively smooth road?
My journey has been far from smooth. After a couple of years some of the funding ran out for the after-school class I taught and my class was no longer available. I loved teaching I'm The Boss Now! and I was really surprised at how quickly the kids caught on to the idea of learning about entrepreneurship; especially the kindergarteners. Even though I had nowhere to teach it, I just couldn't shake the idea of abandoning the material. It was at that time that I expanded the material. I asked three educators to lend their expertise to the curriculum by adding a motivational unit, an interactive unit, and a math component.
But back to the struggles . . . I found a local school that I could offer my teaching to if kids signed up for it. No one did. I also had an opportunity to have a summer camp at one of our local colleges but there was not enough kids interested to keep it on the calendar. I offered my own summer class for kids at our local community foundation; not one taker. At the time, 2015 through 2017 kid entrepreneurship just wasn't on anyone's radar in my community. It was during that time (2016) that I started Kids Rule Now! Inc., as a tool to introduce the concept of kid entrepreneurs to our area. I started just by hosting an annual conference for kids and the 2016 event featured a 13-year-old Detroit area kid entrepreneur, as the keynote speaker. It was a relatively small turnout but I was holding on to the scripture that reminds us to not despise the day of small beginnings. I'm The Boss Now! is a God-given, God-inspired dream that was placed in my heart. And even though it felt like an upward battle to get people to see the value of teaching kids about entrepreneurship, I knew then and continue to believe that it's a skill set that kids can use to make money and even generate wealth for themselves and their families.
Overall, the biggest obstacle has been getting people to see the value of kids learning about owning their own businesses. We owe it to kids to show them that entrepreneurship is a viable alternative to employment. Hey, hire yourself, make your own money, and save for college or technical/trade school. Kids need to know that it's possible for them to be a "Boss" even as a kid! Many times, it involves a mind shift that has to start with the parents. I'm grateful that my mom encouraged and supported my entrepreneurial dreams and I have done the same for my own sons.
Thanks for sharing that. So, maybe next you can tell us a bit more about your work?
Since leaving the beauty industry after a 27-year history as a Cosmetologist, I have been employed full-time while continuing to pursue my role as the Director of Kids Rule Now! Inc. and the creator of I'm The Boss Now! My day job affords me to use my evenings and weekends to continue to pursue my dreams of entrepreneurship. Since 2016 Kids Rule Now! has served as a platform for "budding business owners" ages 6 – 16 to launch or promote their businesses through our annual events. My Kids Rule Now! KIDposium, known as "The ORIGINAL Conference for Kids" was launched in 2016 and we are finally having a 2022 return after taking off two years due to Covid-19 and this year marks our 5th Annual event. We offer a conference experience (parents can accompany their kids) that consists of separate specialized break-out sessions for kids and adults, an exhibit hall featuring all kid entrepreneurs, and always ending with a young entrepreneur as the keynote speaker.
Our 2019 KIDposium was a phenomenal STEM-based event and our 2022 is going to be our biggest yet with a nationally known young entrepreneur whose products are featured in national and international spaces. Besides our annual conferences, Kids Rule Now! Hosts annual business fairs, expos, and pop-up shops for young entrepreneurs. I have had the joy of watching kids start with KRN! being really timid and soft-spoken, and over the years gain their confidence, speaking and selling skills and eventually seek out adult bazaars to participate in. What sets Kids Rule Now! apart is that our events are for young vendors only. Kids are with their peers, learning from one another, sharing their business experiences, becoming business buddies, and gaining their confidence.
Our events are well organized, and well-attended, and kids typically participate in KRN! Events anywhere from one to five years so far. We are known for being instrumental in helping to expose and support young entrepreneurs. We provide a place for them to grow their businesses, enlarge their customer base, and branch out from there. Since 2016 Kids Rule Now! has had over fifty (50) kids/youth showcase their businesses through our events. What makes me most proud is that so many kids/youths have launched their businesses at a Kids Rule Now! Event and have had notable successes as they continue in their entrepreneurial journeys. Then, there's I'm The Boss Now! It's the perfect tool to teach the fundamentals of entrepreneurship to kids. It's designed so Homeschool parents or Mompreneurs can teach it to their elementary-age kids. Online classes are currently being created for parents who want their kids to enjoy the experience of a virtual entrepreneurship class. Kids Rule Now! Inc and I'm The Boss Now! are all about kids and entrepreneurship! Simply put "I turn kids into KIDpreneurs!"
So maybe we end by discussing what matters most to you and why?
The thing that matters the most to me is education. Specifically, entrepreneurship education. Kids are at their creative best when they are very young. They are imaginative, creative, daring, and definitely teachable. As soon as I told the 5-year old's that they could "be their own boss," they were all in. All kidding aside, it's vital for kids to know that they can make money with their own ideas, and with the skills they now have. Entrepreneurship is a skill that grows with kids. Some kids gravitate towards it so strongly that I can tell it is going to be a lifelong pursuit for them. Other kids learn about entrepreneurship and use it as a creative outlet and a means to earn some extra cash. Either way, I see it as important an option as college prep, or any continuing education (trade school, etc.).
Entrepreneurship has two built-in benefits to kids that I absolutely love! It incorporates the teaching of life skills (soft skills, core skills, etc.). and money skills. These are crucial skills for just engaging in life. I love that kids are learning about commerce and going beyond a consumer experience. They learn firsthand that it takes money to make money, that decisions have to be made about color, texture, taste size, depending on what they are selling. Playtime may have to wait if they have a Spring Bazaar to prepare for in the morning. When that nice lady approaches their table, they should start out with a simple "hi." They learn that just maybe some of the money they have just made should go in the bank towards a savings account.
There are numerous skills that kids learn from entrepreneurship experiences; such as responsibility, patience, kindness, generosity, time-management, resilience, dependability, and more. Overall kids grow socially, emotionally, and financially from being taught entrepreneurship and engaging in kid-centered bazaars. I have interacted with some amazing kid and youth entrepreneurs and I can honestly say it is my passion. Simply put, I know it's beneficial for kids to have entrepreneurial experiences.
Pricing:
$250.00 for full set (books and flashcards)

$150.00 Digital Books with flashcards
Contact Info: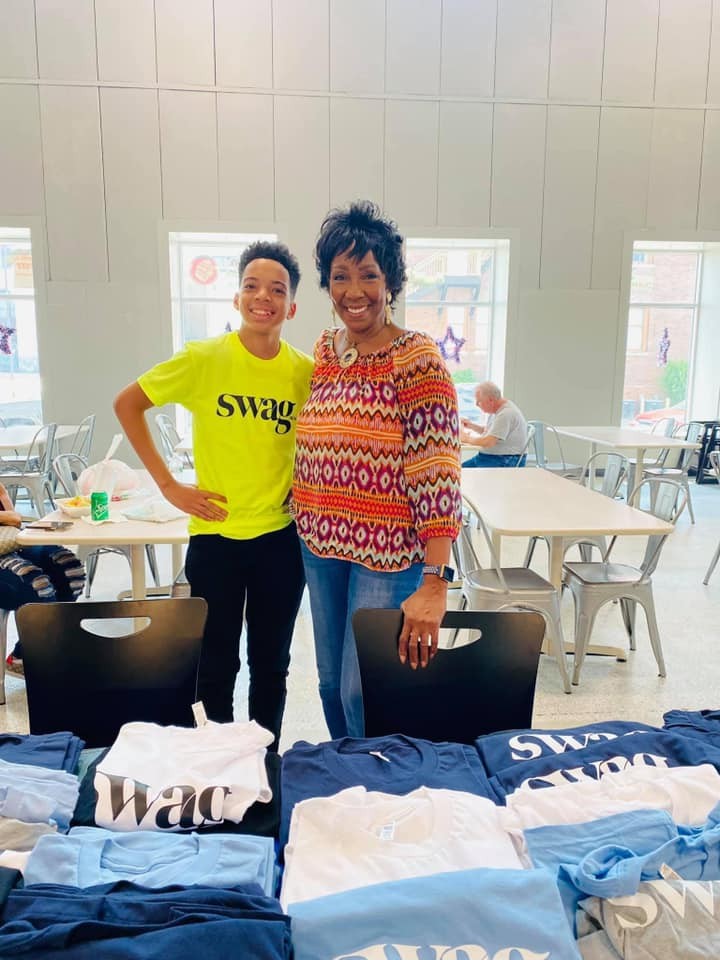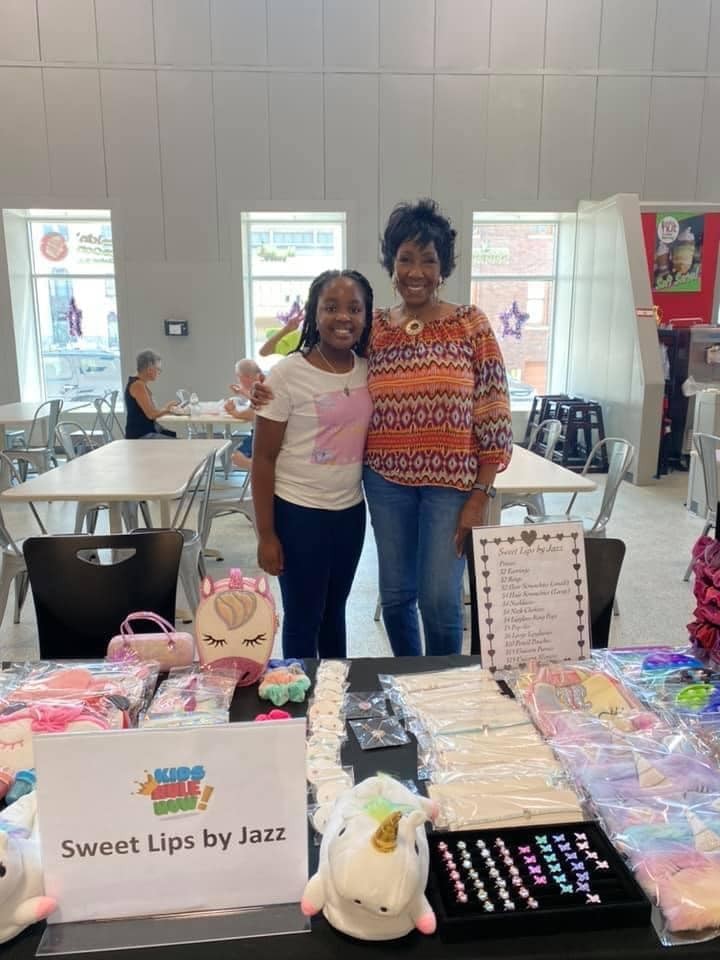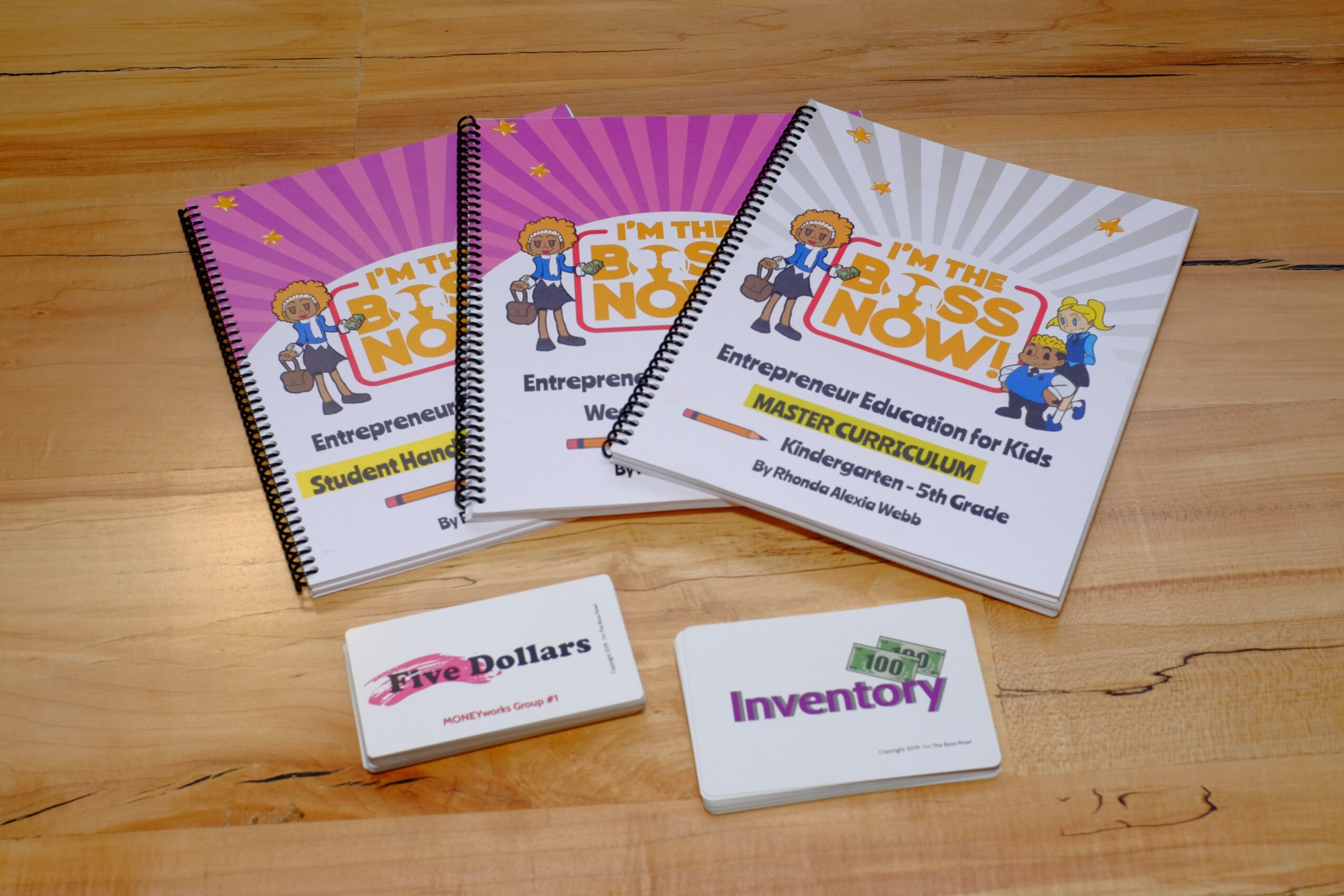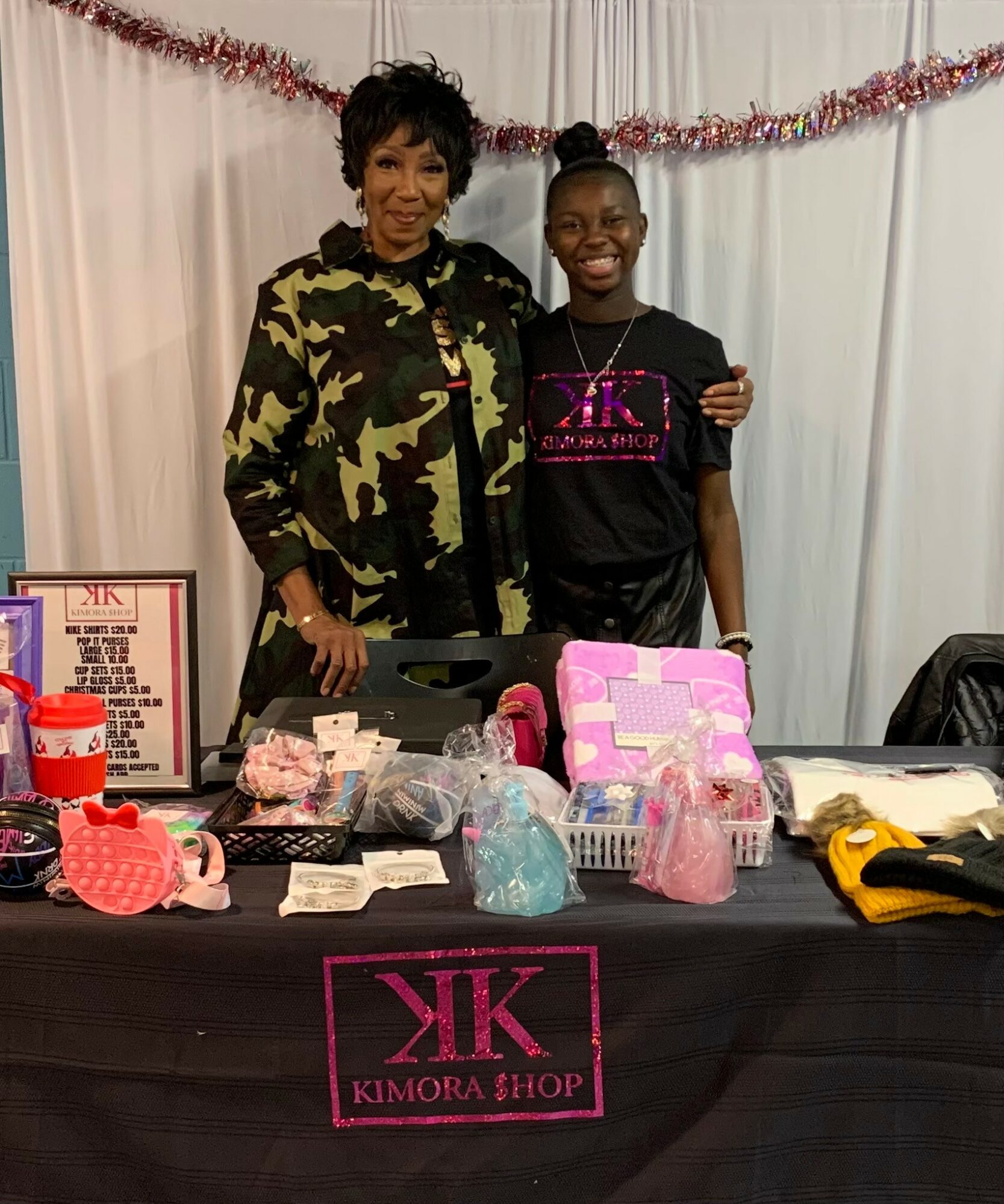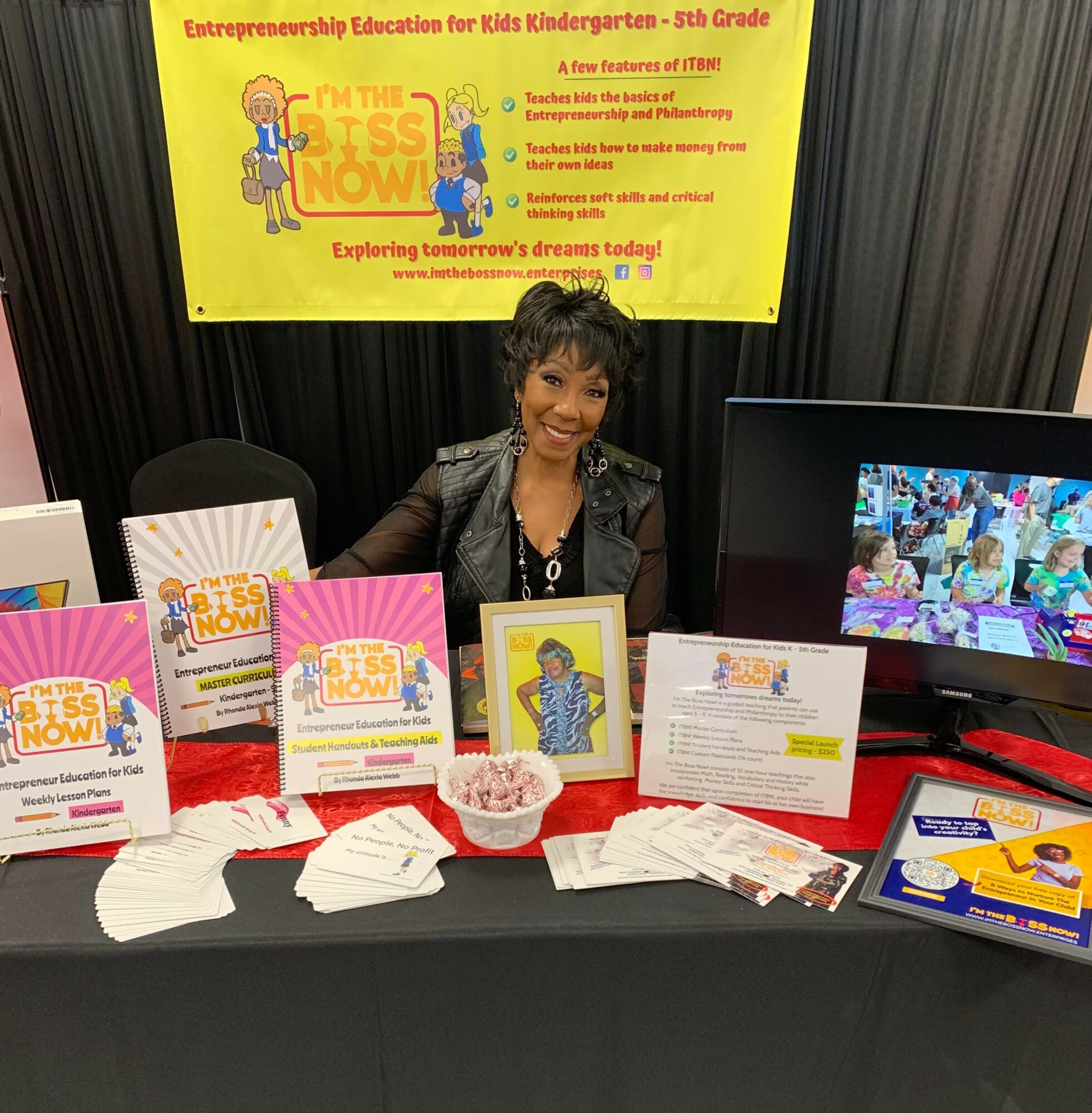 Suggest a Story:
 VoyageMichigan is built on recommendations from the community; it's how we uncover hidden gems, so if you or someone you know deserves recognition please let us know 
here.