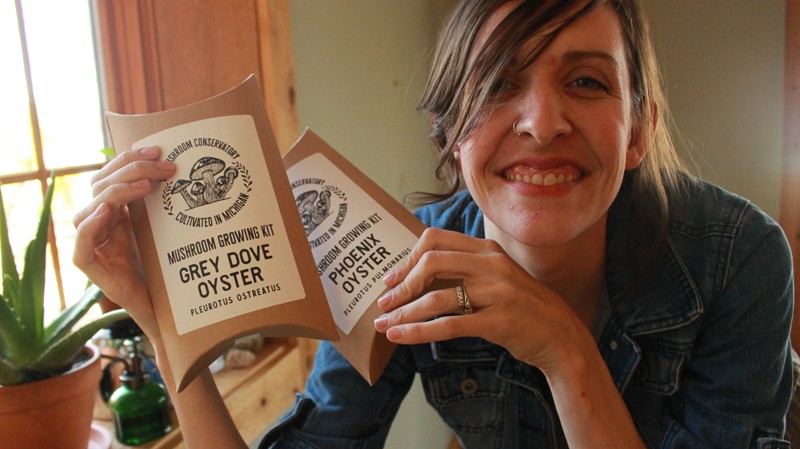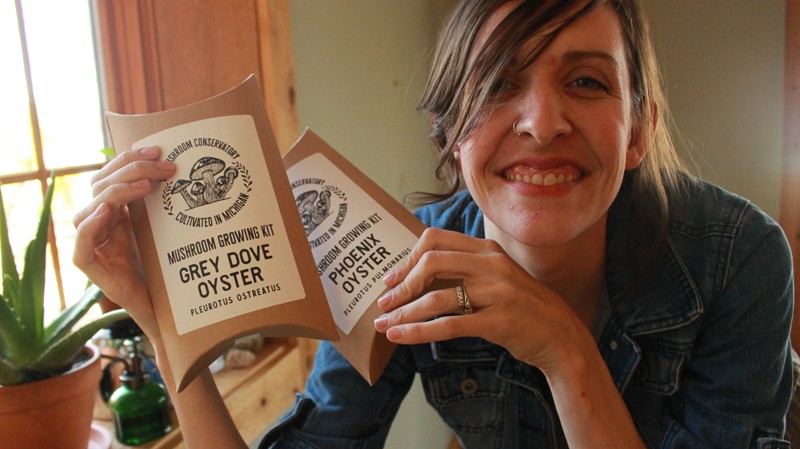 Today we'd like to introduce you to Erin Hamilton.  
Hi Erin, thanks for sharing your story with us. To start, maybe you can tell our readers some of your backstories.
I first became fascinated with mushrooms about ten years ago. I was just getting out of a rocky relationship and was temporarily living out of my car with my dog; therefore spent a lot of time hiking at parks and just trying to figure out my next steps. One morning I arrived at Bald Mountain State Recreation Area in Orion Township, and they happened to be hosting a mushroom hunting workshop. I've always been into foraging for berries and herbs, but mushrooms at that point were a real mystery to me, and so I joined the workshop, and it was an absolutely amazing experience that left me with a lifelong obsession with the fungi kingdom. 
There are literally thousands upon thousands of varieties of mushrooms, some fit for a feast, and some deadly toxic. And there are many lookalikes that could be either. So, while I immediately fell in love with all things mushroom, I didn't have the confidence to eat any of my forest finds and coming from a family of food people, I couldn't drop the obsession with somehow getting these glorious flavors and textures into my kitchen. 
I spent several years reading and researching both foraging and mushroom cultivation but didn't act on it right away; I met my now-husband (we met while working at an ad agency in Ferndale and had a pretty intense rivalry until we realized that we make the best creative team ever and started collaborating instead of dueling) we got married, and started a few businesses and had a few kids. At the beginning of the pandemic, I finally took the leap and gathered up the supplies needed to try growing my own mushrooms. There is a lot of gatekeeping in the mushroom world, I don't even think it's all intentional; it's just this huge veil of mystery that's drawn over the ins and outs of how to actually grow mushrooms, the kits you find in big box stores have all of the actual work done ahead of time, so nobody actually learns how to grow them, and the instructions for doing it yourself include expensive equipment, pressure cooking, and supplies that you've never heard of. Even after a decade of reading about how to do it, I still wasn't entirely certain that I was approaching it correctly. But gosh darn it, I was going to try. 
My first attempt was a disaster; I even grew the dreaded cranberry-colored 'Lipstick Mold' that is highly toxic and contaminates your growing space on a level that you're deemed to be unlikely to grow any mushrooms successfully in that space again without commercial-grade room sterilization techniques. 
I tried again. And this time it was a major success. I was thrilled. I had heaps of mushrooms growing. My dehydrator was running at full bore for a week straight trying to keep up. My enthusiasm knew no bounds. I spent another year growing, tinkering with various varieties and techniques. Trial and error my way through, just out of pure passion without any kind of entrepreneurial vision. I fell in love with oyster mushrooms in particular; the different varieties have so many different colors and shapes (Pink! Blue! Ruffly or shell-shaped! Creamy-colored King Oyster mushrooms with smooth, toasty caps… it goes on and on…), and each variety of oyster has its own signature flavor, each packing so much flavor into a dish that if you love cooking as much as I do, it might just bring a little tear to your eye to taste it (not that I'm admitting to this… no, I'm totally admitting to this…) 
So, I kept on growing oyster mushrooms and refining my technique, finding ways to simplify the process and eliminate the clunky extra steps that made sense for commercial growers but were entirely superfluous for someone growing at home or even for an independent restaurant. Eventually, I was growing mushrooms for a few families and private chefs and trying to figure out if I wanted to go for growing on a commercial scale or if there was something else in store. 
In the spring of 2021, officially registered The Mushroom Conservatory as an LLC. The vision was still to be growing commercially in some way, but we were expecting our third child, and I wasn't so sure that I was going to have time to be hands-on with growing thousands of pounds of mushrooms while juggling three kids and another business. I'd gotten my technique to a point where it was working so well and it had become so doable, that I really wanted to share it with other people that were as curious and enthusiastic as me. I wrote an instruction guide for growing them simply at home on your kitchen counter without any special equipment and made a fungi word search and a glossary of terms so that anyone growing them could truly learn about what they were doing and what was actually going on beneath the surface. 
I cultivated lots of liquid cultures and developed kits for people to grow them at home, from start to finish, using only household items. And then, I posted in one of my homeschool moms' Facebook groups, and it went viral to the point that my Facebook account was briefly frozen. People were SO excited to find a way for their families to learn about growing mushrooms together, and that homeschooling, it made an awesome hands-on experience for kids to learn about kingdom fungi alongside their biology and botany study units. The night my post went viral, I went into labor. Our daughter arrived the next morning, and by that afternoon, I was snuggled up in bed with my baby and my laptop, trying to figure out what on earth I'd started. 
The next few weeks were a whirlwind getting orders out and sending kits all over the country. And then we started getting pictures from all of these people all over the place with their beautiful mushrooms growing, and it was just the most humbling, thrilling thing to be able to create the opportunity for people to learn about mushrooms and do that, and to see their excitement over it. In November, we moved from Ann Arbor to my hometown, Howell, Michigan and over the winter we developed it into two kinds of kits, one a gourmet mushroom growing kit meant for people to get into growing them themselves at home with a focus on the foodie side of things, and we expanded out the mushroom growing science kit to be a really great way for families to grow mushrooms as a study. Both kinds of kits come in several varieties (right now, we have Pink Oysters, Blue Oysters, and King Oysters, along with a few others, the varieties we have changed from time to time. 
We started wholesaling to shops in January and have kits in about 15 boutiques from Massachusetts all the way to California, and most recently we've been picked up by a boutique in Manchester, England. Last week I got an email with photos from a Montessori teacher who took kits all the way to her students in Madagascar. I cried. We just finished up a mushroom growing workshop that I hosted on Zoom for students who wanted to get more in-depth with their mushroom growing, and we had an absolutely wonderful time (I think I learned as much as they did!) My vision is to continue teaching and get our kits in gourmet markets, subscription boxes, and curriculum shops around the world to enable as many people as possible to experience the joy of growing their own mushrooms and the thrill of cooking them. 
Alright, so let's dig a little deeper into the story – has it been an easy path overall, and if not, what were the challenges you've had to overcome?
It has certainly been a journey. We were in a vacation rental for a large portion of last year because our lease in Ann Arbor was up, and the housing market was so wild. We went back and forth between two really awesome cottages, one of them was on a lake, and it was really dreamy, but it was also really tough not having a permanent base for a while and juggling businesses on the go is pretty intense. Making the move to Howell was absolutely wonderful, and we're really happy to be here. 
Shipping has been a big learning curve as our other endeavors have been service and/or digitally based, so I've never had to really do that before, and there's a lot to it, I do feel like we're finally in a nice groove with shipping now and people were really gracious when I was figuring out what on earth, I was doing last fall. Exporting mushroom kits outside of the country has been my current learning curve. 
There's always something new to learn or figure out, but we embrace the process figure it out, and stay positive. My husband Elijah and I have been working together ever since the ad agency days, and we make a really good team, so he's been with me all the way on this, and usually, when anything comes up, we grab a cup of coffee and brainstorm it out together and come up with some great solution or another. Doing Tai Chi every morning is also a really big part of starting my day out right so that I have the clarity, energy, and focus that I need to make it all happen. 
As you know, we're big fans of The Mushroom Conservatory. For our readers who might not be as familiar, what can you tell them about the brand?
We make kits for growing gourmet oyster mushrooms at home. They are the only kits on the market that teach all of the steps required to grow your own mushrooms and they don't require any special equipment. The Mushroom Conservatory is a woman-owned, family-operated Michigan business and we take pride in making the process of growing mushrooms an accessible and rewarding experience. We make science kits that are kid-friendly and we make gourmet mushroom growing kits that will delight the heart of any chef or home cook. 
You can visit us online to order your own mushroom growing kit or send one as a gift – https://themushroomconservatory.com/ 
The crisis has affected us all in different ways. How has it affected you, and any important lessons or epiphanies you can share with us?
I've loved seeing people dive into self-teaching and experiment with new ways to figure out how to do things in ways that they wouldn't have tried before. As someone who was homeschooled and very into DIY everything, I've really enjoyed helping people experience learning how to do something like growing mushrooms on their own at home. 
Pricing:
Gourmet Oyster Mushroom Growing Kits are $25
Oyster Mushroom Science Kits are $20
Shipping is $4 flat within the USA
Contact Info: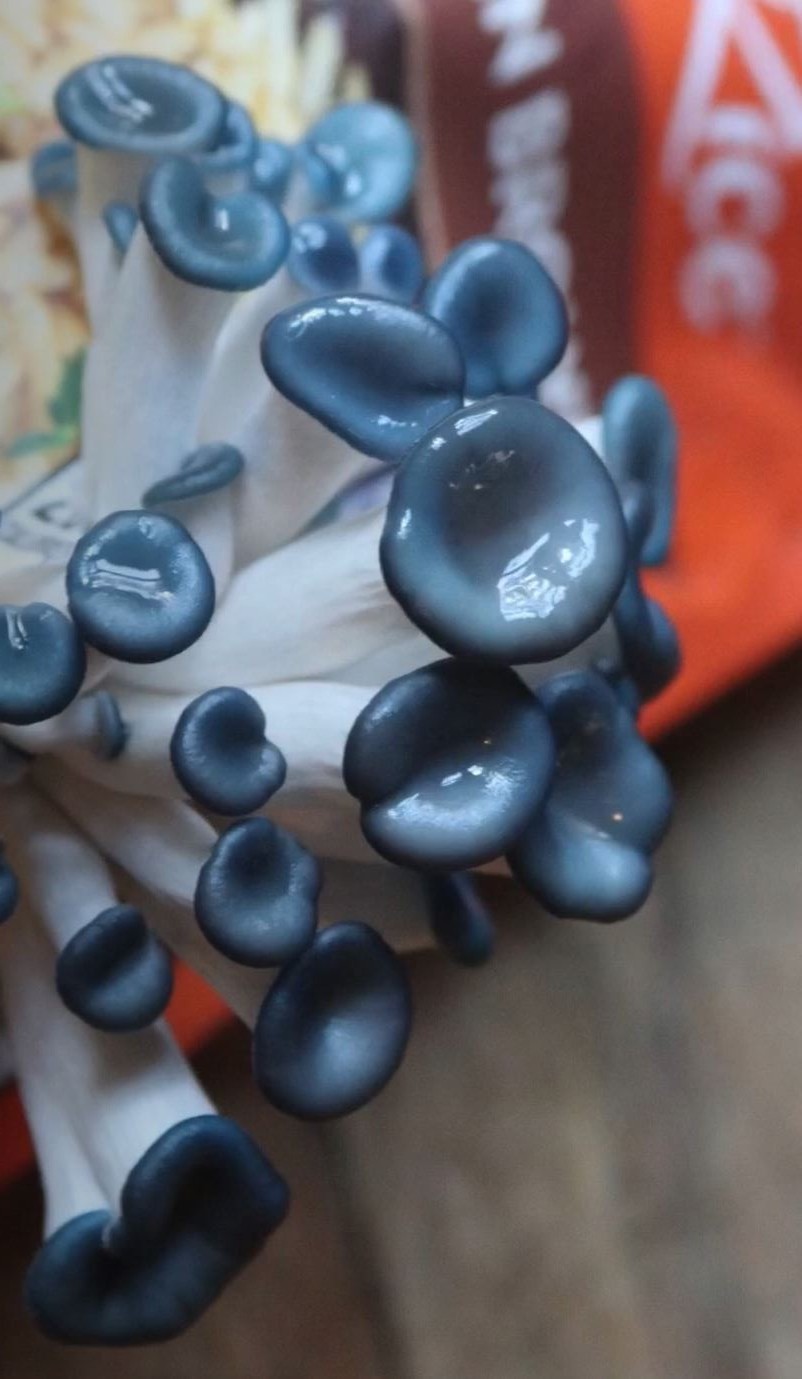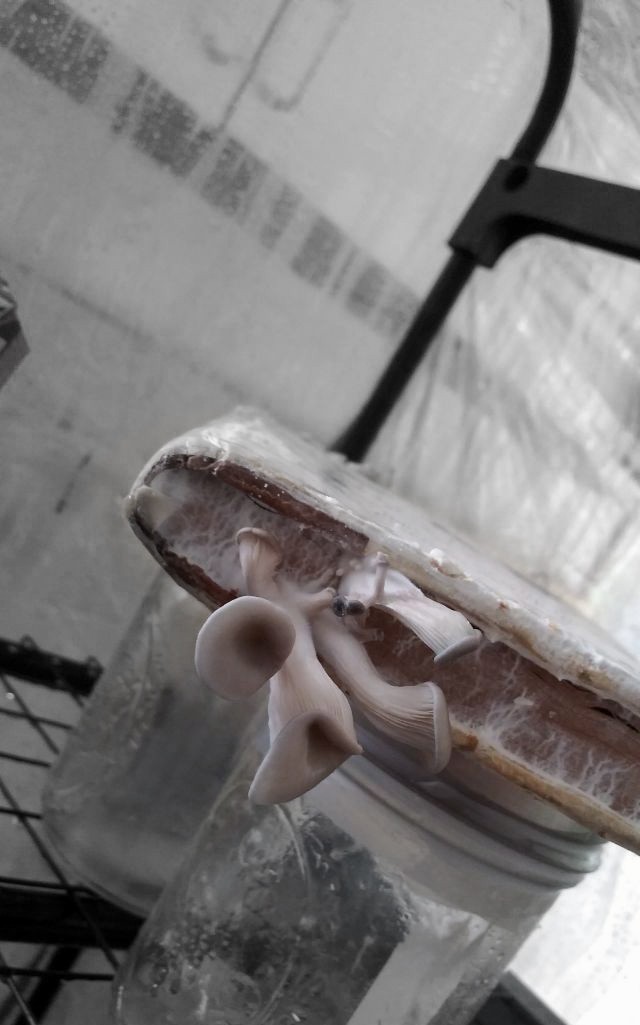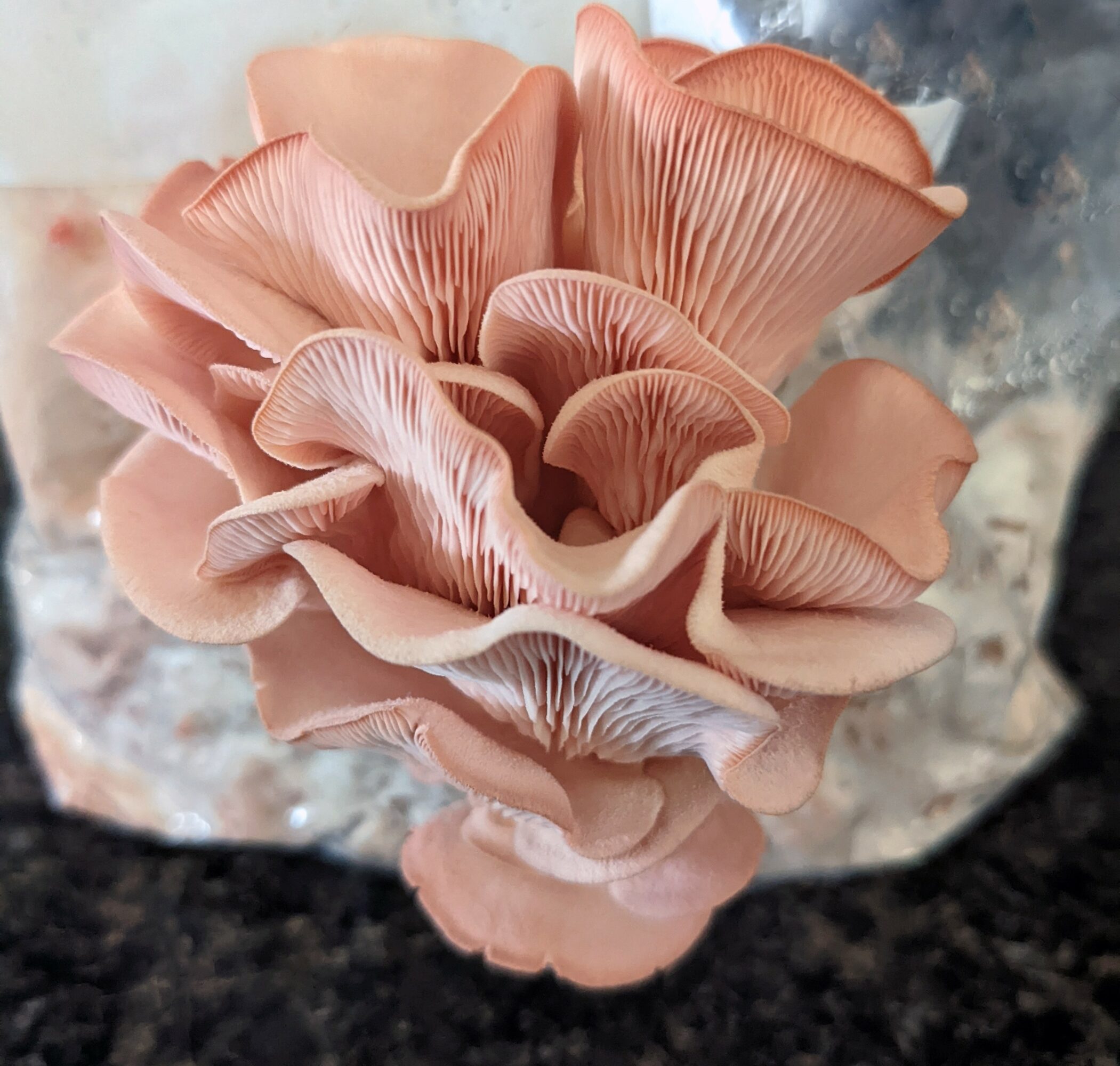 Suggest a Story:
 VoyageMichigan is built on recommendations from the community; it's how we uncover hidden gems, so if you or someone you know deserves recognition please let us know 
here.