Today we'd like to introduce you to Dee White.  
Hi Dee, so excited to have you with us today. What can you tell us about your story?
I started off being a Content creator on YouTube in 2016 after an injury essentially ended my college basketball career. From doing YouTube I got into photography& videography from using my camera so much so that helped me get comfortable both in front and behind the camera. My YouTube videos at the time were getting tens of thousands of views which made me more confident in my abilities as a creator and with just being myself. Although I post every once in a while, I fell back on YouTubing heavily around mid-2018. Around that time I started working at Amazon but it's there that I started to create my network, believe it or not, I went to high school Downriver and in Southfield then I went to a junior college in Kansas for basketball so when I came home I barely had friends or connections just family, but being 6'6 with personality in a warehouse job will make you a popular figure lol, from there I've gone on to meet hundreds of people and used that network of people and the people they know to host and curate several parties and pop up events over the years, also met great friends who I've multiple different podcast with. In the earlier days we were just a group of friends running around having fun and being the life of every party we were at but as you get older responsibilities and growth moves people in different directions so In 2020 I decided to start my own brand named Dopewrld, now also around this time I got really into fashion and started posting a lot on Instagram and getting recognition from peers on my style so my plan was and still is for me to make sure people know my face, I never really hung out outside of my friend group before but in 2020 I made sure to try to be as many places as possible ( even if I really didn't wanna go ) because I figured that would be the only way I could extend my network into the more creative scene of Detroit and I was going to use the relationships I created to drive more people to my Instagram and from there to my brands page but what I didn't expect was for people that I created these relationships with at these parties and pop up events to see me as a fitting model for their brands because of my style so I started modeling seriously around July of '21 so I'm almost a year in and I've been using that same formula I started 2020 with, do as much as you can so people know my face and my name and most recently I've been casted in this year's Michigan Fashion week as a result of taking those chances, following opportunities and being in those rooms I wouldn't have otherwise been in. 
Alright, so let's dig a little deeper into the story – has it been an easy path overall, and if not, what were the challenges you've had to overcome?
Honestly, my biggest challenges have been with myself, most people wouldn't know it but I have bad social anxiety when I'm around strangers, so for example in my first fashion show I walked in we had rehearsals for weeks and in a room of at least 100 people I only had a conversation with 1 person for 5 out of 7 rehearsals, and that's because I knew them from years ago. Other things are just mental health things, trying to manage insecurities because now I feel like my look is such a big part of everything that I do, and just trying not to compare myself to other people because I have some super dope creative friends so sometimes I may overthink designs I make or content ideas I have because I want it to live up to a certain level of whatever, but lately I've just started doing and less overthinking because what's meant for me will happen and I have to constantly remind myself of that. 
As you know, we're big fans of you and your work. For our readers who might not be as familiar what can you tell them about what you do?
I like to consider myself a freelance creative Swiss Army knife, I can do whatever people need me to or I need myself to do creatively, and if I don't know how to do it or get something I know somebody that does. I can creative direct a project, I can write out a script or video idea in detail because I was a journalism major in college and loved creative writing, I can be a model or actor, I can shoot videos or photography, edit them, curate an event to display whatever needs displaying if you need art, artist, photographers, graphic designers, models, music producers, whatever it may be I have one or several on speed dial and I think that's what sets me apart from most others is the confections that I have, the network of people I've built, and the solid relationships I have with all of them to where I send them opportunities just off the love and they do the same in return for me. And I think I'm just most proud of myself. What I mean by that is as an 18-year-old college basketball player when I wasn't doing basketball I was in my dorm drawing designs, watching content, I look back and think some of my fashion choices were kind of questionable but everybody else thought I was pretty stylish, my room was always the room where everybody came and hung out because of the vibe I created in my space, everybody told me I should be a model or an actor or a comedian and I just never thought I could do anything but basketball, that's all I knew that's all I trained for my entire life literally. & I've always battled with having confidence in myself although everybody else saw that I could do big things so I'm most proud of the fact that I finally realized I had other skills, abilities, and aspirations besides basketball and have been acting on them because I'm nowhere even close to the tip of the iceberg when it comes to reaching my potential 
We're always looking for the lessons that can be learned in any situation, including tragic ones like the Covid-19 crisis. Are there any lessons you've learned that you can share?
The same lesson it gave me is the same one I'm sure it gave a ton of other people; you have to grind! You can't be a one-trick pony, relying on 1 source of income, 1 way to survive, that thing that may be a hobby for you can actually make money and create opportunities, just brought out that DIY mindset in a lot of people and I love it honestly, it was the kick in the butt I needed, just wish it didn't come with losing so many loved ones, but I try to focus on things I can control & I use the moments of mourning and sadness as motivation, " what would they want me to do " " they'd be proud of me " things like that 
Contact Info:
Email: damarcodwhite@gmail.com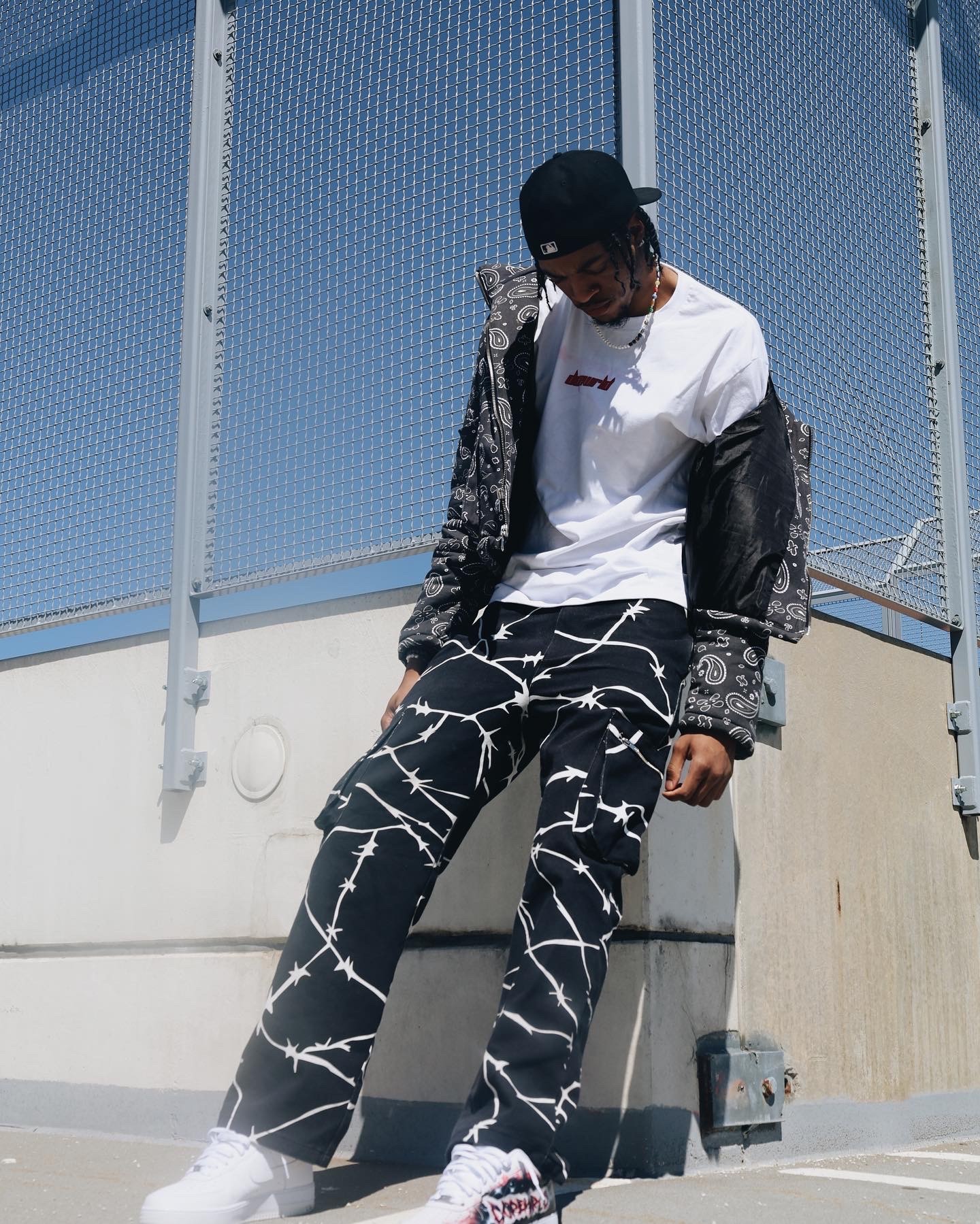 Suggest a Story:
 VoyageMichigan is built on recommendations from the community; it's how we uncover hidden gems, so if you or someone you know deserves recognition please let us know 
here.