Today we'd like to introduce you to Stacy Randall. 
Hi Stacy, thanks for joining us today. We'd love for you to start by introducing yourself.
I grew up a free, wild, and rebellious spirit. I did whatever I wanted whenever I wanted to, and I was not a very pleasant person to be around (unless you were in my circle). At this point in my life, I would have even looked at myself and said, "this person is not going to amount to much." I was in the party scene a lot as a young teenager; by the age of 14, I was raped at a party, and that is how I lost my Virginity; from that point, I was careless and wound up pregnant at the age of 16. I faced many pressures of abortion, and people thinking it was a bad thing, but I decided to keep my baby, and I'm so glad now that I did; Bradly is such a blessing- I would love to say it was easy, but it was probably the most difficult thing I chose to do at 16, raise another life; I mean I was still a child myself. The father of my first-born son and I did not stay together, and I eventually met and fell in love with my current husband Corey. We lived a life meant for the gutters, scraping by and always felt like we were living paycheck to paycheck, barely doing that, living in shack-style apartments and trailers. I eventually had more children with my husband, Nathan, Savannah, and Isaac, and life squeezed even harder. My husband got desperate and eventually did some things he would regret for a long time; long story short, he ended up in jail and left me with the pieces of this shambled life. 
I was crying myself to sleep, not sure what to do or how I was going to get through this, and in this moment, I had a thought from my young childhood when I would talk with God and pray. So, it was at this point I decided to pray; I mean what the heck I have nothing to lose, right? I remember just crying out to God, even though I was not even sure He was real, but I said, "God, if you're real, I need you to show me right now; I need to know you are real. And I will give my life to you" – and that's when it happened; that night and for 4 nights after that, I had some very vivid dreams with Jesus in them; he spoke to me, showed me things; it was like so real- I just knew in my spirit this was real. 
So, I've been on a journey since then, and it's been miracle after miracle. My thoughts, my life, my husband and kids, and even my financial situation has been touched by God. To say I'm a different person now is an understatement; I now work at Bay Valley Christian Church; this is where I met our amazing Pastor David Ferranti; who spent many nights mentoring and helping me and my husband grow in character and maturity; because God can touch you and transform you, but you still have to learn new ways of handling things and letting go of the junk from the past- this man has been amazing at helping us do that! I now have a passion to see kids, youth, and young adults come to know this Jesus that set me free so they can be free too! Learning to pray and seek God for themselves is so important. I am currently the Children's ministry director at Bay Valley Christian Church here in Bay City, MI. – I also help with an organization called Leaders for Christ, where we disciple (mentor) young people in the foothills of Yosemite, California; seeing Gods majestic creation first hand really puts things in perspective, there are 80 acres that are currently Being developed for an amazing outreach program. I've traveled to Romania and Ukraine, helping leaders there develop skills and strategies to lead their churches well. 
My life has been a journey, and I really think it's just beginning. I can't wait to see what God has in store for me next; life is truly an adventure. 
Would you say it's been a smooth road, and if not, what are some of the biggest challenges you've faced along the way?
Struggles which I shared in my story, such as learning to let go of the old way of thinking and bad habits. 
My whole life was a struggle until God changed everything about my life. 
Can you tell our readers more about what you do and what you think sets you apart from others?
I am the children's ministry director for BayValley Christian Church. I love to make the things of God come alive, especially during our VBS in the summer for kids, I think outside of the box, so when we talk about creation for example, I had a water blob and clouds made and hung from the ceiling so the kids would wak in on the "water" because there was not land yet, and see the clouds that were formed. That sort of thing. Next year we will be doing "taste and see that He is good" and we will have large food everywhere. It is these types of things that bring me joy. 
I also enjoy leadership and mentoring. I love helping to raise leaders to their full potential and mentoring them along the way. 
I think what sets me apart from others is my boldness, that I've had since I was young; I'm not afraid to try new things or take on challenges; if something huge I want to try it! If we fail, we fall forward and learn, but we have to at least try! 
Can you share something surprising about yourself?
I was once a professional dart player that ranked 6th in the nation for women. I am ambidextrous, so I can do almost anything with both hands. I love to draw and paint when I'm in the mood. And I love sports of all kinds, playing and watching! 
Contact Info: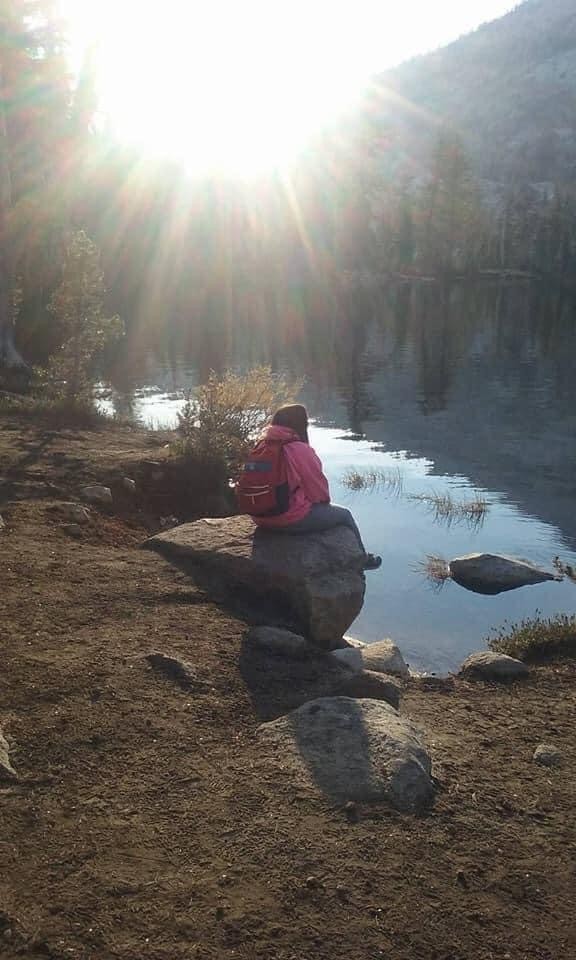 Suggest a Story:
 VoyageMichigan is built on recommendations from the community; it's how we uncover hidden gems, so if you or someone you know deserves recognition please let us know 
here.