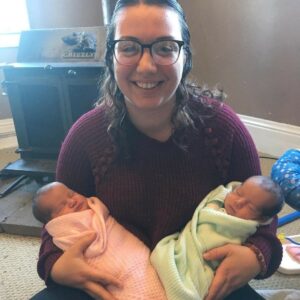 Today we'd like to introduce you to Sarah Lyons. 
Hi Sarah, we'd love for you to start by introducing yourself.
Like many birth workers, my story starts when I became pregnant with my first child in 2011. I had a straightforward healthy pregnancy overseen by a CNM. Before her first birthday, I unexpectedly became a single parent overnight. I decided I needed two things; to go back to school to find a career to support us both and to build a support system, and I did both. I quickly made two close friends with young children. We traded childcare, listened to one another, potty trained our babies together, and oftentimes traded off cooking dinner. I found something sacred in mothers coming together to support one another. We were forced to be vulnerable, to say the improper things, to expose our raw selves to receive the healing and support we needed. We formed the "naked and hungry" rule. That any one of us could drop off our children with the others hungry and naked and they would be received with love, support, and no judgment. With the support of the strong women in my life, I went back to school, with the intention of starting the long journey of becoming a doctor. Instead, I did what many people at that age attending college do, I found a more stable sense of self and better understanding of the world beyond my bubble, and I loved it. I craved something universal, I wanted skills that I could take with me anywhere and be well received. In pursuit of working within the hospital system and networking while working on my undergrad degree, I became a doula. Training was a couple hundred dollars and a weekend spend in a room full of women in all seasons of life, eagerly looking for a way to support other women. Of these dozen and a half or so people, all but one had given birth themselves. One had a nursing baby with her, which at the time seemed so out of ordinary to me. A few of the women cried during the training, a mix of an emergence of traumas and a relief of finding validation in a group of people with similar life experiences and goals. 
I attended a few births. I started considering being a nurse-midwife. I could work with birthing people; I could shake the guilt of wanting to complete so much schooling that took my energy and resources from my daughter. Then I completed an anthropology course, then another, then finally medical anthropology. Boy did I fall madly, deeply in love. I quickly concluded that I would raise my daughter outside the bubble of rural Michigan that I was raised in. I would travel the world writing ethnographic novels with my now two- or three-year-old sidekick by my side. But alas- did you know you can be an out-of-hospital midwife? That there are people out there, training others in the apprenticeship model how to facilitate birth, how to support other birthing people? I was elated. 
I started midwifery school while finishing my anthropology degree. I found a preceptor, who recommended me to another, and she to another until I had studied in six different practices throughout Michigan. I had the opportunity to work with families of many different cultures, and backgrounds. I've been able to bring home gifts of bags of produce from Amish clients, little gifts for my children, and collected a box of handwritten notes and letters that turn around even the most draining of days. 
I moved home to Fowlerville, Mi when my training was completed and bought a little farm. I gave birth to my second baby, and shortly after became licensed. I was so excited to find a little office inside the Chiropractic wellness center of Fowlerville in the newly renovated historical building that was originally the Ford dealership. My practice is growing fast, and my team and I are traveling in a thirty-mile radius of Fowlerville for homebirths. In the office I offer; prenatal care, puberty and menarche education, well-person care, annual labs, PAPs, STI screenings, postpartum care and sneak peek screenings. I am working hard to create a practice that offers trauma-informed autonomous healthcare for every season of life. I still plan on traveling, but first plan on growing my practice, my farm, and raising my babies. I am actively looking for a building in the community for a birth and wellness center that I plan to open in spring 2024. 
Alright, so let's dig a little deeper into the story – has it been an easy path overall, and if not, what were the challenges you've had to overcome?
Work-life balance as an on-call healthcare provider is brutal. I have run out of the house in the middle of cooking a holiday dinner for dozens of friends and family. I have missed birthdays, dates, and bedtimes. As many apprenticeships model trades, midwifery can often have abusive and exploitative dynamics. I have had to find my own balance, boundaries, and voice. I am so thankful for those I have worked with, for the healthy relationships and even the unhealthy relationships. While I would love to see the structure of student midwifery change, it definitely forced some deep growth. I came out the other end with closer friendships than I ever could have imagined, with some really amazing providers. 
As you know, we're big fans of Michigan Midwifery Co. For our readers who might not be as familiar what can you tell them about the brand?
Michigan Midwifery Co officially opened in spring of 2022 in Fowlerville, Mi. 
I am an LM CPM, which is a licensed certified professional midwife. As a student midwife I worked in; Lansing, Detroit, Flint, Ann Arbor, and with the Amish near the thumb. 
I am focusing on offering autonomous, patient lead care from menarche on. While I do offer homebirth services, I also offer a variety of well person care options. 
As a homebirth midwife, I work with a wonderful team. After a free virtual consultation with me, if someone would like to move forward with care, they are scheduled for an orientation with my office manager Rhiannon to sign paperwork and set up their chart. I see patients every four weeks from twelve weeks gestation to twenty-eight weeks, then biweekly until thirty-six weeks, and then weekly until birth. I work with Andrian Fear IBCLC in Milford, Mi who offers prenatal chestfeeding/breastfeeding education classes and postpartum lactation support. I have doulas available for anyone who anticipates a longer labor, and strong recommend utilizing them for first-time parents and VBAC patients. When I attend a birth, I work in a team of two midwives and a birth assistant. We typically leave three or four hours after baby is born, by that time everything is tidied up, we have started the laundry, and usually made breakfast and tucked everyone into bed. We return at twenty-four hours postpartum (frequently adding a few hours to make it daytime), on day three, and at one week. Follow-up visits in the office are at two weeks, four weeks and six weeks postpartum. 
My entire team, birth supplies (including birth pool and water birth supplies), and on-call time are rolled into my fee. Homebirth midwives have been licensed in Michigan since 2020 and carry antihemorrhagic medications, IV supplies for hydration and antibiotics, oxygen, and resuscitation equipment along with herbal remedies, birth balls and birth stools. I take classes such as NRP, CPR, breech without borders, and other emergency trainings along with the hospital staff. 
I really enjoy bringing safe birthing options to my community and look forward to opening a larger space with a birth and wellness center Spring 2024. 
What matters most to you?
Providing options that families feel good about matter to me. Having choices, feeling safe, and feeling empowered are important to me. I want to end care with every patient with them feeling I did everything in my power to give them the tools they needed to have the experience they most desired. The way that my work connects me to my community, to the families that have children in my child's school, that I run into at the farmer's market, and my neighbors means the world to me. I love caring for siblings and the oldest knowing "midwife Sarah" their entire life. I love bartering my services for other goods and services- there is something so special about gifting food to a friend from a patient's farm and spreading the word about their small business. Creating safe spaces and community is my ultimate goal with Michigan Midwifery Co. 
Contact Info: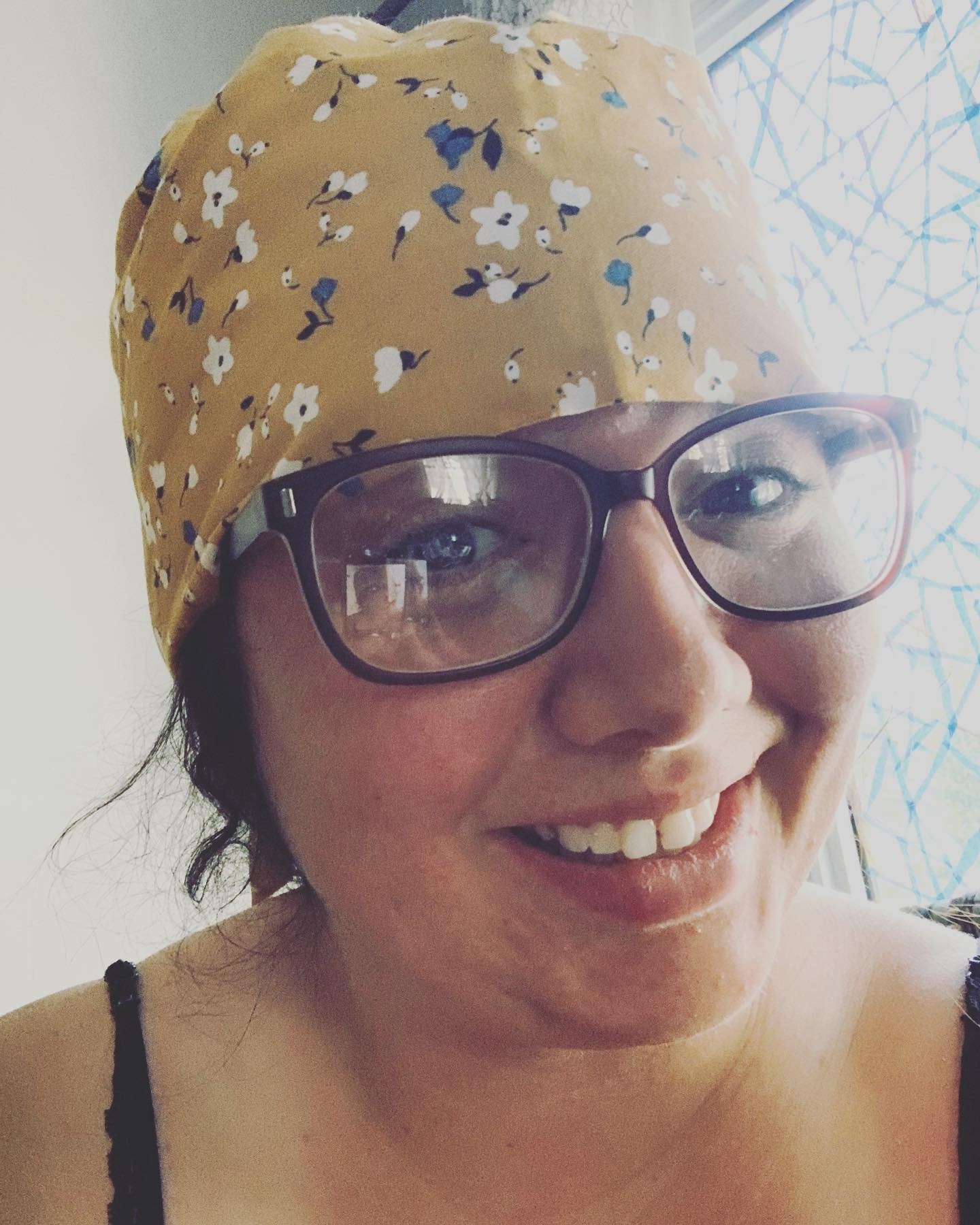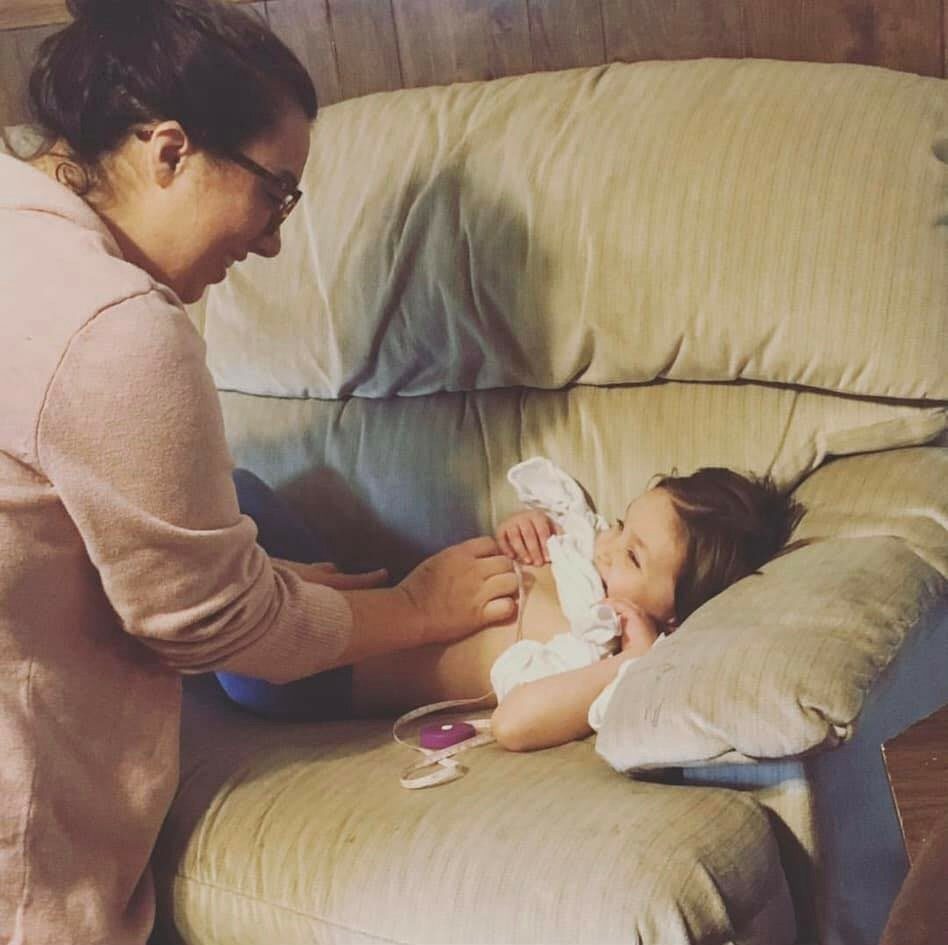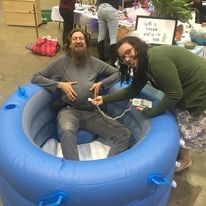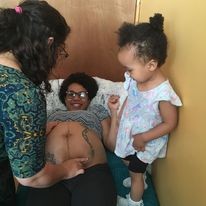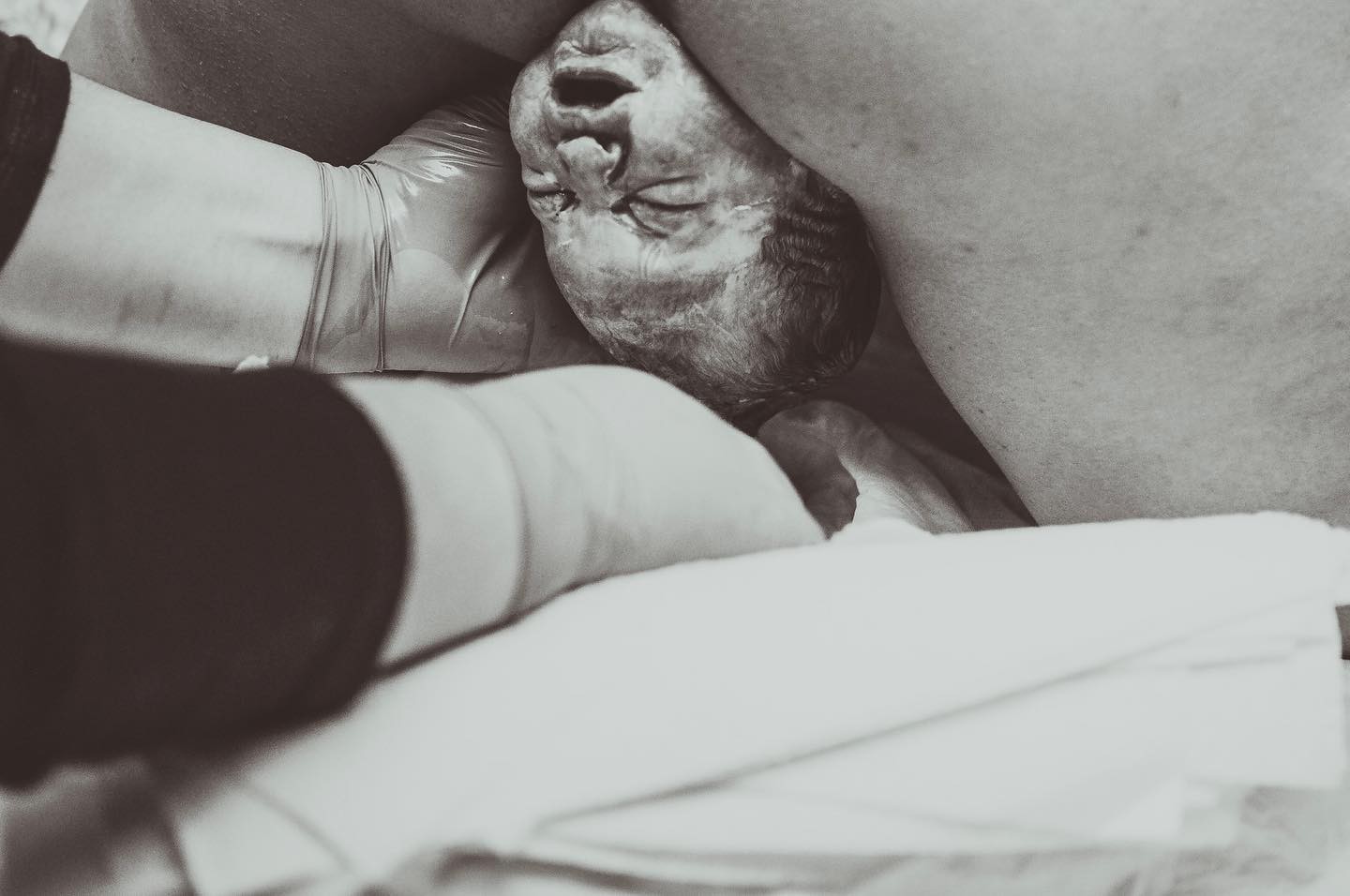 Image Credits
Connie Perkins
Red Cedar Birth and Botanicals
Emily Muffett Photography
Suggest a Story:
 VoyageMichigan is built on recommendations from the community; it's how we uncover hidden gems, so if you or someone you know deserves recognition please let us know 
here.