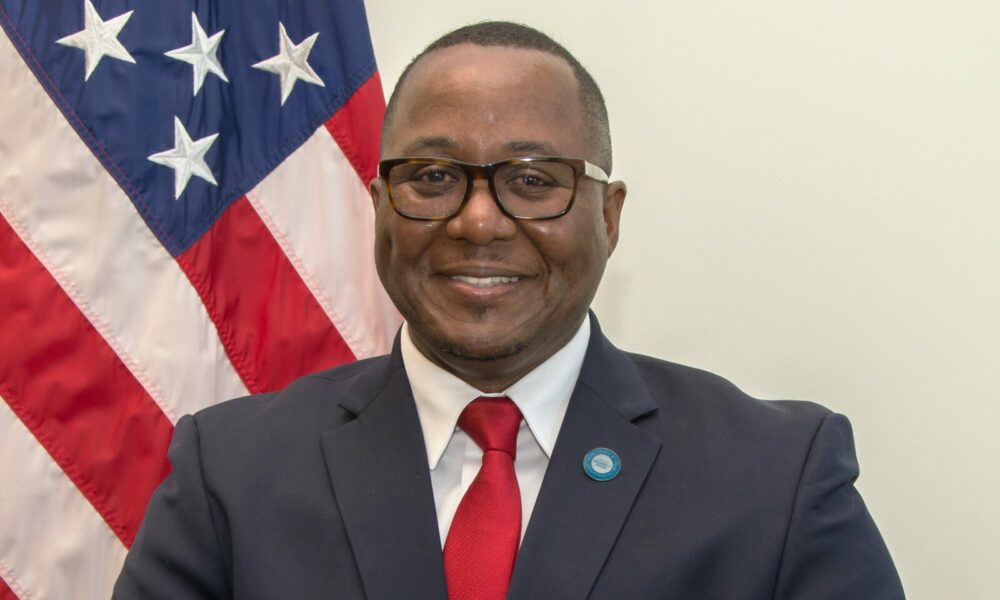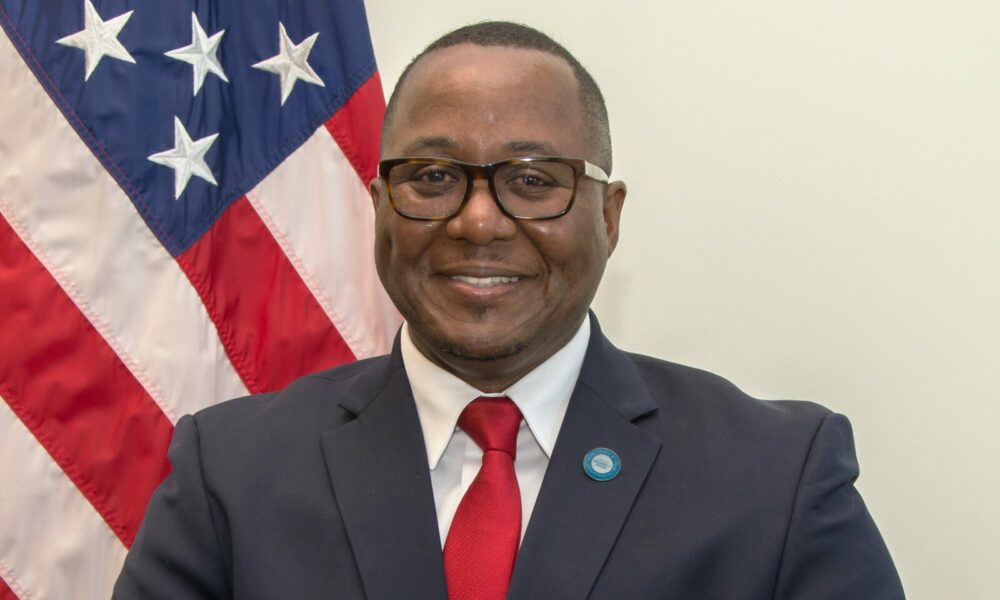 Today we'd like to introduce you to Ponce D. Clay. He and his team share their story with us below:
Ponce D. Clay is a native of Detroit, Michigan, a 1988 graduate of Detroit Cass Technical High School, enlisting in the United States Navy in July of 1988. 
He is a graduate of Morehouse College where he earned a Bachelor of Arts Degree in Spanish. He attended Troy State University-Japan where he earned a Master of Public Administration (Public Personnel Management) and is certified as a Senior Professional of Human Resources (SPHR). He was formerly the Vice President of the Detroit Morehouse Alumni Association. He earned a Juris Doctor and MBA from the University of Detroit Mercy. 
He initially reported for duty to USS ENTERPRISE (CVN 65), completing a six-month world cruise, circumnavigating the globe. During the deployment Enterprise participated in Operation Classic Resolve, providing air support during the 1989 Philippine rebel coup attempt. 
Following his first tour, LCDR Clay then served at the Naval Station Panama Canal, assigned to the Navy Operations Center, Panama Canal. 
Returning to sea from April 1996 to April 1998, LCDR Clay served as First Lieutenant and Combat Information Center Officer in USS DEWERT (FFG 45), a Guided Missile Frigate, where he deployed to South America in support of UNITAS XXXVIII. 
In April 1998 to May 1999, LCDR Clay served in Destroyer USS CARNEY (DDG 64) as Navigator and Administration Officer, where in addition to performing duties, he was recognized by Ebony Magazine as one of the nation's "Thirty Leaders under 30". 
From July 1999 until July 2001, he was Staff Plans/Assistant Operations Officer/Force Protection Officer to Commander, Military Sealift Command-Far East in Yokohama, Japan. 
LCDR Clay reported as Combat Systems Officer in USS KLAKRING (FFG 42). While assigned, KLAKRING operated extensively throughout the Caribbean and South America, conducting the largest maritime seizure of cocaine during Counter Narcotics Operations 2002. 
From August 2003 until December 2004, LCDR Clay was assigned as Training Officer/Department Head in USS WASP (LHD-1), deployed in support of our Nation's Global War against Terrorism, participating in OPERATIONS IRAQI FREEDOM, ENDURING FREEDOM, and SEA DRAGON. 
Ponce served as Officer-in-Charge, US National Support Element- Madrid Spain. His final tour was Director of Operations, Navy Recruiting District, Michigan, before retiring with over 20 years of Honorable Service with a Top Secret (SCI) clearance. 
As a Retired Naval Officer, he founded, The Clay Group LLC, a Service-Disabled Veteran-Owned Business. www.thebenkelco.com 
His most recent civilian public service was as the former Chairman, Detroit Board of Ethics, and former Division Director, Wayne County Veteran Services. 
Currently, he is the Founding and Managing Attorney for Clay Law PLC www.claylawplc.com a general practice firm with an emphasis in providing top notch legal services to modest means clients in Highland Park and Detroit and Veterans', their families, and dependents. 
Principal Broker of Clay Realty, Investment and Development Co. specializing in the acquisition, disposal, and urban core development of commercial and residential properties. 
I'm sure you wouldn't say it's been obstacle-free, but so far would you say the journey has been a fairly smooth road?
No. A smooth road would find me with no tests, no character, no bearing, and no sense of accomplishment for sacrifice in public service, 
Although characterized as struggles while I was in the midst of them, I would now define the past struggles as moments to forge and shape who I am today and will further be in the future. In short, the "struggle" is a proven ground to earn your right to be here in this life. 
Mother to Son by Langston Hughes. 
Well, son, I'll tell you: 
Life for me ain't been no crystal stair. It's had tacks in it, 
And splinters, 
And boards torn up, 
And places with no carpet on the floor— Bare. 
But all the time 
I've been a-climbin' on, 
And reachin' landin's, 
And turnin' corners, 
And sometimes goin' in the dark 
Where there ain't been no light. 
So boy, don't you turn back. 
Don't you set down on the steps 
'Cause you finds it's kinder hard. 
Don't you fall now— 
For I'se still goin', honey, 
I'se still climbin', 
And life for me ain't been no crystal stair. 
Thanks – so what else should our readers know about Clay Law PLC and The BenKel Company LLC?
What sets me apart? Independently minded and a natural servant leader. Experiences in public service at the local, state, county, and Federal level. 
What are you most proud of brand-wise? My time as a Naval Officer. Serving this great Nation for over 20 years. 
The BenKel Company LLC www.thebenkelco.com 
"The Solution Provider" specializing in crafting a tailored business plan of action specific to the customer's needs. This allows us to assist anyone from the small business owner seeking to streamline a hectic non-productive schedule – to a local activist seeking a framework to start their political campaign resulting in accomplishing the stated goals. 
Clay Realty is a real estate firm serving South-East Michigan, with special emphasis and insight within the Detroit and Highland Park residential and commercial markets. We specialize in arming clients with effective purchasing tools to confidently make realty-conscious decisions. We are able to do so with the use of real-time data in order to monitor the trends of the market. We know you need a solution that works. Our solution is simple – find the client what they want. It's more than just a real estate transaction. 
Clay Law PLC www.claylawplc.com 
Clay Law provides assistance to Wayne County Veterans, their spouses, and dependents who seek assistance in the application, access, and appeals of Federal, State, and County Veteran benefits in the following areas: 
Temporary emergency financial assistance 
Burial assistance 
Veterans Administration compensation/Disability applications 
County Veteran Benefit Appeals 
Providing premier legal services and legal counsel: 
o Juveniles in Wayne County facing delinquent proceeding 
o Lawyer Guardian Ad Litem representation for minors who have suffered neglect by 
their parents 
o Garnishment/Debt Collector defense for the working poor 
o Veteran in applying and securing Federal, State, and County benefits 
o Probate Administration in intestate/small estate matters 
o Veteran Owned Business Formation and Certification 
o In Real Estate Transactions (Sales, Purchase, Landlord-Tenant) 
Do you have any advice for those just starting out?
Pace yourself, define your client, and balance with you natural proclivities. It is just as important to define your professional boundaries WITH NO EXPLANATIONs. 
Blueprint the prospective client to ensure that they are a good fit for YOU and the business. 
Minimize personal and corporate debt. Be BOLD and seek advice early and often. 
Contact Info: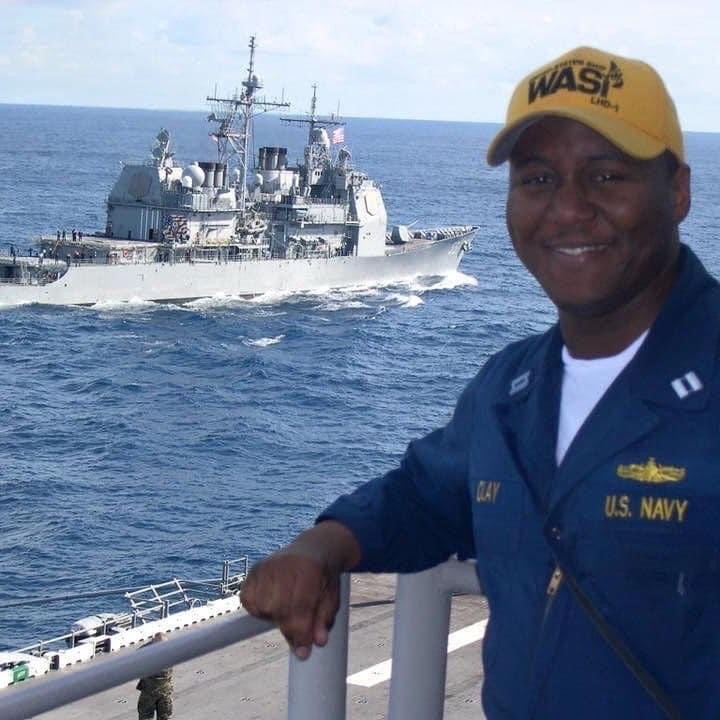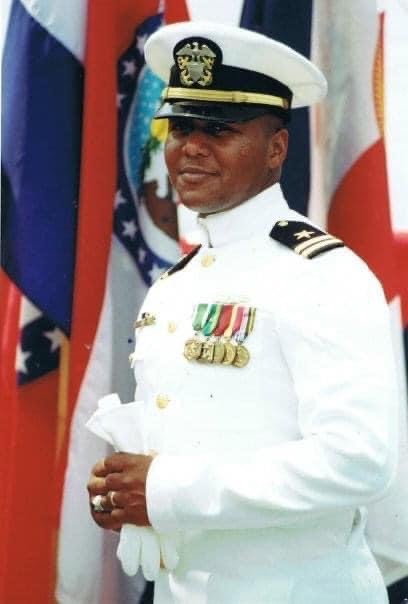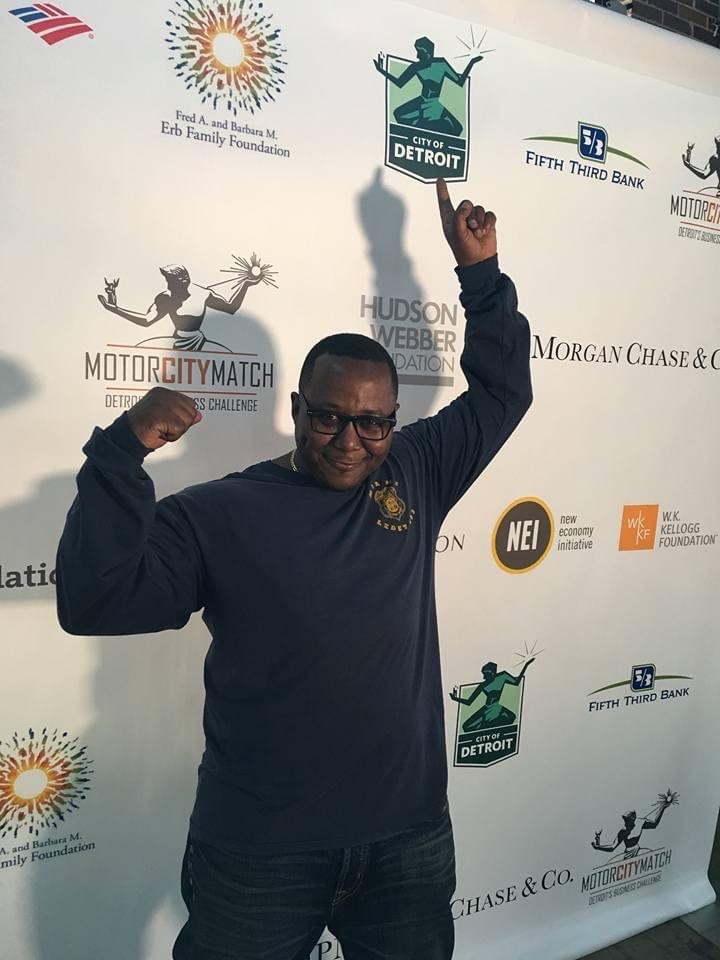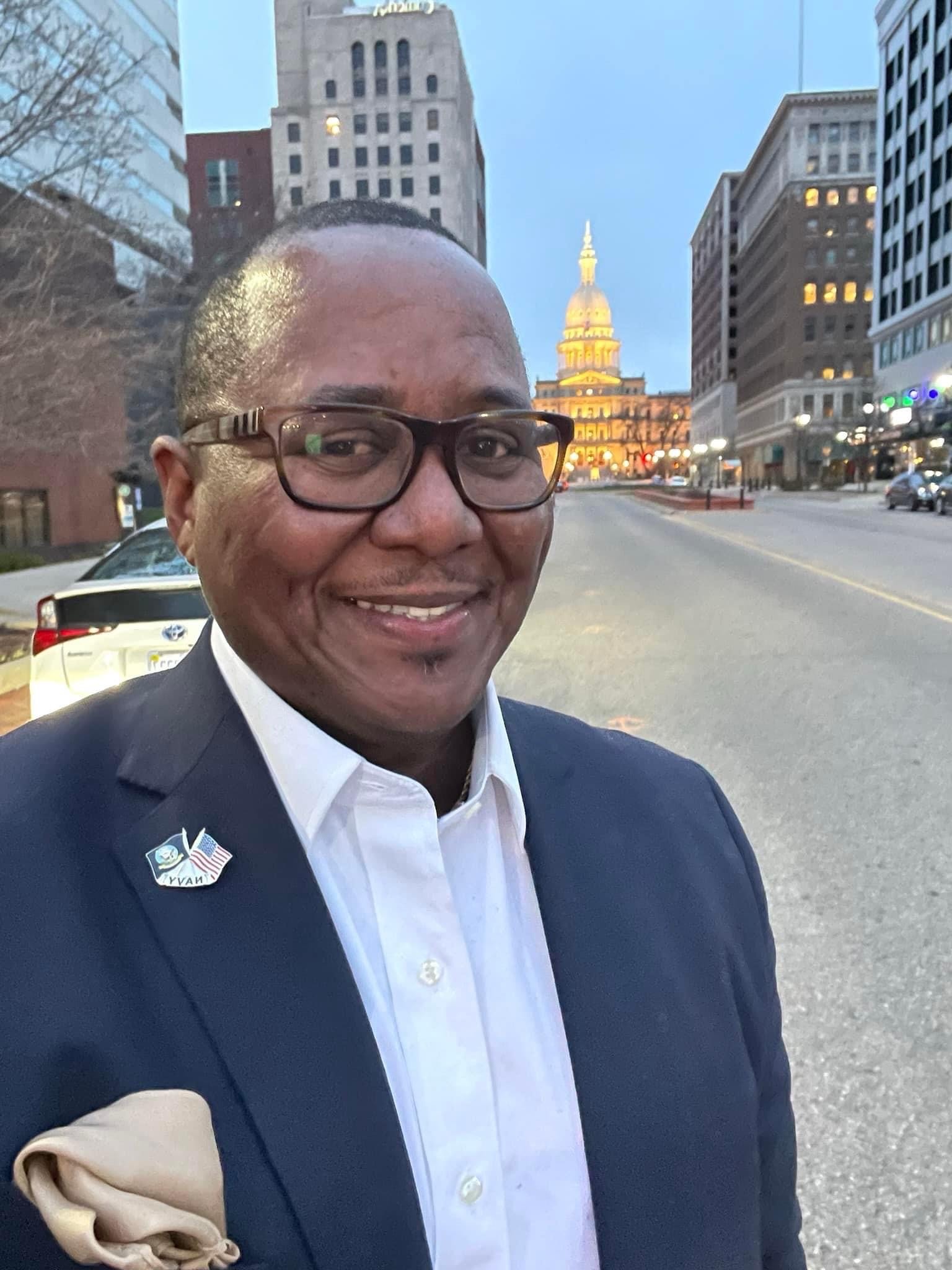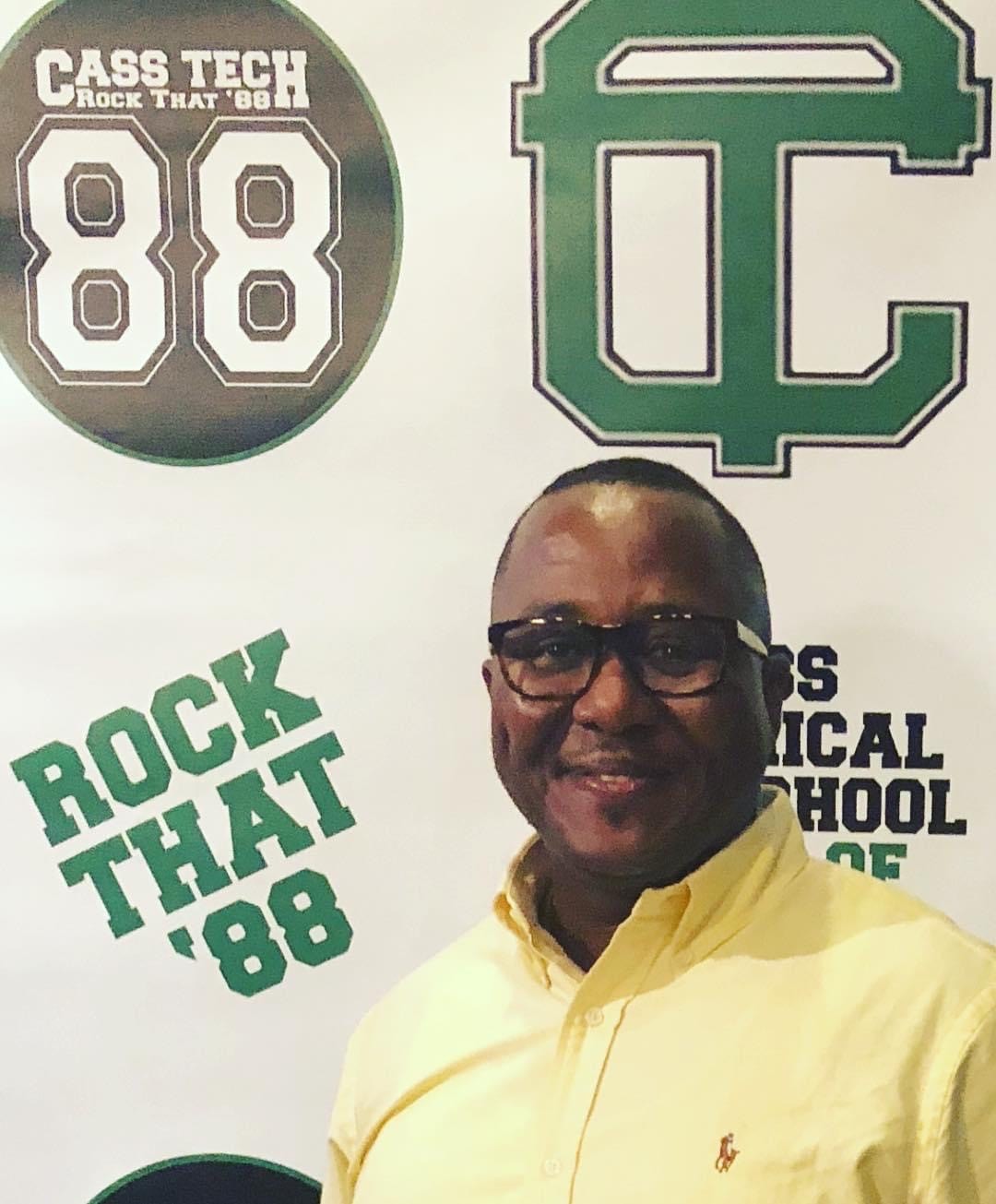 Image Credits
Ponce D Clay
Suggest a Story:
 VoyageMichigan is built on recommendations from the community; it's how we uncover hidden gems, so if you or someone you know deserves recognition please let us know 
here.