Today we'd like to introduce you to Michelle L. Steffes.
Hi Michelle, thanks for joining us today. We'd love for you to start by introducing yourself.
For the past 2 decades, my mantra has been. "It's ALWAYS about the PEOPLE."
With a history of 25+ years of leadership and building business, I have learned that the best investment for success is . . .
#1 – Work to become the best version of yourself and
#2 – Draw out the best in others.
In 2012, IPV Consulting was launched with this philosophy at its foundation. The acronym "IPV" also carries with it 3 core values that define what it takes to succeed at any business endeavor. INTEGRITY – PEOPLE – VISION. Since its launch, I have had the privilege of working with multiple leaders and organizations that have made the decision to put people first, investing in themselves, so they lead from the heart and make an impact on those they touch.
When I decided to write my first book, "Reframe and Rewire: Greatness Through Daily Routine" (published in 2019), it was out of over 10,000 hours of study in human behavior. This part of my journey is what took my life and my career to the next level. I was able to lead and teach others how to reset their lives by disrupting old habits, rewiring their brain, and embracing new daily habits that would eventually transform them both personally and professionally. It is this inside-to-outside approach rather than outside to inside that creates great leaders who build cultures where teams can thrive.
The second book, "The Machine Inside Me" was birthed out of heartache as I watched the struggles of our youth over the past 2 years feeling isolated, angry, confused, and uncertain about their future in a society that seemed to be falling apart. Although all three of my children are grown, and I have just one grandchild, I was hearing horror stories from other parents I knew and reading the statistics about increases in suicides as well as many other tragedies for young people.
This heartache continued for almost a year as I argued with myself about whether I could make any difference. Then I realized that if what I have learned through the corporate world was working for leaders and teams, why would it not work from a child's perspective if it could be written in a way, they could understand it? After all, they are our future leaders.
After writing the first two chapters, I hired Rob Rice of Rice Illustrations to work with me on this endeavor allowing all of these philosophies to jump off the page with clear, easy-to-understand illustrations and characters that embody what children deal with every day. The book was written for 8–14-year-old youth, yet I have been told by many adults that it would help any age group, even adults at varying degrees.
My dream in writing each of the books and in teaching leaders to lead from the heart is that by equipping people of all ages and careers to become the best version of themselves, we might see others equipped and empowered to win.
So, the question I am often asked is, "Do you live what you teach?" And the answer is an emphatic, yes!" I rise up every morning at 4:30 am and begin my day with habits and routines that empower both mind and body for each day. I am a firm advocate that it's what you do every day that creates who you are, not what you do once a month or once week. The primary reason is that each day with every thought and every decision, we are wiring our brains to repeat feelings and actions by what is programmed into us. This is called neuroplasticity. When we understand its power over us, we can set up new habits that will rewire, take control and change how we view challenges and even ourselves.
We all face challenges, but looking back, would you describe it as a relatively smooth road?
My youth was extremely difficult both at home and at school. I experienced everything from abuse to poverty to rejection causing a struggle throughout my teen years. Yet I look back in gratitude because I believe that it is what taught me compassion for others and gave me a drive to make a difference and the strength to fight through, ultimately becoming what I am today making an impact globally.
Career positions in leadership presented challenges in learning early on how to lead from the heart. Sometimes, having to grow through mistakes I made that may have hurt others. However, most often, it came from the other direction. My desire to see others thrive grew even more due to working for many leaders who seemed to care more about profits that people. This just never sat right with me. Both myself and my team had to endure poor leadership methods without much thought about how their decisions might affect the people involved and hamper performance.
Business ownership endeavors were not always smooth sailing either. Sometimes, in the beginning, it was feast or famine, and I had to make the choice again and again that quitting was not an option. This required finding other ways to cut expenses or barter with others to continue business growth… Risk was necessary for success which taught me to embrace both risk and failure, enabling me to encourage others not to give up.
As you know, we're big fans of IPV Consulting. For our readers who might not be as familiar, what can you tell them about the brand?
IPV Consulting is grounded in cognitive training methods targeting the root of human behavior and/or organizational dysfunction. (Note: the first question about my story has a little about the foundation and core values of IPV)
IPV empowers clients to adopt the new concepts and patterns required for a higher standard of performance, both professionally and personally. Thus, producing internal and external changes within a person or within an organization for complete transformation.
– Neuropsychology combined with all services creating results from the inside out. We can teach the basics of a skill or practice, but until we change the way we are "wired," nothing truly changes.
– There is no "cookie cutter" approach – each package is carefully designed around the vision and goals of the individual or organization.
– All training is comprehensive and thorough in providing tangible tools and content before, during, and after services are rendered.
Services offered are:
Keynote, Corporate and Conference Speaker – Virtual Speaker & Trainer
Multiple, interactive Virtual Programs Available , also 2 hr., Half Day, Full Day, Two Day Retreats and Workshops  
IPV Group Leadership Mastery Course™  
5 in 5 Performance Coaching Program© & 3 Phase Executive Coaching Program 
Global Podcast, Reframe and Rewire 
All programs are highly interactive, producing new perceptions and new responses which lead to altered habits and lasting results transformation.
A few testimonies from clients:
REVIEWS FOR IPV COACHING PROGRAMS:
Michelle exceeded my expectations as a coach, and frankly was the best coaching experience I've EVER received! Michelle is extremely knowledgeable in brain science and how to marry it with a coaching plan that forms a sustainable path for personal growth. – R Crawford, VP National Sales, US Foods
IPV Consulting empowers you to push through the old mindsets and create the foundation necessary to build the person you always knew you could be.-  A. Galloway, Owner, Nate Fugitt Construction
I have noticed improved memory, better quality sleep to where I wake up feeling rested, and I have new tools and knowledge I can use to mentor and help others. I was engulfed by self-doubt. Now, my thoughts are consistently positive and encouraging. . .- H. Snider, Global Quality Management Systems, Amway
Michelle Steffes of IPV Consulting is THE best there is out there! My ability to pivot and shift into a more productive, positive mind model was/is one of the most liberating things I've learned. – W. Sanchez, Media Producer, WLS Communications
REVIEWS FOR IPV LEADERSHIP MASTERY COURSE
Michelle and her team are a pleasure to work with. High energy, engaging, and very responsive. The IPV Group Leadership Mastery Training was a huge success for our team.
– D. Geissbuhler, Area President, US Foods
With Michelle's direction the Gemini Media sales team was able to overcome challenges with corporate change both personally and professionally. . . Her monthly workshops are engaging and geared to every learning style.  – J. Maksimowski, Advertising Director, Gemini Media
Michelle is a top-notch professional. I highly recommend her for individual and group coaching. – L. Wideman, CEO, Meals on Wheels
REVIEWS FOR SPEAKING EVENTS & WORKSHOPS
If you are looking for a presenter who can create an engaging environment, allow your team to interact with one another, and participate in a few activities, IPV Consulting would be my top choice!  – M. Tuitel, Spectrum Health Hospitals
Hands down, her track was the best attended and had the most responses with amazing feedback! Michelle is very passionate about her work and is an enthusiastic engaging speaker that not only captivates your attention with topic content but also engages you as part of the learning. – D. Wood, CFO West Michigan Transport
Michelle was an amazing speaker for the Region V IIMC Meeting in Grand Rapids, MI. Over 70 City/Township municipal clerks from 5 states attended and all gave her rave reviews. – S. Bydalek, Region V Clerks IIMC
We're always looking for the lessons that can be learned in any situation, including tragic ones like the Covid-19 crisis. Are there any lessons you've learned that you can share?
Yes – In addition to what I already knew about the importance of keeping people connected with each other, I discovered creative ways to do this virtually. I had not explored virtual options previous to COVID, but with the onset in 2020, I realized I had to find a way to bring people together to work on solutions and to encourage one another.
I found that I could utilize online conference options combined with other tools and apps to create an interactive experience for corporate groups that were highly effective in creating synergy, collaboration, engagement, and even connectedness.
Most rewarding . . . I also made it a practice frequently reaching out to those whom I felt might be struggling or feeling alone to offer some words of encouragement that might help in a time when people were fearful and uncertain. I discovered that even a few small words of kindness can make a huge impact in the lives of others around you.
As stated at the beginning, It's ALWAYS about the PEOPLE!
Contact Info: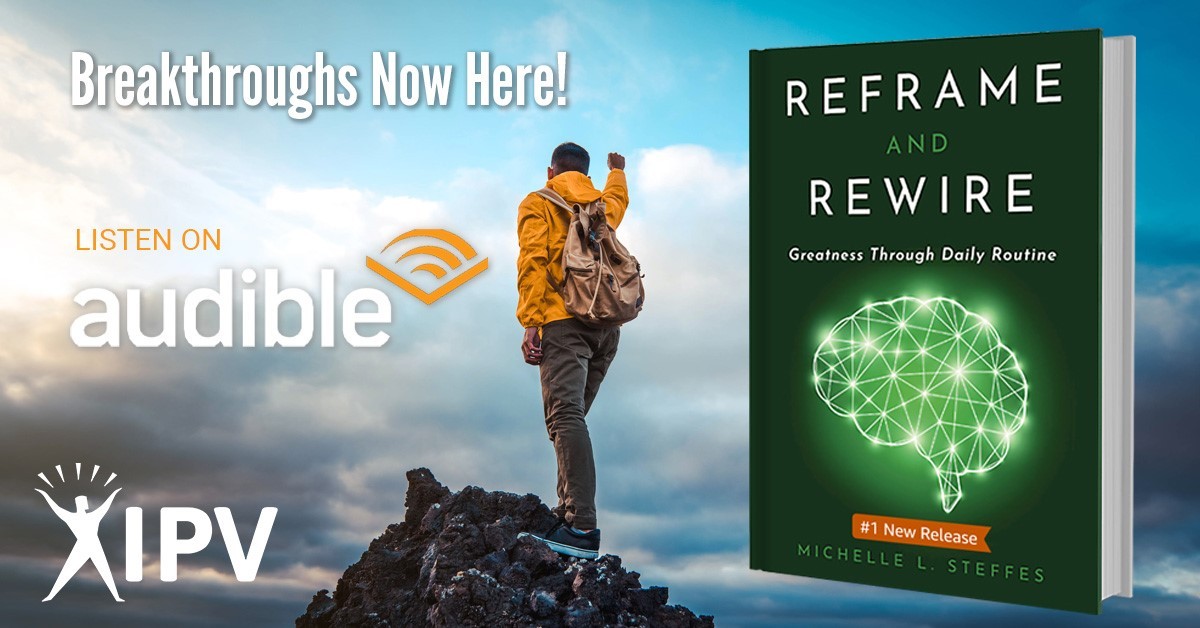 Suggest a Story:
 VoyageMichigan is built on recommendations from the community; it's how we uncover hidden gems, so if you or someone you know deserves recognition please let us know 
here.