Today we'd like to introduce you to John Lawrence. Them and their team share their story with us below:
John E. Lawrence, a lifelong resident of Ypsilanti is one of Michigan's most talented and respected guitarists. Mr. Lawrence credits his musical talents first and foremost to God, then to the late Dr. Morris J. Lawrence Jr. (no relation). Dr. Lawrence was an instructor and chair of the Music Department at Washtenaw Community College (WCC). Under the tutelage of Dr. Lawrence, John was challenged and inspired to continuously improve his skills as a guitarist. 
John Lawrence has published 16 instructional guitar books (three by Mel Bey Publishing), produced four DVDs, and recorded 10 CDs. Mr. Lawrence was employed by WCC in Ann Arbor, MI for 36 years, retiring on May 4, 2015. He served as Chair of the Performing Arts Department, Head of the Music Performance Program, and was an instructor in the department. Within the first two years as department head, he developed 25 new courses and three Certificate Programs (Guitar Studies, Piano Studies, Music Production, and Engineering). He also published a textbook for a course that he developed entitled "Self-Management for the Working Artist," which educates students on how to make a living in the music business. 
A hallmark of Mr. Lawrence's tenure at WCC is his creation of the "Living Legends Series," which provided a stage for famous recording artists to be interviewed and share their life stories in front of a live audience followed by a question-and-answer period. The evening culminated with a concert. The program provided WCC students first-hand knowledge from musical legends. The series hosted artists such as Mavis Staples, The Four Tops, Ashford and Simpson, Earl Klugh, and The Temptations. 
In the realm of performance, John served as musical director and lead guitarist for vocalist Carl Carlton, who was the opening act for such famed artists as Smokey Robinson, Chaka Khan, Lionel Richie, and the Commodores, Rick James, Teena Marie, Frankie Beverly, and Maze. He has made television appearances on three nationally syndicated programs: Kelly & Company, PM Magazine, and Good Morning America. 
On July 6, 2014, John embarked on a new challenge as the Musical Director at the newly formed Empowerment Church under the spiritual leadership of Rev. Dr. Carlyle Fielding Stewart, III. In its inaugural year, the church has grown to over eight hundred members. 
Mr. Lawrence is the recipient of numerous awards and recognitions. Most notable are the 2008 Washtenaw Community College Morris J. Lawrence Award, presented by the President of the College. It is the highest honor given to a faculty member. On May 28, 2015, he received a Special Tribute from the State of Michigan signed by Governor Rick Snyder, six state legislators, and presented by State Representative David Rutledge for John's remarkable years of service at Washtenaw Community College and the greater community as a whole. 
Ypsilanti Jazz Concert Series returns this summer with new name and location 
The John E. Lawrence Summer Jazz Concert Series (formerly the Frog Island Jazz Concert Series) is moving to a new and significantly larger location in Ypsilanti Township at Ford Lake Park. 
This move is due to an expected increase in attendance. Last year's concert series nearly doubled in size each show, beginning with 800 attendees at the opening event. Midway through the series the concerts were drawing more than 5,000 attendees per show. The last show of the series attracted 10,000 concert-goers who came to see saxophonist Randy Scott on Labor Day weekend. 
Scott will be the opening act this year on July 1st. "The plan is to set the bar high and then go up from there," said Lawrence. 
This year's concert series will feature a new array of nationally-known recording artists from the local scene as well as international recording artists such as Jeff Lorber Fusion. Lorber is a Grammy Award-winning keyboardist/producer and composer who helped create the genre known as "smooth jazz". Lorber will close out the series on Labor Day weekend. Saxophonist Paula Atherton, a smooth jazz sensation out of New York, and the legendary Dr. Jessie McGuire, "The Power Trumpet", will return to his hometown of Ypsilanti from Phoenix, Arizona after a 25-year hiatus for a rare command performance of jazz, funk, and gospel. 
Representing the local scene, a potent mix of last year's favorites will be returning to the stage, including saxophonists Randy Scott and Lord Yancyy. Frog Island Jazz Festival founder John E. Lawrence, a native of Ypsilanti who's new single Movin' Up To The Top is climbing the charts, will also be featured. Lawrence is widely respected as one of the best guitarists in Michigan and the region. He is also admired for his skills as a music educator and producer who taught for years at Washtenaw Community College, and whose instructional books and videos are distributed nationally by Mel Bay, one of the largest music publishing companies in the country. 
"All of these phenomenal musicians are coming to my hometown of Ypsilanti, and I'm really excited to have this opportunity to share such great music with our community," said Lawrence. "This year's lineup, like last year's, is guaranteed to please. If you missed it last year, don't make that mistake in 2022. Come out and see for yourself what's happening here. I promise you won't be disappointed." 
For more information visit the official website at Home | John E Lawrence Jazz or email johnelaw@sbcglobal.net or call John at: 734-635-5446 
For Immediate Release 
CONTACT: John E. Lawrence 
734-635-5446 
johnelaw@sbcglobal.net 
Guitarist John E. Lawrence Teams Up with Grammy Award Winning Artist Jeff Lorber for Their New Single "Leather Jacket" 
YPSILANTI, MI (MAY 25, 2022) – Fans of the smooth jazz genre are in for a treat with the soon-to-be-released single "Leather Jacket". The song, which is a collaboration between guitarist and Ypsilanti native, John E. Lawrence, and Grammy Award-winning artist and one of the architects of the smooth jazz genre, Jeff Lorber. The official release date is slated for July 5, coinciding with the opening week of the John E. Lawrence Summer Jazz Series. 
The second annual John E. Lawrence Summer Jazz Series runs for 10 weeks, every Friday from July-September, and is free to the public. Originally held at Ypsilanti's Riverside Park in 2021, John decided to move the series to Ypsilanti Township at Ford Lake Park to accommodate the growing number of concertgoers. An impressive lineup of jazz musicians is slated to perform. For more information, visit www.johnlawrencejazz.com. 
Jeff Lorber will close out the John E. Lawrence Summer Jazz Series with an all-star band featuring Jimmy Haslip (bass), and Sonny Emory (drums). To cap off the night, John E. Lawrence will join Jeff Lorber on stage for a world premiere performance of "Leather Jacket". This will be the first time the song will be performed live anywhere in the world, and to mark the momentous occasion, John is requesting that everyone in attendance wear a leather jacket. The show will be recorded and livestreamed, and there will be a drone flying above the crowd taking pictures and video to commemorate. 
This musical partnership has been months in the making. In January of 2022, John reached out to Jeff to see if he would be interested in producing a song that John had written. Upon agreeing that John's song might not have the mass appeal needed for today's smooth jazz market, Jeff suggested they team up and write a song together from scratch. John was elated to be writing and recording with one of his musical idols. "I have been following Jeff Lorber since the beginning of his career", said John, "and to have the opportunity to create with him has been a tremendous honor." 
To kickstart the process, Jeff asked John to send him some titles of songs from today's smooth jazz genre that he liked so he could get a better idea of the style John was after. Jeff agreed to write three songs, with John selecting one of the three for their collaboration. It didn't take long. After a month, Jeff sent the first song over, and according to John, "I was knocked off my feet. I told him this is the one I want to work with. It's a homerun. And as we began to work on the song, I knew we had something special. The song was fresh and unique, and it has a place today's commercial market." Jeff concurred. He told John, "It was fun to work on this. Hopefully, I can come up with more stuff for you. After you gave me your list of all your favorite records and artists, I managed to find that groove concept and chord progression, and you did a great job playing on it. Hopefully, this is the start of many more." 
For more information on John E. Lawrence, Jeff Lorber, and the other partners on "Leather Jacket", please visit the following links: 
John E. Lawrence 
Jeff Lorber 
Gary Novak 
Peter Mokran 
The John E. Lawrence Summer Jazz Concert Series will be held at Ford Lake Park, located at 9075 S. Huron River Dr. in Ypsilanti Township. The free summer concerts will continue all summer long on Friday evenings beginning July 1, 2022, and ending September 2, 2022. 
I'm sure you wouldn't say it's been obstacle-free, but so far would you say the journey has been a fairly smooth road?
In December 2018 I decided to devote all of my time to recording a new CD that would be my masterpiece a CD of that would culminate the sum of all of my musical talent knowledge and abilities. The CD that would incorporate my composing and arranging and producing skills. I devoted every minute that I was awake to working in the recording studio for four months straight only stopping to sleep and to eat. My guitar was literally in my hands fifteen to twenty hours a day and I worked around the clock. My initial goal was to write and record thirty songs and choose the best twelve songs to put on a CD. The more I got into the project more productive I became. Songs started coming to me every day sometimes two and three songs per day. Ideas for songs would come to me when I least expected them. It was as if melodies were all around me floating in the air and all I have to do is reach up and grab one and create a song. I literally did not go outside for days at a time, especially during the winter months. At the end of three months, I had written and recorded sixty new compositions and ten remakes of songs that I have always enjoyed listening to.
I continued to work and it ended up being a two year musical journey that resulted in me writing and recording over two hundred and forty songs. Now the hardest part is to narrow seventy songs down to twelve.
I'm still composing and arranging and producing songs every day and I realize that this project will never be finished so, I am going to just stop and put the CD out for the world to enjoy.
My music is considered smooth jazz even though I incorporate musical elements from several styles. Music that has been successful and has stood test of time such as: Motown, R&B, the Sound of Philadelphia, Latin, Straight-ahead Jazz, and Jazz fusion. My goal is to release a CD that is made up of songs that the listener can listen to and enjoy straight through without having to skip over songs. I want every song to be a masterpiece. The title of my CD is "Masterpiece" I have written and recorded over three hundred songs since I began this journey.
As you know, we're big fans of John E. Lawrence Community Entertainment. For our readers who might not be as familiar what can you tell them about the brand?
We provide free smooth jazz concerts to Ypsilanti and surrounding communities on Fridays from 7:00 pm until 9:00 pm. from July 1, 2022, through September 2, 2022. At Ford Lake Park 9075 S. Huron River Dr. Ypsilanti MI 48197. We have partnered with Ypsilanti Township to make this year's event even better than last year's. 
The concerts are first-class entertainment from the recording artist to the stage, sound, and lighting. All of our artists are world-class musicians such as: Grammy Award-Winning keyboardist, composer, arranger, and producer, Jeff Lorber. Other renowned recording artists include Randy Scott, Lord Yancyy, Lin Rountree, Dr. Jessie McGuire, and Paula Atherton to name a few. 
I want your readers to know that 
when they hear the name John E. Lawrence associated with a production, it means quality. I believe in making the production as spectacular as I can make it and trust that God will make a way for it to come to pass. When Gods gives you a vision, he gives you provision. 
What does success mean to you?
I define success as being able to do what you love to, something that you would do twenty-four hours a day if you could and make a living doing it. God has blessed me to be able to live my life that way. 
I began playing the guitar at the age of nine and I am now sixty-seven and I still practice every day and I am still learning and growing. 
I love sharing and performing that is why I started the John E. Lawrence Summer Jazz Series. 
Pricing:
The concerts are free but there is a $5.00 Parking Fee
Contact Info: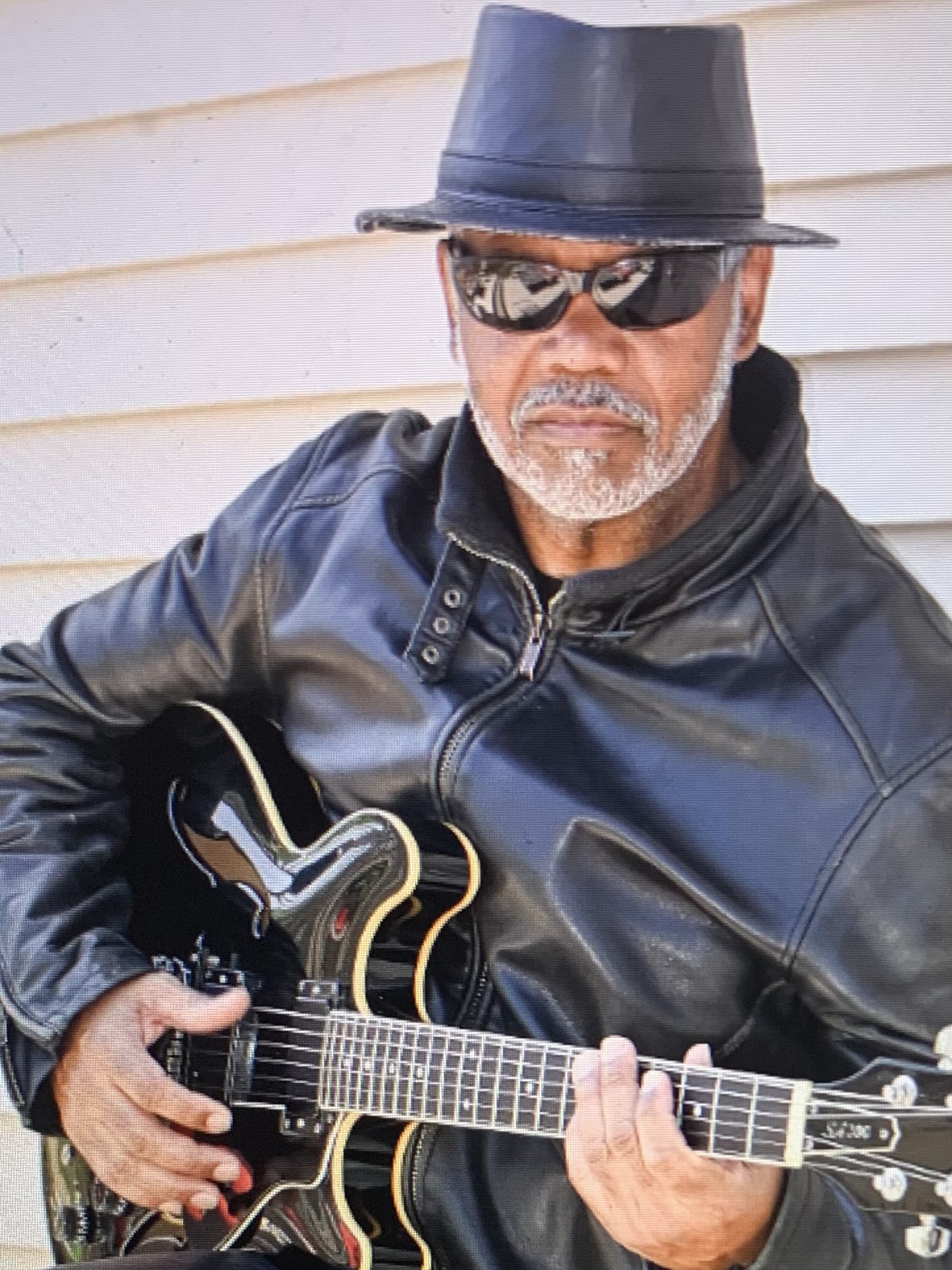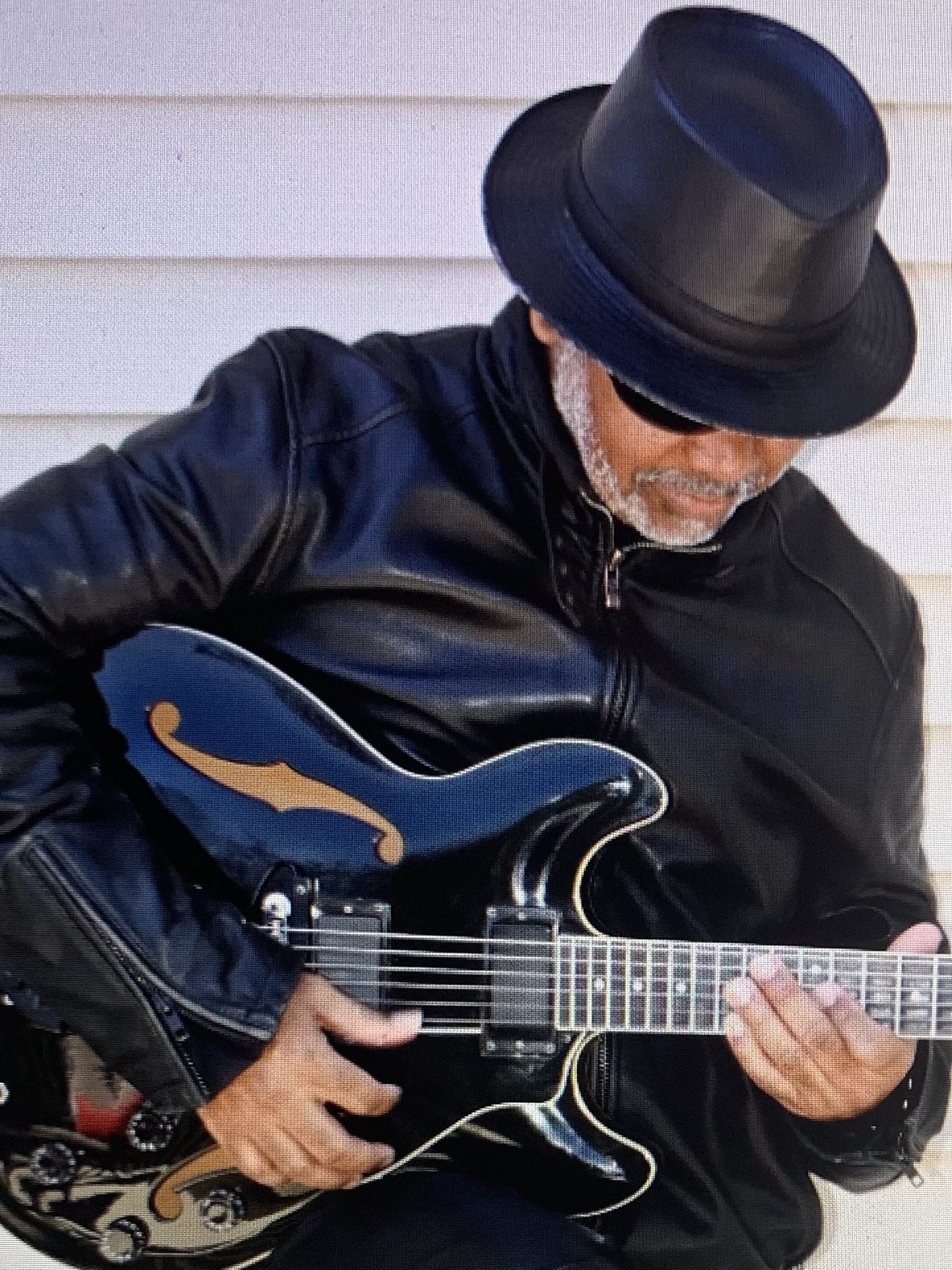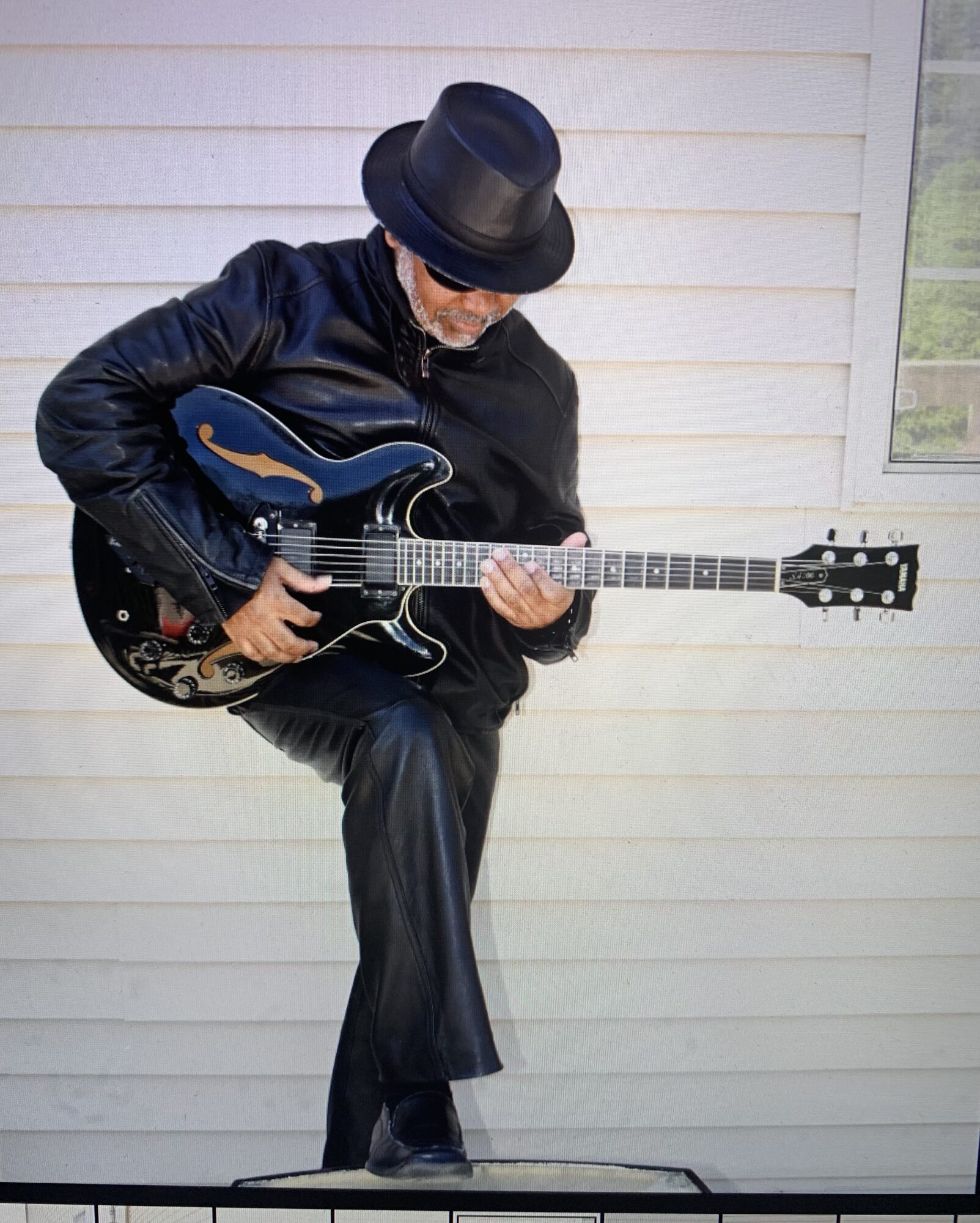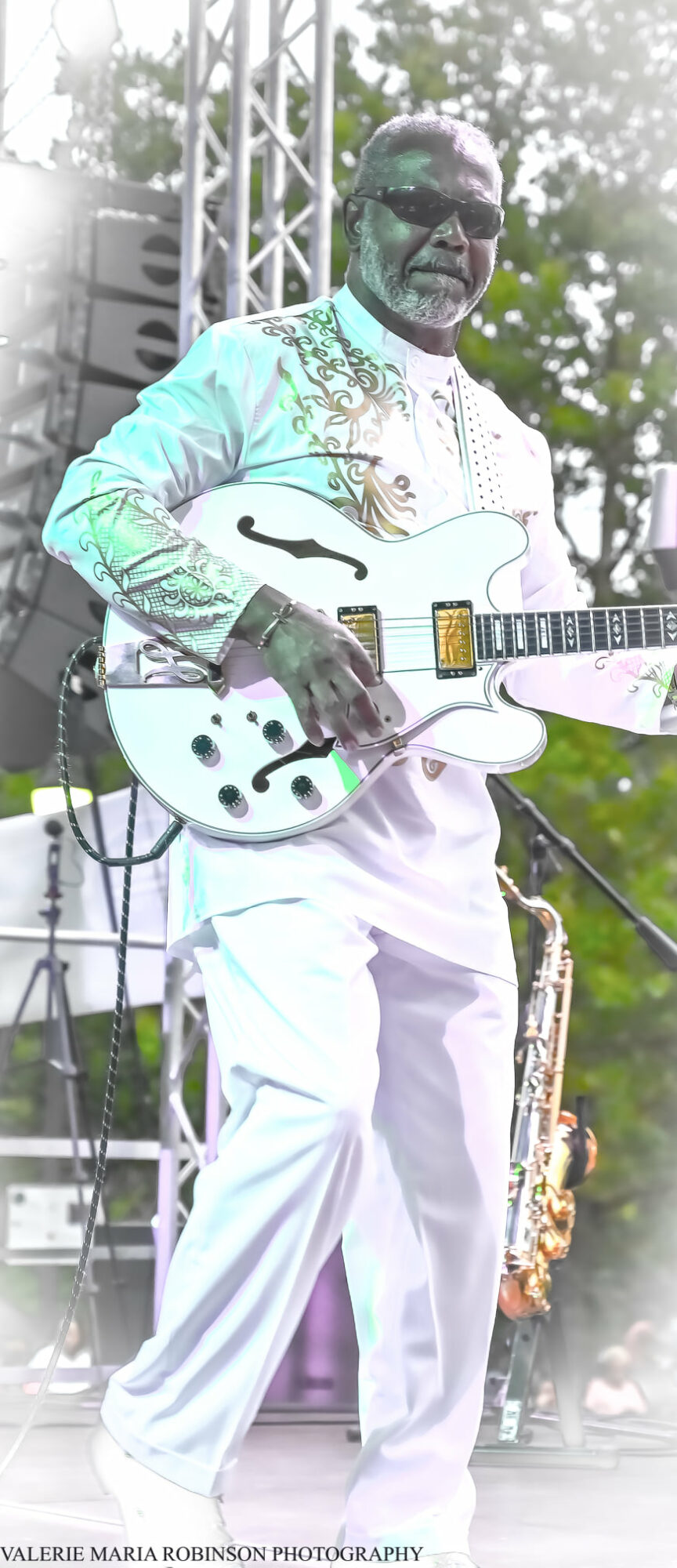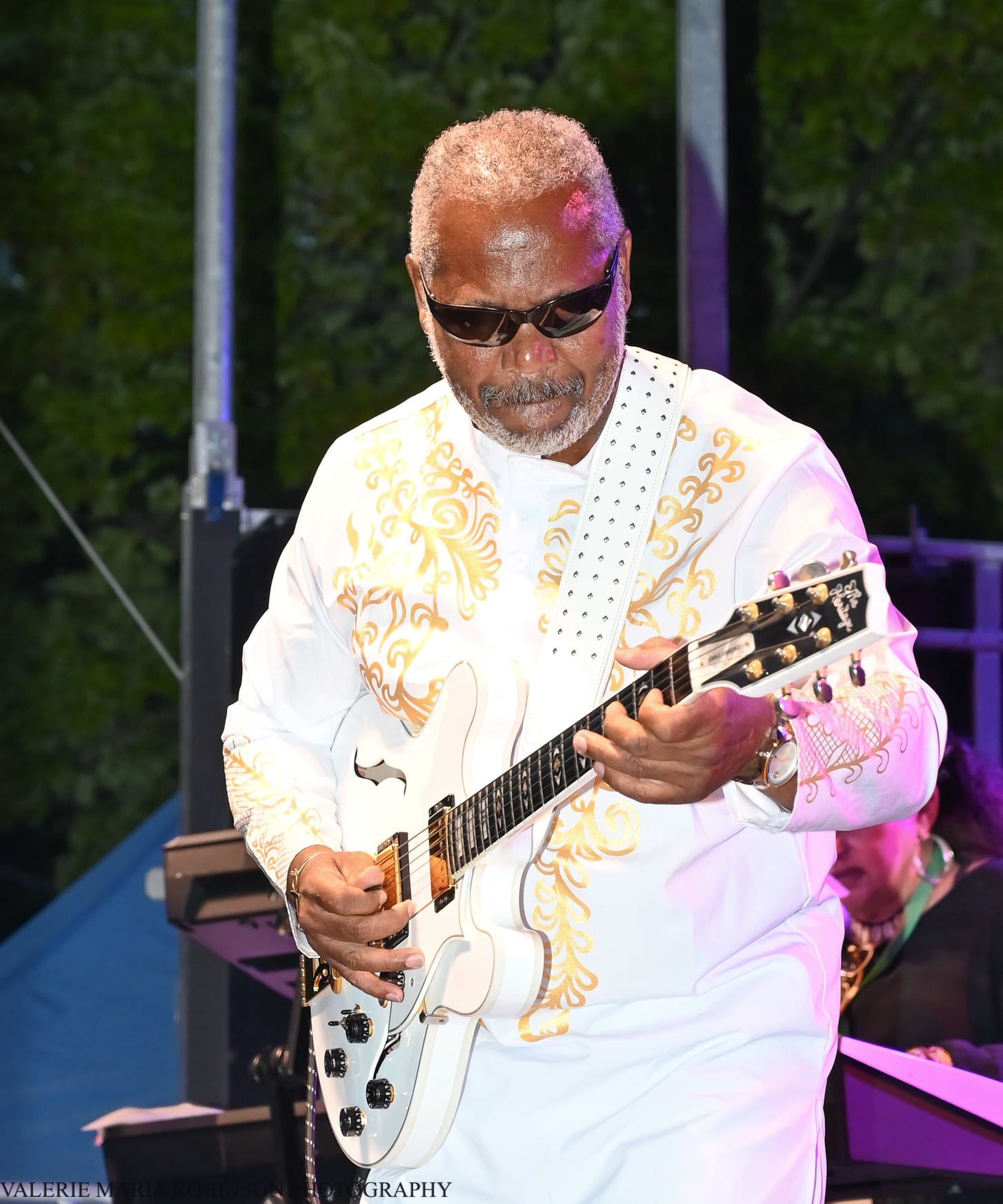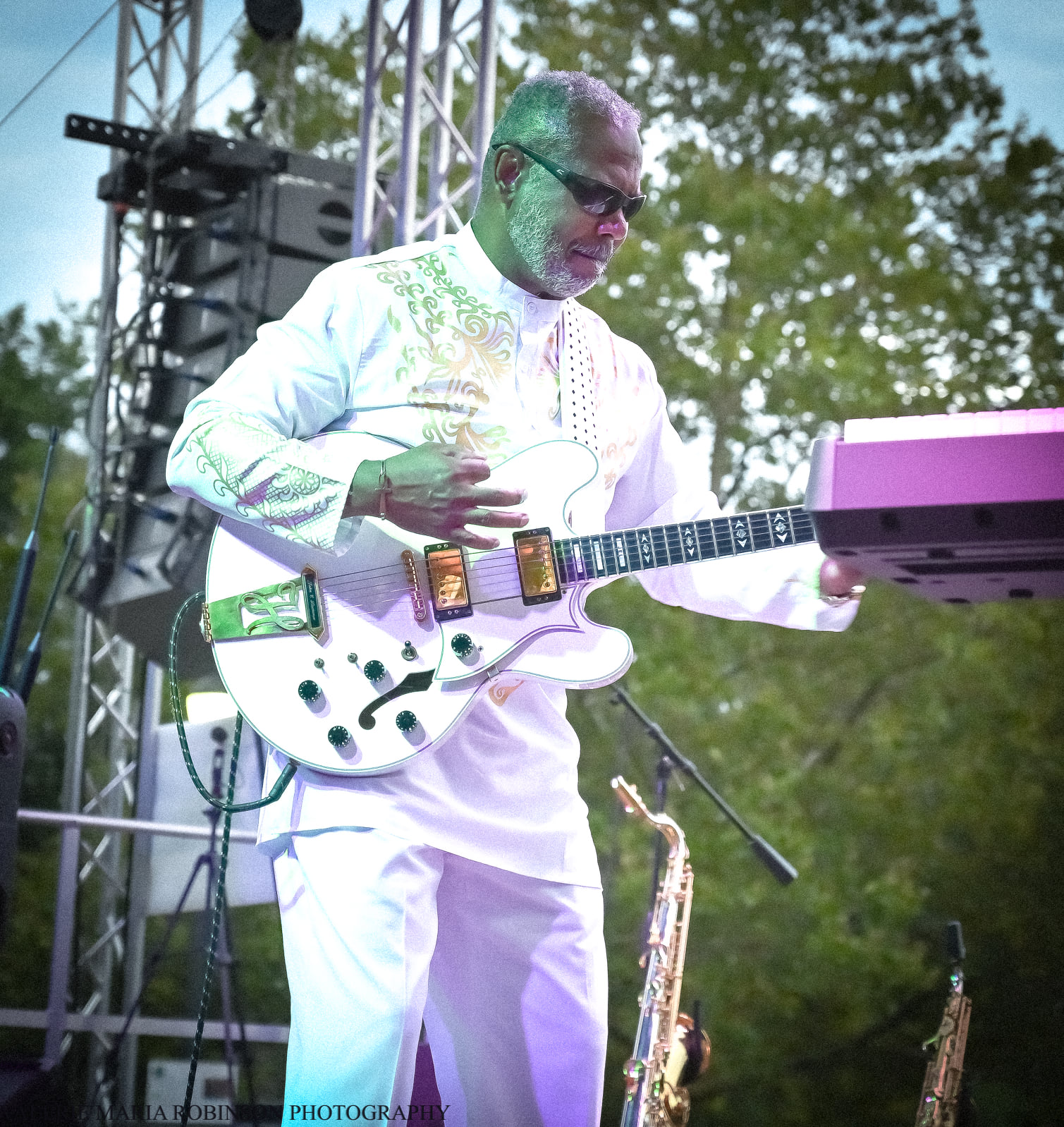 Image Credits
Valerie Robinson
Suggest a Story:
 VoyageMichigan is built on recommendations from the community; it's how we uncover hidden gems, so if you or someone you know deserves recognition please let us know 
here.