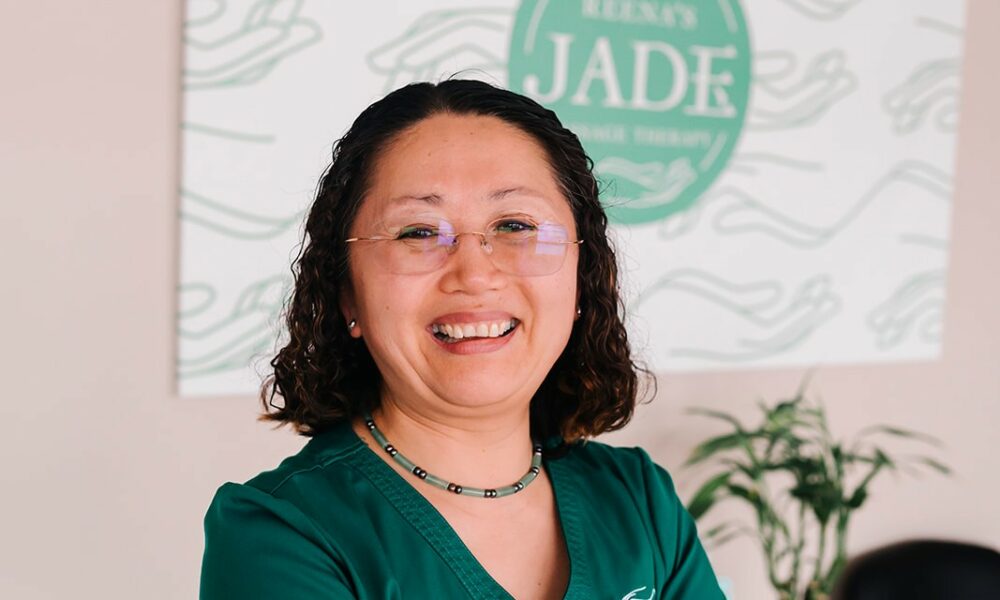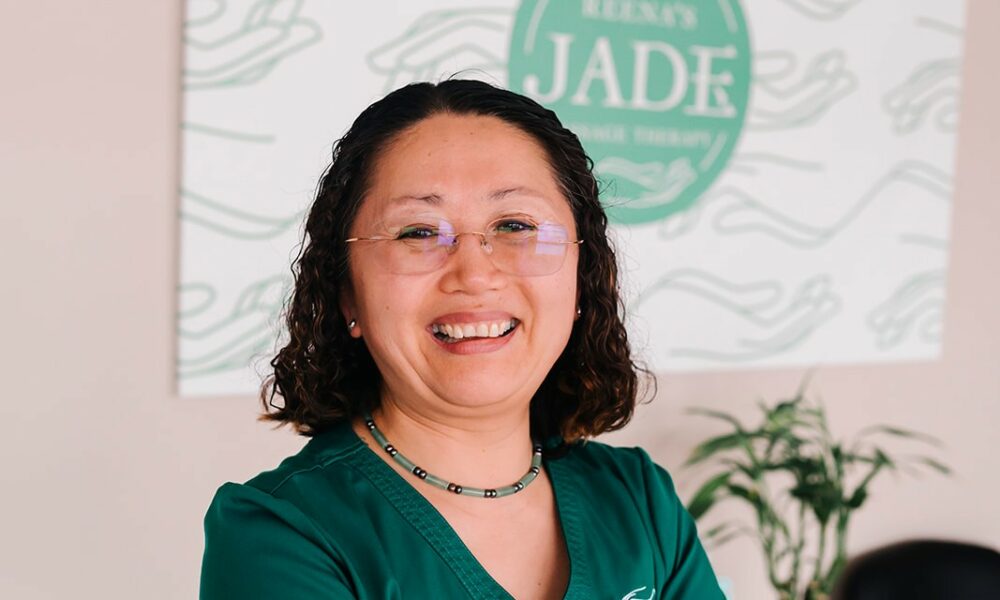 Today we'd like to introduce you to Reena Ren. 
Reena, we appreciate you taking the time to share your story with us today. Where does your story begin?
I grew up in rural China in the north part of the country. My parents, brother, and I lived on a small farm in a poor village so small it doesn't have a name. We lived in a one-room house with no plumbing or electricity, slept on a hard concrete platform, and lived the best we could with very little. 
Going to school cost money and so when I finished 9th grade, I left home for a nearby city to work in a clothing factory. The wages were low, no more than $20 per month, and the hours were very long. I lived in a dormitory with many other young women, all working in the factory. I missed home but never had enough money to buy a bus ticket to go and see my family. 
One night after work I borrowed a friend's bicycle and pedaled for three hours through the dark, deserted rural roads to reach my parent's house. I remember savoring each spoon of my mum's homemade soup that I associated with comfort and home. After that brief reunion, I had to ride the bicycle for another three hours to get back to work. 
As time went on, I moved to other jobs such as working in a buffet and serving food in a restaurant. The wages were a little better, but I still felt that my opportunities were limited. Then, I was very fortunate to become friends with a woman whose family had a connection to a massage company with many studios that provided high-quality massage therapy to clients. I jumped at the chance to train in massage techniques such as deep tissue, reflexology, and Swedish massage, and soon found myself working at one of the studios. 
A big turning point in my life happened in 2011 when, through my massage therapy connections, I was asked if I was interested in going to the United States to work. Sometimes I wonder where I found the courage to say yes to this opportunity because as a non-English speaker, with little money, no idea of what it would be like living and working in the US, it was a scary thing to do. But in my heart, I recognized that this was a once-in-a-lifetime opportunity and I shouldn't say no. 
I stepped off the plane in Los Angeles, and with the help of a Chinese friend already living there, began to work as a massage therapist and found a place to live. For $10 per night, I was able to rent a very small room in a house that had been carved up into a dozen rooms and share a bathroom and a kitchen with eleven other women. Living in the dormitory was not easy. I observed that while some people are very considerate, others could be the extreme opposite! 
Through conversations and connections with Chinese women who were also working in the profession, I heard about other massage therapy jobs and for the next three years, I moved from one studio to another, from one city to another. I lived in so many different US cities, I'm not sure if I can recall them all. 
In 2012, while working in Lansing, MI, a man walked in wanting a massage to relieve his tight muscles from his long drive from Pennsylvania. Little did I know that at that moment my life changed; we fell in love and got married in 2014. 
For a long time, I have wanted the freedom and responsibility of having my own business and being my own boss. Therefore, it was such a dream come true when the most exciting thing happened this year in February: I opened my own studio, Reena's Jade Massage Therapy in Midland, MI. 
My life now is so different from my beginnings, and I am grateful for the things I have been able to do with Holt's encouragement and support. His belief in my abilities to run my own business and his business knowledge have been crucial to the successful opening of Reena's Jade Massage Therapy. 
Alright, so let's dig a little deeper into the story – has it been an easy path overall, and if not, what were the challenges you've had to overcome?
Sometimes I wonder how I found the courage to come to the US. There is no doubt that I wanted the opportunity, but it was risky for me because I had so little understanding of America and I didn't speak English when I first came. 
It was hard to leave my home country of China, hard to leave my family and community, my Chinese culture, and all the food that I love. It was scary to arrive in Los Angeles with very little money and find myself to be dependent on the advice of others on how to find a place to live, where to shop for food, how to find employment, and how to fill out paperwork. I think this experience was hard, but it taught me to be resilient and flexible. I learned to 'go with the flow'. 
Finances have always been a challenge for me because when I lived in China and in my first few years in the United States, I never had much money. For years, I felt that I just couldn't improve my quality of life. I am lucky, though, because my husband, Holt, has been so supportive and has equipped me with so many tools that I need to be successful. Early on, he signed me up for English language classes and encouraged me to get as much education as I can. The more I learn, the more comfortable I am in my American community, the better I get in navigating day-to-day challenges. 
When I decided to start my own business, I had to overcome worries that I wouldn't be financially successful. I think most people who are starting their own business worry about startup costs and cash flow because they know it takes time to get a business established and build up a customer base. I'm sure I'm no different from other entrepreneurs who have these worries. 
Great, so let's talk business. Can you tell our readers more about what you do and what you think sets you apart from others?
I am a licensed Massage Therapist in the state of Michigan as well as a Certified Nursing Assistant. Through my years of practice, I am confident in my ability to easily put clients at ease, understand their health and wellness goals, and customize a massage therapy session that is focused on their individual needs. 
I have come to understand that being a good massage therapist isn't just about great technique. It also includes caring about my clients' health and well-being. My strong desire to maintain focused, long-term care for my clients motivated me to open Reena's Jade Massage Therapy. 
Developing a good business plan took time and a lot of hashing through ideas. I couldn't have done it without the help and support of my husband, Holt. He is a professor at Central Michigan University were he teaches business administration courses and is an expert on marketing. With his expertise, we were able to take our ideas for my business and transform them into a practical, working studio. 
I am proud of the wide range of massage services I offer, the warm and welcoming ambiance of my studio and its practical conveniences such as having a washer and dryer to do the mountains of laundry that a massage therapy business creates! 
One of the best massage modalities that I offer is Ashiatsu DeepFeet Bar Therapy, where feet are used to massage a client. This massage technique is not as popular as Swedish or Deep Tissue Massage, which are done with hands, but for some clients, it is their favorite. 
As I step into the first year of my business, I am excited to see my growing clientele. I appreciate the positive feedback that I have received, and I look forward to many more years building caring and meaningful relationships with them. My main goal is to help my clients achieve a more relaxed lifestyle and live pain-free. 
What would you say has been one of the most important lessons you've learned?
When I think about where I began life in rural China with no money to spare and very little opportunity to improve my quality of life, I am amazed at where I am now. 
My life now is so full of good things and good people. I know that I had to have courage to take the risks that I took, but I also know that some of my good fortune was just that – good fortune. At certain points in my life, such as when I met Holt, I was in the right place at the right time and as luck would have it, along came a very kind and loving person who then became my husband. 
I am grateful to the many people in my life who have helped me along the way. And so, I strive to treat my clients with the same kindness and help that I have received from others by helping them relax and be healthier and improve their lives. 
I hope that I can take the lessons of kindness, caring, and empathy that people have taught me in my life and share them with my clients. 
Pricing:
90 mins. Swedish Massage $110
90 mins. Deep Tissue Massage $120
90 mins. Ashiatsu Deepfeet Bar Therapy $130
90 mins. Hot Stone Massage $120
60 mins. Lymphatic Drainage Therapy $85
Contact Info: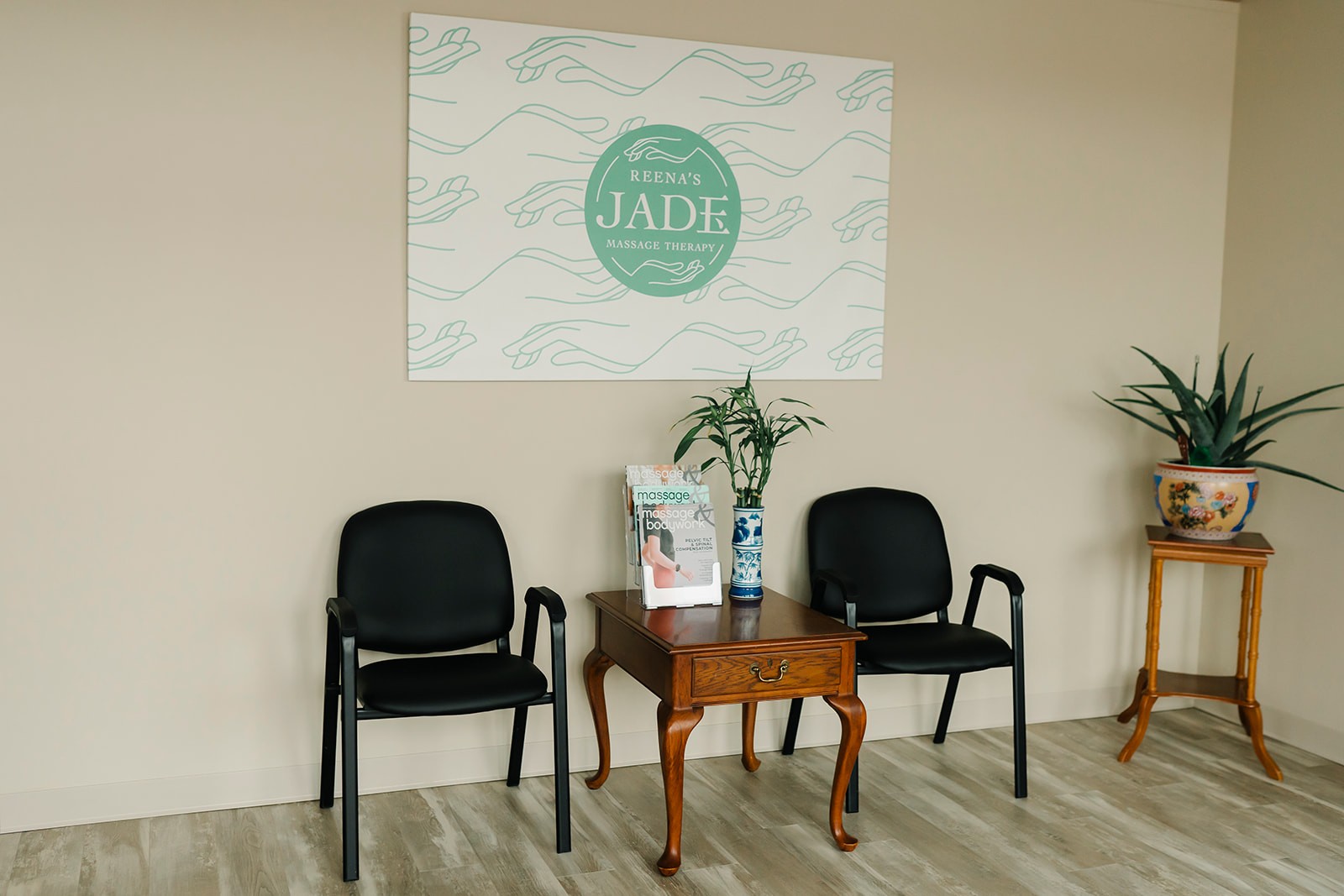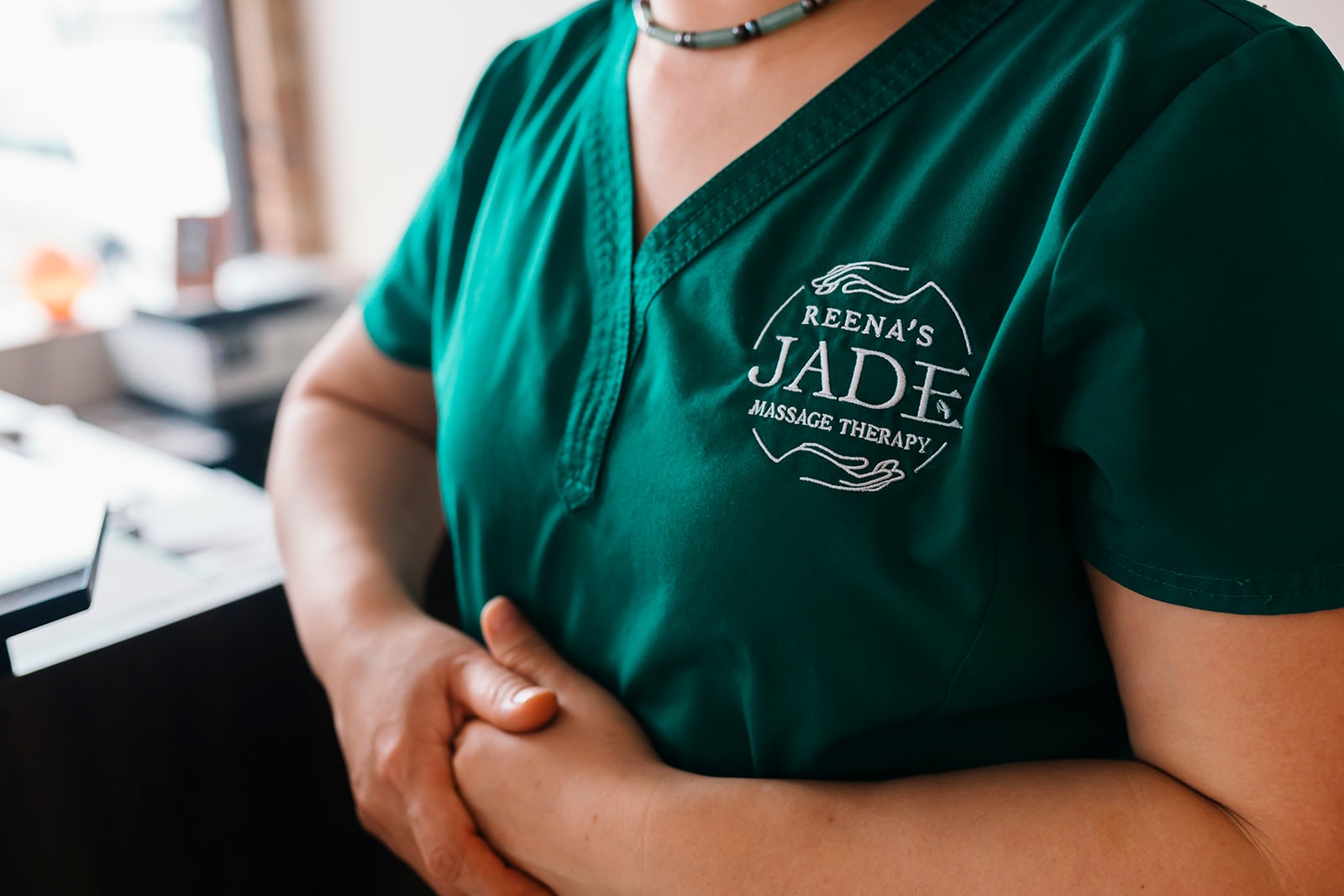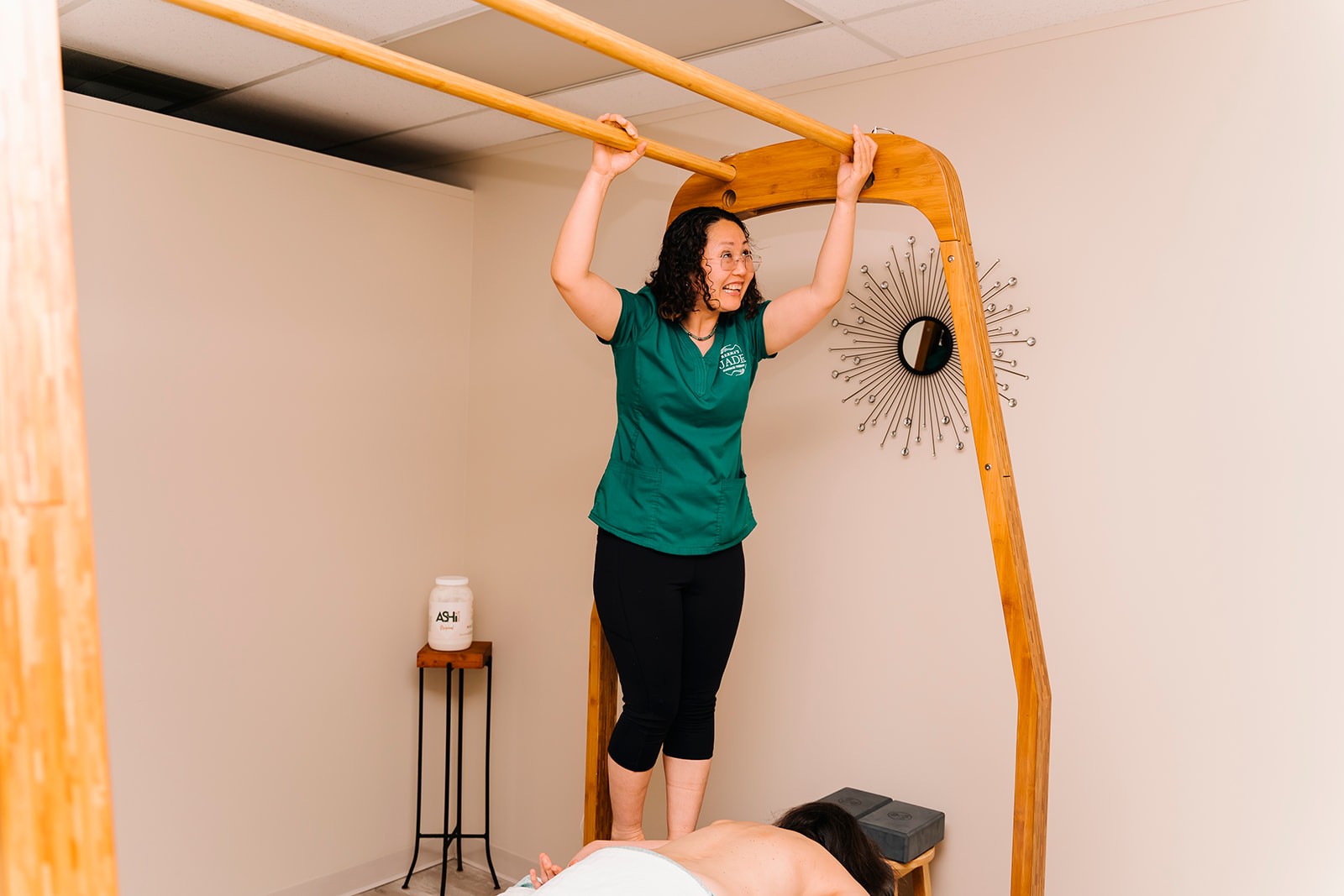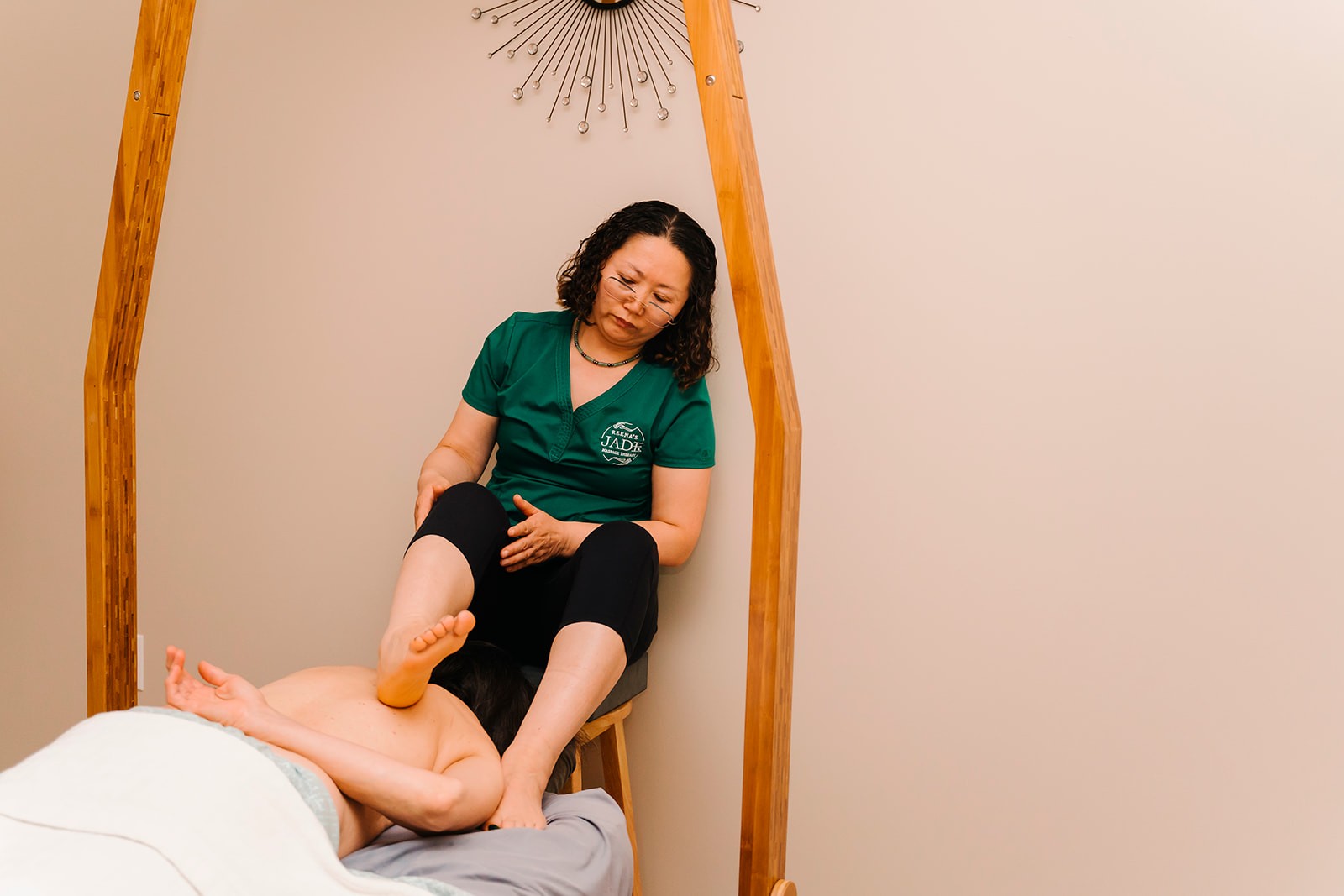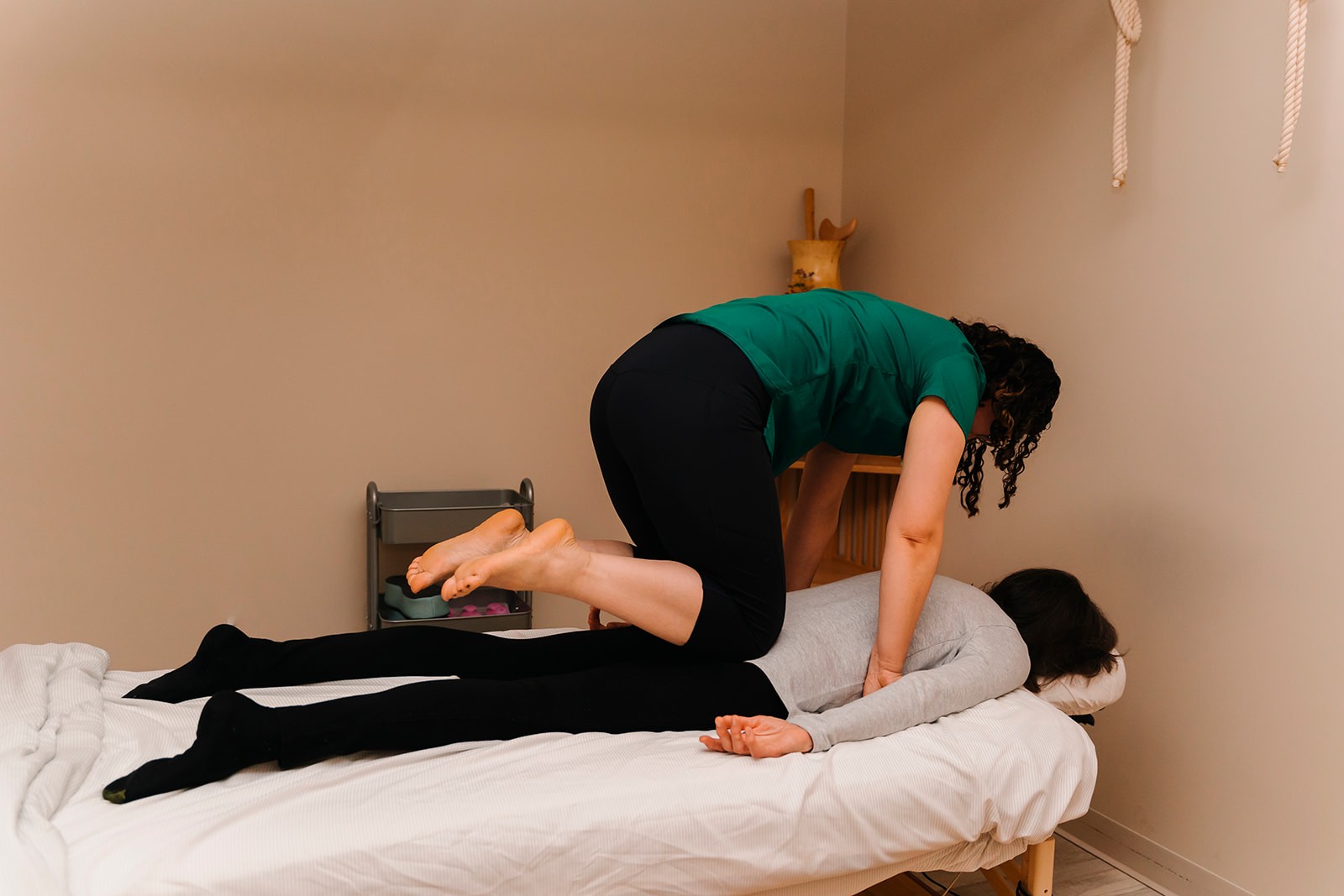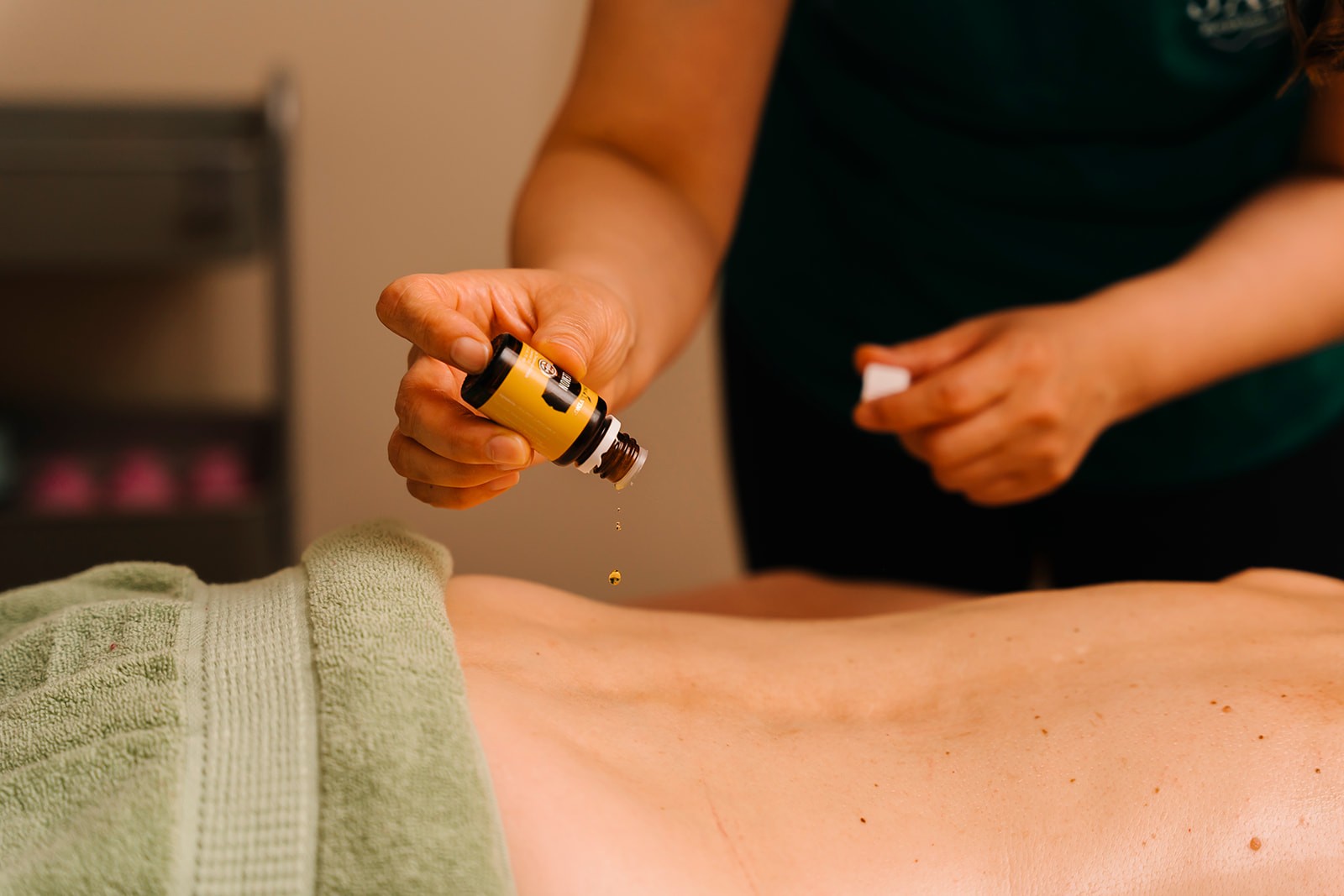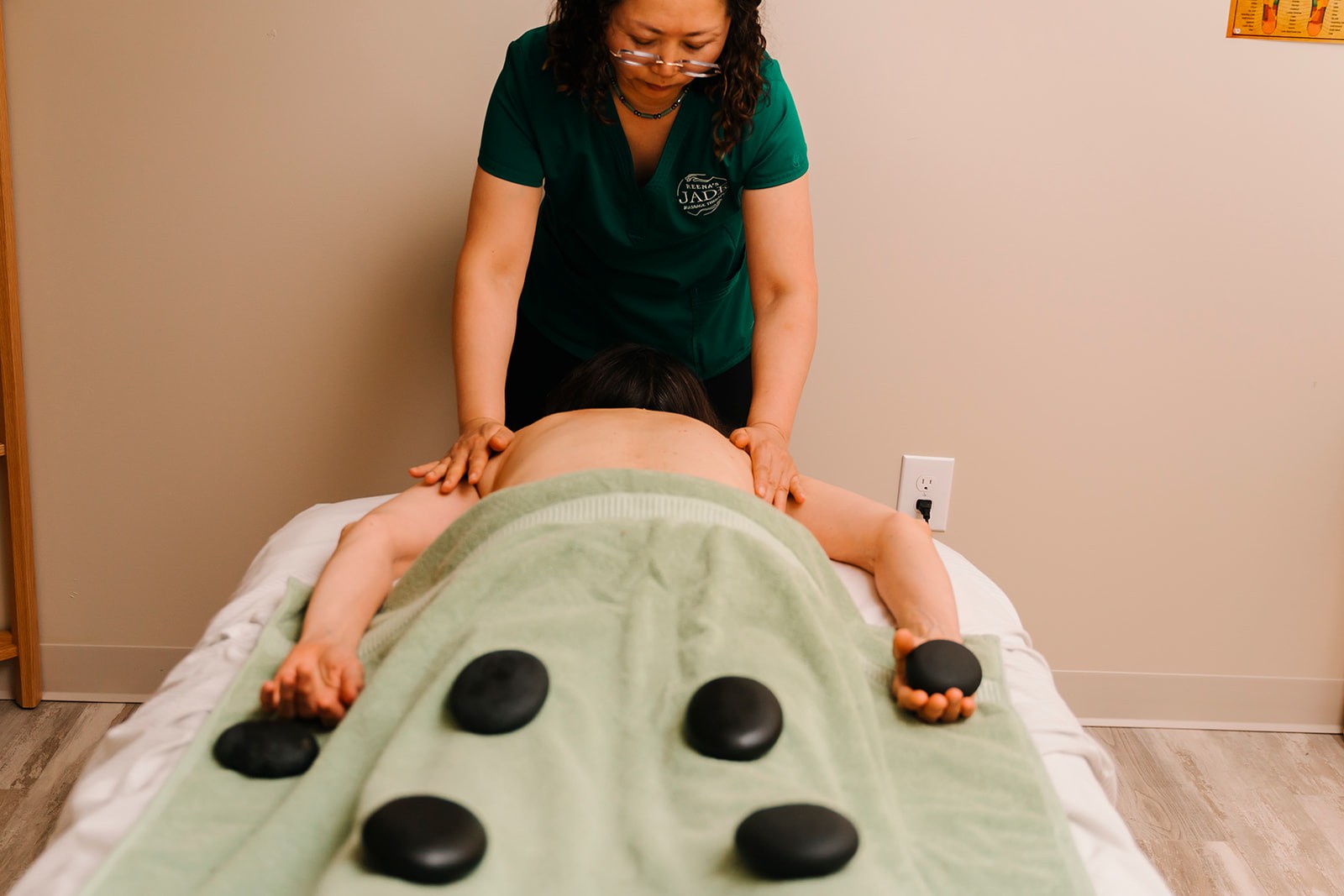 Image Credits
Evie & Jr. Photography
Suggest a Story:
 VoyageMichigan is built on recommendations from the community; it's how we uncover hidden gems, so if you or someone you know deserves recognition please let us know 
here.