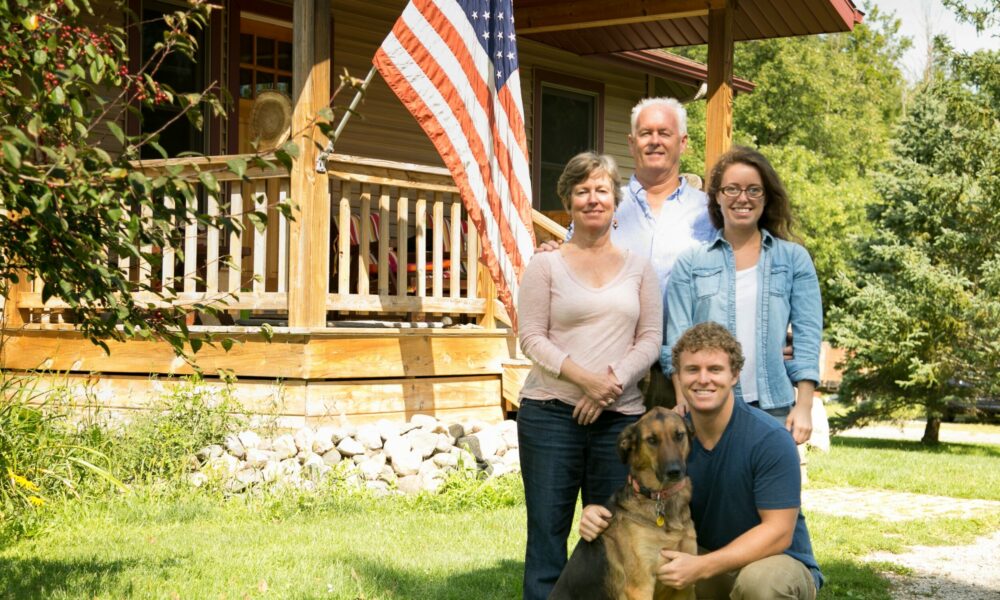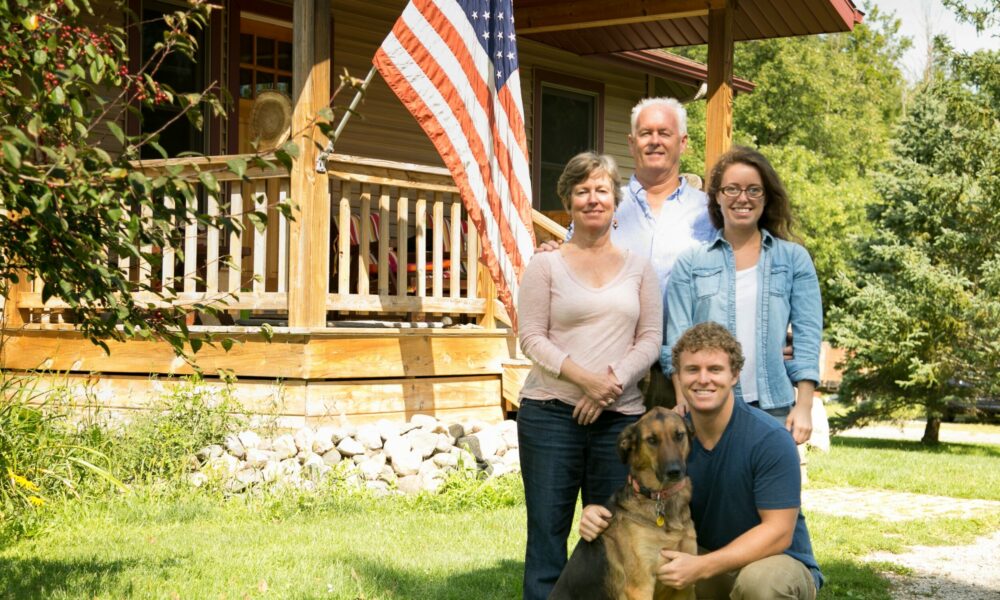 Today we'd like to introduce you to the O'Mara family. Ariel O'Mara shares their story with us below:
O'Mara Sprung Floors is the fruition of a long-time dream, the seed of which sprouted and bloomed in the O'Mara family's backyard workshop over 25 years ago. In 1996 Ed O'Mara built and sold his first modular sprung dance floor, with his own patented Cable-Tuned™ installation system, to the Flint Institute of Arts. Several years earlier, while building a dance studio for his wife, Mary O'Mara, he began designing his unique assembly system. This was the second dance studio he had built and he had found both a surprising hole in the sprung dance floor scene and an opportunity to create the manufacturing business of his dreams.
It began when Ed O'Mara was a young man. During his years of employment in the construction and aerospace and machine tooling industries, and later as an independent precision remodeling contractor, he dreamt of creating his own manufacturing business. Ed built his wife Mary's first dance studio in the upstairs of a church in the city of Chicago, and her second in an old flower shop just outside Flint city limits, after they moved back to Mary's home turf. In building the first studio, Ed hefted large, heavy panels up steep narrow stairs to create a permanently installed dance floor. And in building the second, he realized that there were no good options for a high-quality, custom-sized, smoothly installed, sprung dance floor. So, Ed drew upon his knowledge gained over the years to create a system utilizing pre-constructed modular sprung panels attached by aircraft cables. This unique assembly makes for easy installation by the end user (even if they're not a contractor!). The O'Mara Sprung Floors Cable-Tuned™ system allows for simple portability and adds to the overall resilience and performance of the floor.
After a decade of manufacturing large-scale sprung dance floors in the backyard workshop, hiring neighbors to help, and sending and receiving full-size semi shipments and deliveries at the end of a dirt, dead-end, residential street, we experienced a boom in business that allowed us to purchase our industrial manufacturing space in Flint, across from a now-demolished auto assembly plant. We now have two CNC machines, three full-time shop production technicians, a team of contracted help in the technical and digital realms, plus the full family of four, Mary, Ed, and children, EJ and Ariel, who have been here since the beginning. We source our materials locally, manufacture exclusively in Flint, Michigan, and ship both sprung dance floors and energizing "anti-fatigue" floors sized from eight square feet to thousands of square feet, locally and globally.
We all face challenges, but looking back would you describe it as a relatively smooth road?
Creating a small USA-based manufacturing business has been the rockiest road, full of great struggles and reward. Without the deepest faith and dedication, we never would have made it. We've found ourselves stuck between boulders, and at cliff edges looking over vast chasms, more times than we could count. Since the early days all of our money earned went right back into the business, and we are just now seeing the light at the end of the tunnel. Constructing a full-scale, made-in-USA, new-paradigm manufacturing business is perhaps one of the most challenging tasks we could have set for ourselves, and yet, we are making it. Love, perseverance, and deep devotion have pulled us through.
We've been focused first and foremost on creating a quality product and a smooth experience for happy customers. Since day one our priority has been precision quality. We have always put our customers and product ahead of ourselves, ahead of our finances. Most years we have broken even. Some years we've had extra cash to upgrade our equipment and processes. This year we've realized the necessity of supporting ourselves fully so that we can pour from full cups and serve our community and family both sustainably and better than ever before.
We have been martyrs since the beginning. It's in our bloodline. Serving others before ourselves, caring for everyone and their health and happiness before our own.
"What kind of a joke was God playing when he put only 24 hours in a day?" read the beautiful marker scrawl my mom wrote on the staircase leading from the hallway accessed only from my childhood bedroom, to the attic which housed the office and our new 1997 Windows Gateway computer. It came in a giant box with cow spots on it, and a pack of CDs containing Myst, a game I loved to wander through, but never solved or understood. This is what life has felt like 'til now: never enough time, always too much to do, working diligently, hard, continuously, yet still feeling lost, uncertain, and like there's so much more hiding just beyond reach.
I've come to the point now where I realize we've been going non-stop, working HARD beyond definition, beyond capability, running our bodies our minds 24/7 with the intensity of anxious Olympic athletes. Even vacations were work, literally. We've been working from internet cafés since they first opened, and toiling long days on an up-north farm just to be somewhere different and take an end-of-the-day dip in Lake Michigan.
We've been operating from a scarcity mindset since the early days. Always ahead of our time, we're realizing that it's time to step up and own that. To say, hey, we're here and we love you, and we love us to.
We've been running ourselves ragged since 1996 and after all the burnout, injury, and near-death experiences we've had in our family over the last… decades, but especially in these past five years, we finally are recognizing it is time for a revamp. It is time to call in our soul family, our soul customers, and all those who align with our mission so that we can fully support and serve our families and communities in divine alignment. We've been afraid and resistant for so long.
Now, we step forth, into the light with the full force of our divine fires burning.
We are children of God, here to serve the planet in its evolution.
We've been impressed with O'Mara Sprung Floors, but for folks who might not be as familiar, what can you share with them about what you do and what sets you apart from others?
Since 1996 we have been manufacturing the highest-quality, highest-value sprung dance floors and ergonomic anti-fatigue flooring you can buy. We do it all here in the USA, utilizing the highest-quality materials sourced as locally as possible, supporting local humans and local economies.
O'Mara Sprung Floors is a small and growing family that provides unparalleled customer service. We each respect the other for their skills, their effort, and their ability to think through challenging situations to create an unrivaled product in both quality and performance,
We manufacture our wood sprung flooring with a level of craftsmanship and attention to detail that escapes the untrained eye, and challenges our minds to stay in the moment throughout the day. Our floors are handcrafted to exacting tolerances, using precision machinery. We follow processes that have been honed over the last quarter-century, and we encourage innovation in the workplace. We continue to improve our systems while we grow as a company and implement creative team member ideas once they have learned and perfected our current operating systems. We strive to do everything at a superior level, with care about the quality with which we perform every task.
At O'Mara Sprung Floors, Earth is everything to us and the way we do business. From Earth comes trees which give us oxygen to breathe and provide the only material in the world with the properties to protect us all from the harsh realities of concrete floors. Each Maple and Ash tree that goes into our floors comes from within a 500-mile radius of where they are manufactured into plywood. We purchase our North American hardwood from a supplier who uses sustainable forestry harvesting practices, keeping what we do friendly to the planet and nurturing a rich supply of hardwoods for all of us to dance on. All drops from custom floors get turned into mulch for local landscapers and all sawdust from manufacturing is used at a local horse rescue farm.
We value health and wellness is every aspect, above all. We value precision, truth, and authenticity. We value family, relationships, integral, clear communications. We believe in doing our best every day, and showing up for our team and ourselves, to make a product that protects its users from compression-related injuries whether at dance or at work.
We give people increased energy, better performance, and long-term value, with the highest-quality ergonomic sprung anti-fatigue flooring available anywhere. O'Mara Sprung Floors manufactures ergonomic flooring solutions for both industrial and dance applications. Our sprung floors are made with resilient, pre-finished panels that provide slip resistance and 70% shock absorption to protect the body.
Tap, Irish, and other percussive dancers love our floors for the crisp sound production they provide. Modern, Indian classical and other barefoot dancers love the smooth seamless feel of the floor beneath their feet. Ballet dancers love finally having the option of turning away from vinyl floors which have been so prevalent since the '80s and returning to a beautifully finished wood sprung dance floor which provides safety within form and function. Touring companies love that they finally have a floor option which can stand up to the wear and tear of life on the road while providing their performers with a sprung performance surface which honors their bodies and craft. Fitness enthusiasts love having the option to create beautiful, functional fitness spaces within their own homes. Studio owners love that they can invest in a floor to support their dancers and movement artists, that they can comfortably install themselves, and most brilliant of all, take with them when their lease runs out or they move to a new location. Factories and especially factory workers, love the relief that they feel stepping onto a truly sprung surface, and the bright, warm feel it brings to the workspace. In addition to these qualities, all humans love to the unsurpassed shock-absorption, stability, resiliency, and life-giving energy these floors provide.
Our product is made in Michigan, with materials sourced as locally as possible. It's the highest quality sprung dance floor and ergonomic anti-fatigue floor available anywhere. Our attention to detail and customer service is beyond any competitor. Our customers are getting heirloom quality product and service.
We are truly a company "built by dancers, for dancers", since before that was a thing. And we believe that everybody is a dancer's body. The rhythm of life moves through us, and as we express that, as we speak and dance, make music, and create art, we are healing the heart of humanity.
We are a luxury brand for the common man. Family-owned and operated since our inception in 1996, we pride ourselves on delivering high-quality performance equipment for dance arts and working professionals. The seamless blend of form and function allows for your instrument to perform at its highest capability. Where body meets floor, we support you.
We are a company founded on passion and determination that inherently understands the craftsmanship it takes to create one-of-a-kind sprung floors. We've pushed industry boundaries for decades in order to manufacture the highest-quality, locally-produced wood sprung floors for dance studios, home gyms, and anti-fatigue solutions. Our floors are a step ahead of the rest – crafted to provide stability and resiliency while absorbing shock and simultaneously improving your health, your performance, your vitality, and your bottom line.
Our hardwood Maple sprung floor is the most durable of the O'Mara Sprung Floors product line. It is specially built to provide the powerful, clean sound of maple hardwood and a durable slip-resistant finish, perfect for all forms of percussive dance. This floor comes in folding floors from sizes which fit the airplane carry-on bin, up to sizes which provide a 4' x 4' performance space. We manufacture individual sections as small as 2' x 4', expandable options starting at 4' x 4', and larger custom-sized floors for small home studios to full-size studio and industrial applications, all made predominately of 4' x 4' panels, and installed with our patented Cable-Tuned™ assembly system.
The O'Mara Sprung Floor is the "protective gear" for dancers and blue-collar professionals working on hard surfaces. Safety comes in the form of shock-absorbing, closed-cell foam blocks that suspend the floor above your existing hard, unyielding surface. The resilience of an O'Mara Sprung Floor is consistent through the entire floor, providing your dancer or employee with the shock absorption necessary to prevent injury. This state-of-the-art design combined with the best materials available, make O'Mara Sprung Floors the best investment for all styles of dance, and life.
Do you have any advice for those just starting out?
Faith, trust, will. The drive to succeed, and the faith that you will, will get you there. But you must never give up. Don't be afraid to carve your own path and don't be afraid to be the squeaky wheel. Creating your own game within the existing matrix is perhaps the most difficult and rewarding challenge of all. Be true to yourself, be honest, be brave.
Contact Info: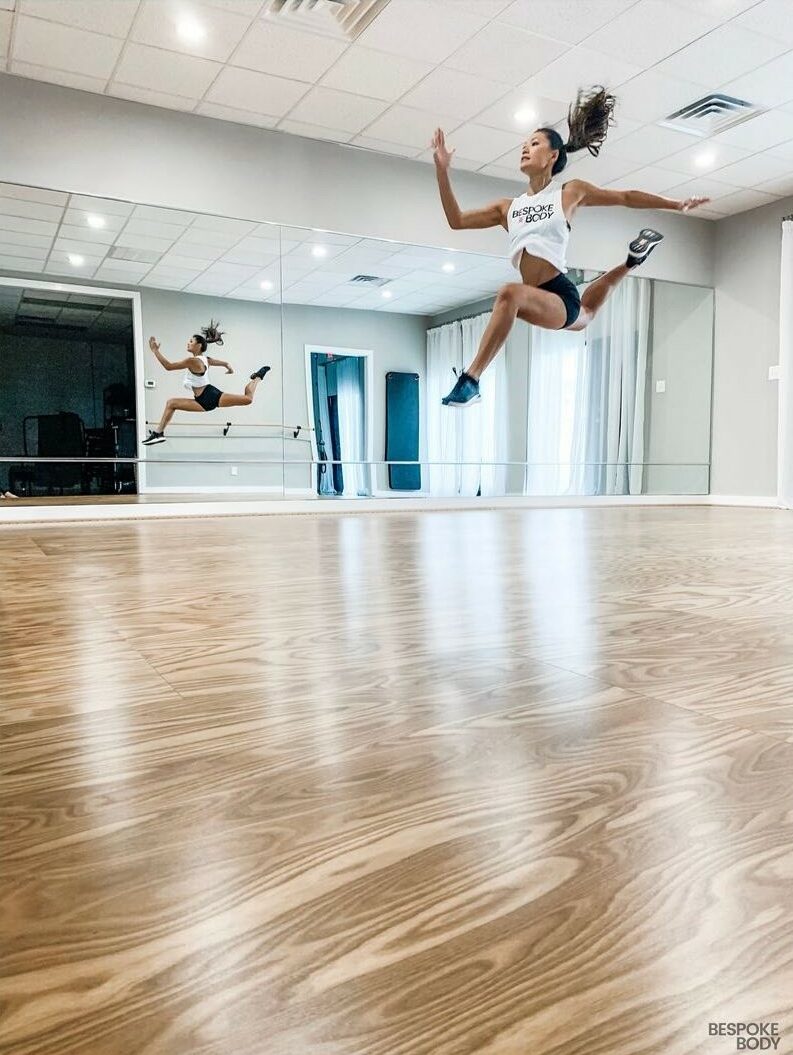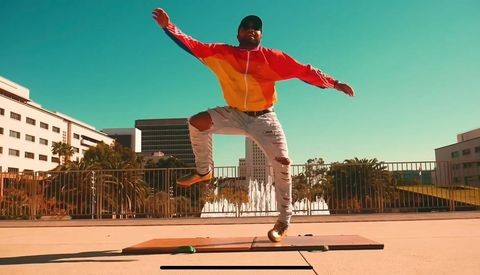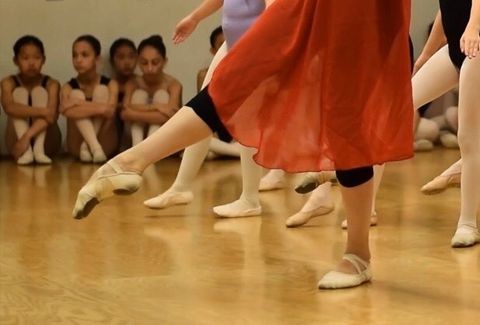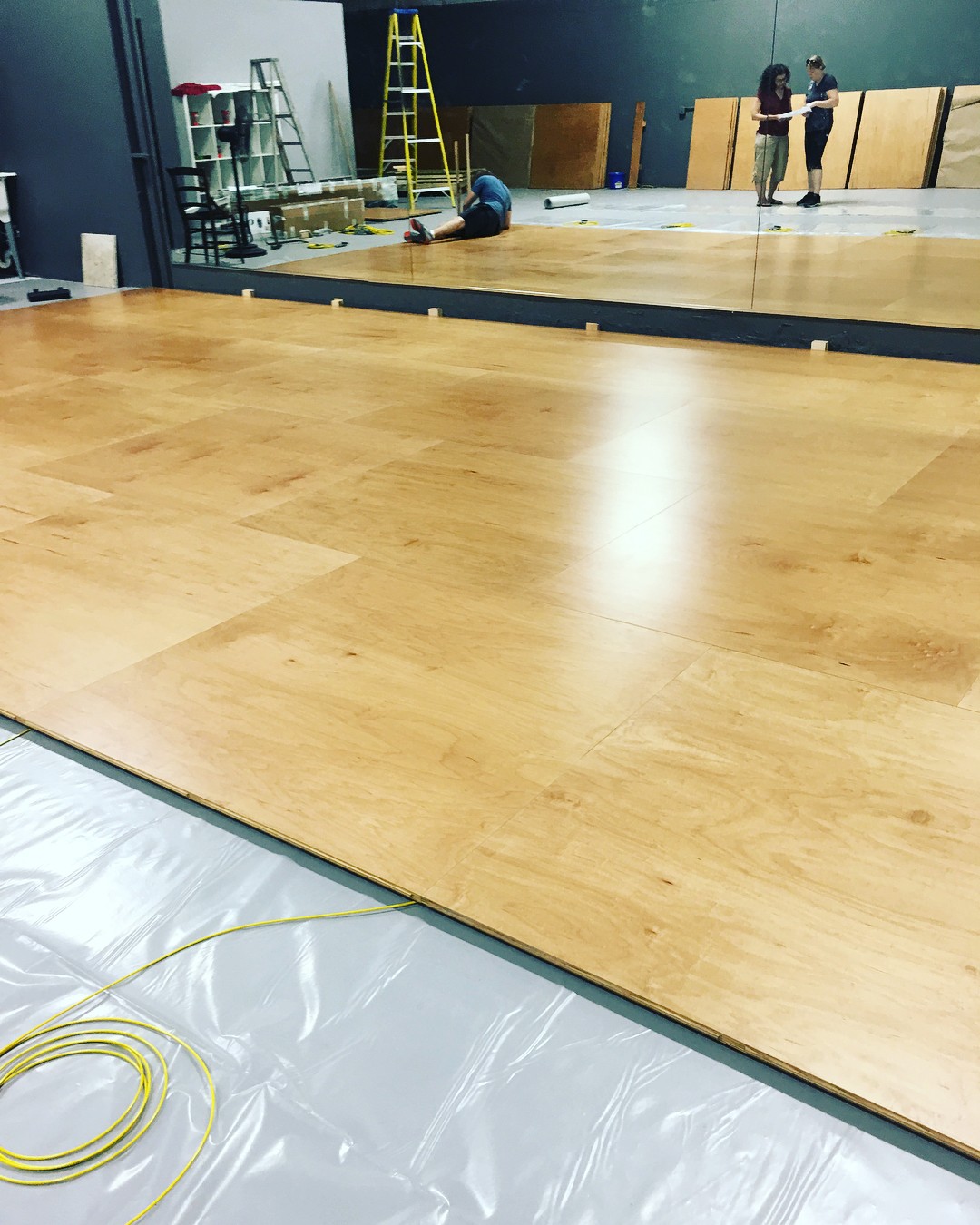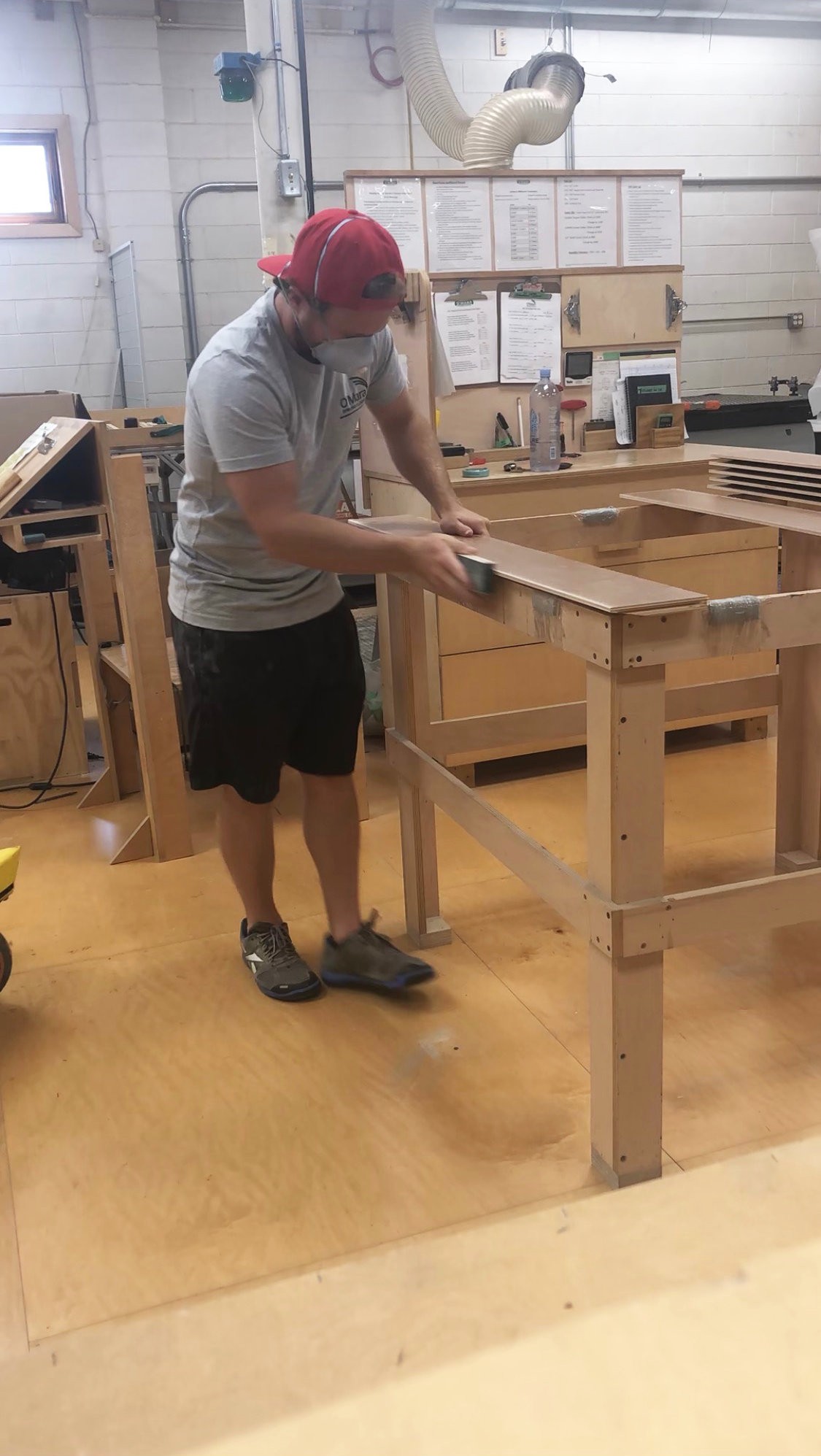 Suggest a Story:
 VoyageMichigan is built on recommendations from the community; it's how we uncover hidden gems, so if you or someone you know deserves recognition please let us know 
here.