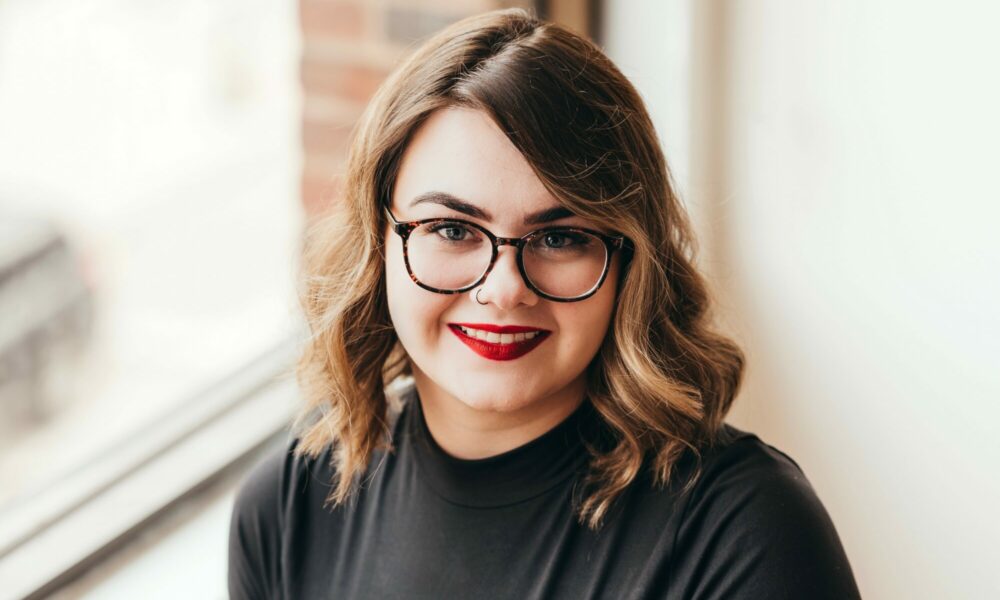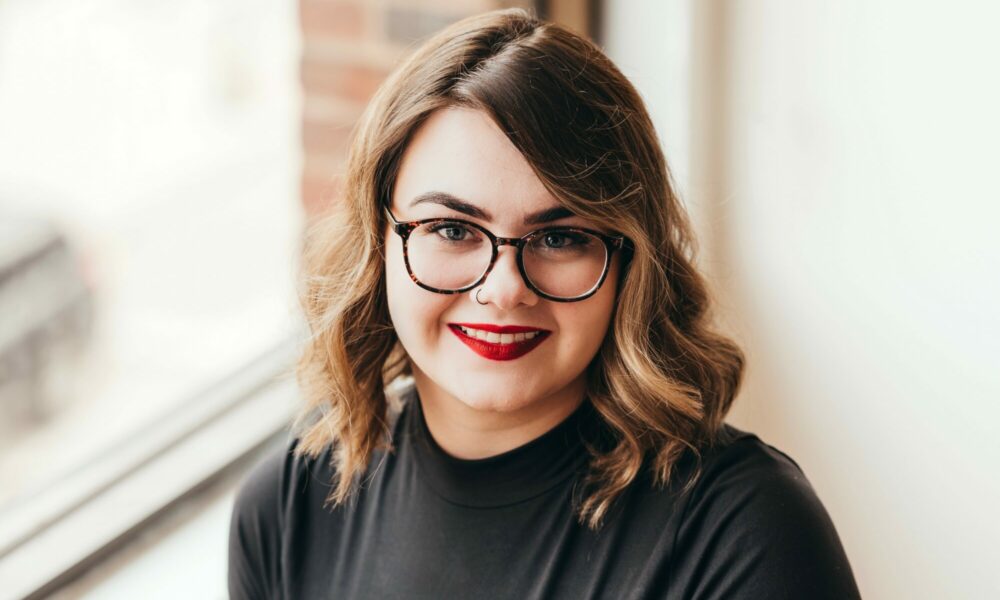 Today we'd like to introduce you to Hanna Silorey. 
Hi Hanna, so excited to have you with us today. What can you tell us about your story?
I feel as if most people who answer this question in regards to their career usually start out with, "I've known that this was what I wanted to do for as long as I can remember" however, that actually wasn't the case for me. I've always had an interest in skincare and health – the moment I learned that our skin is our body's first line of defense against the elements and that it shows the first visual indication of stressors, pollutants, and disease within our bodies, I was absolutely hooked on learning everything I could about it. But I never knew I could turn it into a career. I've dealt with acne, unwanted pigmentation, and excessive redness in my skin since I was 12, but it wasn't until I was an adult and working as a receptionist at a franchise spa that I actually discovered what an Aesthetician was. In fact, if you would have asked me what I wanted to do with my life 10 years ago, I would have told you I wanted to be an English Teacher. I even completed a student teaching program when I was a senior in high school, and that's actually where I learned that I was most definitely not suited to be crammed in a room with 25+ children all day. So, I naturally had to reroute all of my life's plans and decided to forgo getting a teaching degree and instead take a year to explore my various hobbies and interests in hopes of making a career out of one of them someday. I tested the waters with a few different industries during that year, and I eventually stumbled upon a job working as a receptionist at the local Hand and Stone Spa. I met some incredible Aestheticians there who helped me turn my fascination in skin health into a multi-step plan to start my career as an Aesthetician. After spending the next year and a half working in various spas and salons in both management and coordination positions, I enrolled in the Esthetics Program at David Pressley School of Cosmetology. My Instructor at David Pressley, Madinah, was the kind of teacher and mentor that I think everyone needs throughout their career… She taught me everything I know about starting a business; I owe much of my success from my early career to her for her leadership and mentoring skills. About a month after starting my program, I found out I was pregnant with my son. At the time, I thought that this was going to be a major setback for my career. However, he turned out to be the biggest catalyst for my success – there's absolutely nothing more motivating than being a true role model for your child. I graduated from Esthetics school when I was nearly eight months pregnant, and two months after my son was born, I landed my first job as a Licensed Aesthetician at a local beauty bar. Eight months later, I partnered up with 3 of the women I worked with at that salon, and we set out to open our first Salon/Spa. 
As a few years went by, we all began to specialize in different services and treatments, and I decided to separate from that business and go off on my own. In September of 2021, I opened Emerald Aesthetics – a results-driven skin and beauty clinic specializing in paramedical skin revision. We are partnered with various skincare lines, most notably the world-renowned DMK, a paramedical skin education company that focuses on treating skin conditions using only ingredients that our bodies recognize as part of our natural blueprint. I have since come to find that I have quite the knack for reversing signs of aging, hence my specialty, advanced age backtracking. Through the use of curated home care regimens, in-clinic treatment programs, and educating our clients on their skin's unique needs, we have been able to successfully treat a wide variety of skin conditions and give our clients the opportunity to obtain both optimal and sustainable skin health. 
Alright, so let's dig a little deeper into the story – has it been an easy path overall, and if not, what were the challenges you've had to overcome?
Absolutely not! As I had mentioned previously, I had my son pretty much immediately after graduating Esthetics school. I was 20 years old at the time, and my now husband and I were living with my mom and dad as we were struggling to adapt to our new life as parents. As if that wasn't already a lot on my plate, I decided to open up my first business not even a year after landing my first job as an Aesthetician with the last $1,200 we had in our account. We struggled tremendously with keeping our family from drowning financially for the first 6 months of my business being open. Then Covid hit, and we were shut down for five months. Even though we couldn't work during that time, my business partners and I still had to pay rent and utilities on our space throughout the shutdown. We spent every day of the Covid lockdown hustling to find new treatments, products, and services to bring to our clients when we reopened. Thankfully, when we were able to resume taking clients, all the hard work of bettering ourselves and our business paid off – our appointment requests were off the charts in comparison to pre-Covid. It felt like I had finally hurdled over all the obstacles in my life. Five months after re-opening, my son, Liam, was diagnosed with Autism. At the time, I knew absolutely nothing about Autism and what it entails. I quickly found myself having to take time away from my career to attend appointments with specialists, various therapies such as speech and ABA, and meetings with his case worker. It' was incredibly difficult to manage a work-life balance over the past two years, as I am constantly on the go, but as time goes on, we're adapting and finding new ways to utilize all of our family's strengths to build a life that we're all happy with. Now Liam is coming up on his fourth birthday, and he's always surprising us with his intelligence and capabilities. I think that having an incredibly smart child who always keeps me on my toes has really helped shape and prepare me for being a business owner. Because when you own a company, there's always going to be some sort of surprise lurking around the corner, but what really matters is the way in which you handle overcoming the challenge. 
In June of 2021, I signed the lease to the building for Emerald. It was a complete gut job and needed a lot of renovations. I'm a pretty crafty person, and I love DIY projects, so between me, my family, and my friends, we spent the next 3 months painting, drywalling, laying flooring, doing plumbing work, pretty much anything you could think of. We put our actual blood, sweat, and tears into this clinic. During the renovation period, I was still working and taking clients full time at my previous business, all while my husband was jumping into a completely new career field at the same time. It was an insanely exhausting project for everyone involved, and I'm so grateful for the immense amount of love and support I had throughout the process. 

Tell us about your work. What do you do, what do you specialize in, what are you known for, etc. What are you most proud of? What sets you apart from others?
I'm a Licensed Aesthetician with a specialty certification in Paramedical Skin Revision. I also hold additional certifications in Lash Extensions, both as a Technician and Instructor! I primarily specialize in advanced age backtracking, meaning that if you look older than you actually are, my job when you come to see me is to set up a program of treatments and home prescriptives to help rebuild your cellular structure and reverse the clock, bringing you back to looking like your actual age (or younger!). However, I work with all kinds of skin concerns and conditions. I also have three wildly talented Aestheticians on my team – Maggie, Diana, and Alexa, and together we've created a series of programs to help you build your confidence and get back to loving your skin. 
We offer a wide range of in-clinic treatments, from Customized Facials, DMK Enzyme Therapy, Body Sculpting Programs, all the way to Lash Enhancement Services and Full Body Waxing. We also offer Virtual Consultations and Programs for those who are located a little bit far from our clinic or can't commit to a full in-clinic treatment program. We even have financing options available for those who want to make skincare a priority but can't afford the cost of ongoing treatment at the moment! 
Our mission is to provide results-driven solutions to every client that inquires about our services. With skincare being a MAJOR trend right now, there's loads of information about skin health and tips everywhere you turn. Many of our clients come to us after trying a million different products and one-off treatments to clear up their skin concerns, only to find that they were left without the results they desired. With our focus revolving around finding a sustainable and long-term solution to your skin concerns, we take the guesswork out of the puzzle for you – every part of the process of working with us, from the consultation to the treatments, to the home care plans and lifestyle changes, is 100% curated for each individual client rather than your typical cookie cutter services that are meant to be one size fits all. What sets us apart from the rest of our field is that we build our treatment plans based on your skin's unique needs – not based on what worked for your favorite beauty influencer or TikTok creator. 
It's truly impossible for me to pinpoint one thing that I'm most proud of within my career. Every once in a while, I like to walk around my clinic and just take it all in – sometimes, it's hard to believe that I built this whole business from scratch. I'm incredibly proud of my team members and their growth over the years, even some of my previous employees who have now moved on to work for themselves; I'm just proud to see that everything I've worked so hard for, and all the sleepless nights and hustling have all paid off. I'm proud of how far I've pushed myself to expand my education, and I'm especially proud that I've built such a vast community of clients, friends, and family that I get to share that knowledge with. And, of course, I'm always proud to see my clients overcome some of their biggest barriers in building their self-confidence. 
Is there anything else you'd like to share with our readers?
We are, of course, always taking new clients! So, if you or anyone you know is looking for a new solution to their skin concerns, we're always available to help. All of our in-clinic consultations are completely free of charge, so if there's any questions you may have on specific topics of interest regarding your skin, my team and I would love to be of assistance! 
Contact Info:

Image Credits
Katie Anton Photography, LLC
Emily Kola Photography
Suggest a Story:
 VoyageMichigan is built on recommendations from the community; it's how we uncover hidden gems, so if you or someone you know deserves recognition please let us know 
here.